Remember the first time you saw Les Mis?
Okay, I hope the Witness Uganda guys don't hate me for making this analogy. But the last time I felt so overwhelmed and utterly taken by my emotions during musical theater was at a performance of the epic French revolutionary tale on Broadway with my family at age 16.
My reaction to Witness Uganda was far more unexpected, and even more sincere. The wonderful Summit Series crew, who recently purchased a mountain in Eden, Utah and is developing it into a conscious community of entrepreneurs, change makers, and artists, had invited my husband Kiran Ramchandran and me there for the weekend along with about 100 other amazing people. We gathered in the speakeasy one evening for a few performances.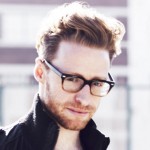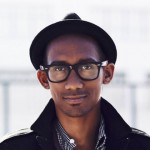 Matt Gould and Griffin Matthews stepped onto the small stage and instantly took over the crowd. Griffin explained that he'd stumbled into founding a non-profit to help orphans one summer while on a volunteer trip to Uganda. A few years later, while questioning whether his grassroots efforts had made a difference in the teenagers' lives and worrying about keeping Uganda Project alive, Griffin met Matt, a musician and composer. They got to talking, Matt hit the record button on his laptop, and the world's first "documentary musical" was born.
One song in, and I was reduced to a sobbing snotty puddle of compassion, both for the orphans of Uganda and the international aid workers who struggle to figure out how they can help. Two songs in, and I felt divinely inspired to find my philanthropic calling and "be a light in the night." Genius.
Kiran and I got to talking with (read: stalked) Griffin and Matt the next day. It came as no surprise that these talented performers were every bit as genuine, delightful, and empathetic in one-on-one conversation as they were on stage. We became friends.
We learned that Uganda Project has worked for over eight years to provide free education, housing, mentoring, and basic needs to orphans in order to empower, ignite, and impact global change. Uganda is home to an estimated 2.5 million orphans, due to the widespread AIDS epidemic, poverty, and a 25-year-long war. The nation is unable to provide free education to its children. Therefore the majority of students never make it past elementary school. As the Uganda Project website puts it: "No education. No job. No hope... And so the cycle continues." We felt inspired to help.
A few months later, we received news that Witness Uganda was being produced at Harvard University's American Repertory Theater under the direction of this year's TONY Award-winner, Diane Paulus. It opens in February 2014. Having just seen Griffin and Matt bring down the house yet again to an audience of 1,000+ young people fighting for social justice at the Invisible Children Fourth Estate Leadership Summit in LA (not one but TWO standing ovations), I can't wait to see what happens when their show hits the big stage.
So then one day in late June, Griffin and Matt asked me and Kiran to get together. Over lunch they asked, "Would you be interested in traveling to Uganda with us in August to document our work with Uganda Project?" They had never taken a film crew along with them before, they explained; just shot their own footage on Flip and iPhone cameras.
"Yes, of course!" Kiran and I answered, nearly leaping out of our seats with excitement. We felt deeply honored to have been asked. But there was really no question that we would accept. We say yes to life. We love international travel, especially when it entails hanging out with locals and really getting to know the culture and people of a new place. We are adventurers by nature, which is a large part of what drew us together (we met surfing on a beach in Costa Rica, after all). We admire and respect Matt Gould and Griffin Matthews immensely, and are thrilled to be able to assist them in achieving their goals. But above all, we love opportunities to serve the world. This trip combines so many aspects of what makes life extraordinary into one big ball of amazingness.
We embark on this remarkable journey tomorrow. Nearly three weeks in a small village outside of Kampala, filming and learning, sharing and discovering. I'll be assistant camera to Kiran's director, writer/blogger, producer, and volunteer. I'll also be tweeting as much as possible, as well as posting regular updates here. Look for video footage of Matt, Griffin, and the "kids" (now college students) whom they have worked with for the past eight years. I hope you'll follow along and share our experience with us!