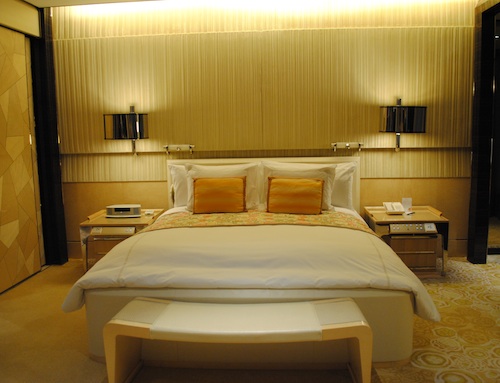 The Ritz-Carlton Shanghai, Pudong, named one of Travel & Leisure best new city hotels 2011

Want to sleep under a moonlit sky in South Africa, or sip cocktails overlooking Shanghai's famous Bund? Good news, hotel lovers: you can. Thanks to Travel & Leisure, 50 new hotels from around the world are ready to cater to your every whim and desire.
Travel & Leisure announced today its best new hotels 2011 and the results might cause surprise - and intrigue.
From Paris to Hong Kong and Vietnam to Thailand, the best new hotels 2011 will feed travelers' fashion, culinary, architectural, and yes, greener side. These hotels range from sexy and stylish to calm and creative. Hop a camel ride in Abu Dhabi or dine with a Michelin-star chef in Shanghai. Take in a Hammam treatment in New York or flaunt your fashion in Las Vegas. The options are endless (and so is the list!).
Travel & Leisure divided the list based on concept: City, beach, design, resort, preservation, and rustic.
We've been to a few of these hotels and can say for certain, they deserve the shout-out. But we're curious: what did Travel & Leisure miss? Let us know!
In the meantime, get dreaming about your next hotel stay with the full list here.