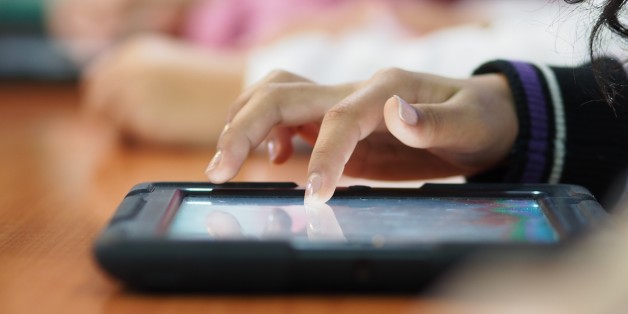 Baby, it's cold outside, but inside the holiday shopping frenzy is heating up. As you race to get your last-minute gift-buying done, here are 10 great options to consider for the tech-lover on your list:
Smartphone: Samsung Galaxy ALPHA
A smartphone is like the window into your life. The Galaxy ALPHA is more than just smart inside. It's the first Samsung Galaxy smartphone with a high-quality metal frame and luxury look and feel. It's resilient and gorgeous. The advanced camera with real-time HDR allows you to take vibrant shots even in awkward lighting conditions. The Ultra Power Saving Mode means the Galaxy ALPHA won't let you down. The extended battery power will kick in when you need it most.
Wearables: Gadgetree Bluetooth Hat
The perfect gift for that hard-to-buy-for someone on your list is a unique toque designed by Canadians for our Canadian winters. During the January deep-freeze keep warm and cozy while rocking out to your favorite tunes in your Gadgetree Bluetooth hat. No need to fumble in your pocket or purse with frozen fingers for your smartphone. Built directly into the hat is a Bluetooth module, speakers and integrated buttons for listening to music, answering phone calls, and carrying on phone conversations with the built-in mic. The Bluetooth hat is powered by a rechargeable battery that lasts for 6 hours and is charged by a mini USB adapter.
2-in-1 Laptop to Tablet: Microsoft Surface Pro 3
This is the ideal gift for that special someone who wants it all. It's a lightweight tablet that can replace your laptop. It runs Windows 8.1 Pro, so you can install all your favorite desktop software, including Microsoft Office Suite and all your must-have favorite programs. But this device is not just for work; it comes built-in with apps like Skype, OneDrive, and Bing Smart Search, plus thousands of apps available at the Windows Store. When your work is done, kick back, detach the screen from the keyboard and relax with your tablet to watch movies, utilize your apps or scroll through your pictures taken with the 1080p camera. Multiple user accounts let each family member personalize their space on the same device. And the family safety features that protect kids when they're online make this a perfect family gift from Santa.
Office 365
Santa cannot deliver a mobile, tablet or laptop to anyone on your list without also getting the elves to wrap up a subscription to Office 365. Office 365 is a subscription service built to help you and your family get things done from virtually anywhere and on any device. You have access to your personal documents and settings when and where you want them - regardless of whether it's your PC, Mac, tablet, iPad or smartphone. One subscription will cover them all - up to 10 devices. The 1TB of storage will mass all of your holiday memories; 100 videos, 70,000 family photos and 10,000 Christmas carols plus room for 1 million Office documents that you can share with your friends and family. With an active Office 365 subscription, you never have to worry about upgrading your Office because you always have access to the latest Office applications, features and services.
Mophie Space Pack
The Mophie Space Pack for iPhone 5/5s is the first battery case that incorporates either 16Gb or 32Gb of built-in storage and charges your phone with the flick of a switch. Add 100 percent additional battery power to your smartphone to extend the talk time with your family and friends throughout the holidays. Download the Space app to manage and organize up to 32,000 more photos, 28 hours more video, and 18,000 more songs.
House of Marley "Get Together" Speaker
Crank up the Christmas carols on the House of Marley "Get Together" Speaker that is made of earth-friendly materials: a natural bamboo front and the back panels are covered with Marley-exclusive REWIND fabric, composed of reclaimed hemp, organic cotton and recycled plastic bottles. House of Marley created a great sounding stereo that is both gorgeous and environmentally sustainable. Stream your Christmas carols wirelessly from your favorite Bluetooth-enabled devices, or hook your wired devices up via the built-in 3.5 mm audio jack and let the carols fill your house for 8 hours thanks to the rechargeable lithium battery.
Gadgetree Party Light
Perfect for the teenager or 1970s dancing queen on your list is the Bluetooth Party Light speaker with a stylish disco light system from Gadgetree. Stream your music easily via Bluetooth from your smartphone, tablet or laptop, or connect directly to your home audio system. The disco lights, excellent audio quality and bass plus the 3 hours of playback time makes the Party Light an ideal fun gift. And the built-in FM tuner is an added retro bonus that will get party started!
Headrush Headphones 4.0
What better gift to give - or receive - then the gift of music? The wireless Bluetooth Headrush 4.0 headphones give the listener a booming, crisp sound plus an endless array of features. The headphones connect to your music collection stored on your smartphone or tablet via NFC pairing. Manage everything from your earpiece with tactile touch controls; select your music, adjust your volume and even answer in-coming calls by simply swiping the earpiece.
Beats Solo 2.0 On-Ear Headphones
Beats Solo 2.0 on-ear headphones are for the music lovers on your list. The headphones have titanium-coated driver technology that provides crystal-clear highs and deep, rumbling lows in high definition sound. These ergonomically designed ear cups and flexible headband are perfect for long listening sessions. Stay connected to family and friends throughout the holiday season by easily switching between songs and incoming calls with the in-line controls and built in micro-phone.
Parrot - Mini Drone Jumping Sumo
Young and mature adults, and Santa and the elves, will be jockeying for the Parrot mini drone with wheels on Christmas morning and throughout the entire holiday season. The robotic style toy can be programmed to drive in a straight line, zigzag, spin around in circles, roll and jump over 80 centimeters in height while knocking out objects in its path. Control every move through your smartphone or tablet via a free app and Wi-Fi. Plus, the Jumping Sumo comes equipped with a wide angle, built-in camera that captures video and streams live views to the piloting screen. Record of all the adventures of the Jumping Sumo's journey!