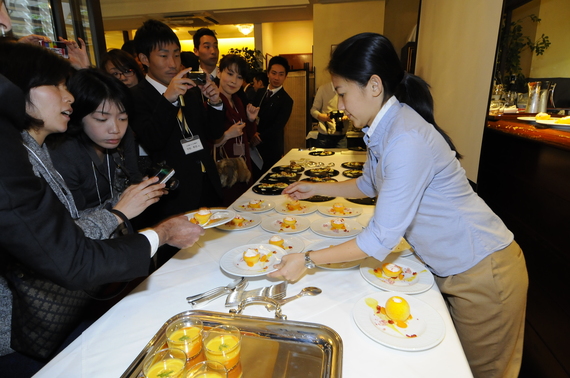 Asia's Best Pastry Chef talks about being a woman in the restaurant business, Dim Sum, and pairing chocolate with caviar.
Pastry chef Janice Wong, the creative mind behind Singapore's cutting-edge, dessert-focused restaurant, 2am:dessertbar, is fond of unconventional combinations. At a demonstration in Tokyo recently, the chef scooped tiny spoonfuls of caviar from the town of Niimi, in western Japan's Okayama Prefecture, onto sake-infused chocolate bonbons. The savory flavor of the caviar, she explained, would mimic the sprinkling of sea salt that complements chocolate truffles so well. Much to the surprise of the audience, she was right.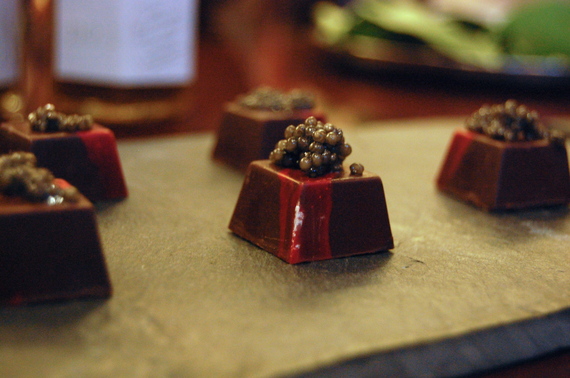 Ms. Wong's petite stature and youthful appearance belie her considerable experience as a chef. Her resume lists stints at Alinea, WD-50, and Per Se, as well as collaborations with the renowned French pâtissier Pierre Hermé. In 2013, she was named Asia's Best Pastry chef at the S. Pellegrino Asia's 50 Best Restaurants awards ceremony, but the accolades haven't gone to her head. These days, Ms. Wong is working as hard as ever, coming up with recipes for a Japan-based project -- called Discover Setouchi, which showcases the produce, fish and seafood from a region along the Seto Inland Sea -- and preparing for a new series of edible installations in Miami.
The young chef has just released her second book, Dim Sum, a colorful volume filled with a mix of traditional and innovative creations, which she developed together with dim sum specialist Ma Jian Jun. Classic dishes like xiao long bao pork dumplings, for example, are given a contemporary twist and stuffed with ingredients such as truffled cream cheese or foie gras spiked with cognac.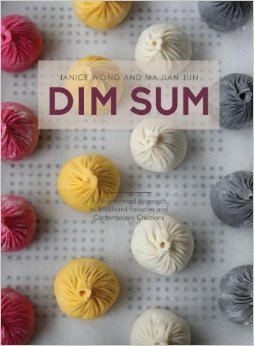 In Tokyo, I sat down with Ms. Wong between decadent mouthfuls of her "lemon avalanche" -- a free-form cheesecake perfumed with lemons from Hiroshima Prefecture -- to talk about her unique approach to food and the challenges faced by female chefs in the industry.
How did you come up with the idea for caviar and chocolate?
You always eat caviar on a biscuit, and the nuance of the caviar is like a touch of salt. It's one delectable bite where you taste the saltiness of the caviar, which has a sodium content of 5 percent, and then you taste the very smooth chocolate with it.
How would you describe your experience of being a female chef in Asia?
As you can see, I was the only woman today. It was very intimidating when I was standing there for the photo shoot, and I felt very small. It's quite obvious that this is a male-dominated industry. There was an article that came out in Time Magazine International [the cover of the November issue featuring Noma's Rene Redzepi, Momofuku's David Chang, and D.O.M.'s Alex Atala had dubbed the three chefs "the gods of food"] that made such a big noise, and in Singapore they featured another article in the newspaper asking, "Why is it a boy's club?" and "Are women being excluded?"
In the kitchen, it's all about respect -- respect for each other, the team, the ingredients, the cooking -- and if you have that, there's no discrimination. It's true that it's very long hours, a laborious job. You're looking at about 12 hours in the kitchen non-stop, no eating and no resting. But it's necessary and it's all about the passion. If you want to succeed and excel, you have to put in those hours.
The one main thing is that for women, family sometimes comes first, and I have a lot of good female chef friends that have had to stop in order to give birth, and it breaks the momentum. It's very hard to come back.
How do you feel about that?
When I was 24, I told myself that I wanted to do this for life. I want to excel in my job and promote good cuisine. The dedication is there, so when you set your mind to it, you don't really think about no more partying, and you enjoy things in a different way. It's been an incredible journey.
Tell me about your new book.
My focus is sweets, but I can do savory. I can use carrots or bamboo shoots or anything -- it doesn't matter as long as you use the proper cooking technique. That's why I was so intrigued with the Dim Sum book. I think that the Chinese are the only ones that have sweet and savory all on one table.
My book is based on the different types of flour, so you can see how playing with the proportions of these flours creates entirely different doughs. Especially exciting were the exploding nest dumplings and steamed transparent skins.
The next one I want to work on is about Japanese sweets.