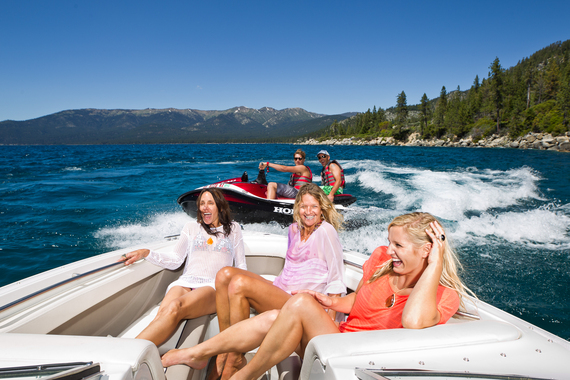 Designer Lepa Galeb-Roskopp recently opened her third Misahara boutique, making the Plaza Hotel and New York City one of her many homes around the world. Lepa lives and breathes her work. Misahara is a compilation of all her children's names. The unity symbol, which is imprinted on all of the Misahara pieces, pays homage to the deep love her family has for South Africa and to their ongoing commitment to assist the children of the Thimbini school located in Kwa Zulu Natal. And Misahara's flagship store located in the Port of Montenegro, is where Lepa draws all of her inspiration from while gazing out into the surreal sunsets, as rays set over the mega-yacht crowded marina. Recently, I made a visit to the Plaza (which is becoming a chic new hangout spot in New York) to see how Lepa incorporates rare gems like kunzite and pink sapphires to create these magical, princess-dana worthy- necklaces, bracelets, timepieces and earrings. We chatted about jet skiing in diamonds, Silicon Valley socialites, personal style and nose rings.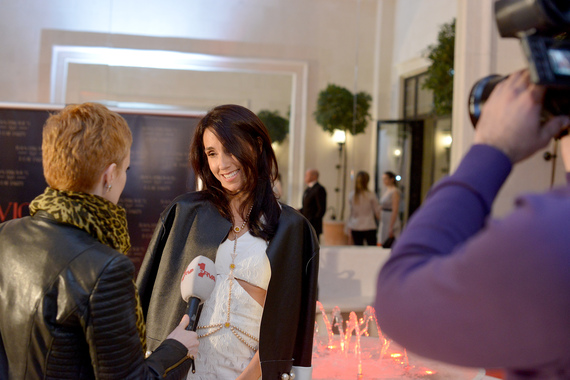 How long have you been designing Misahara?
It's a young brand, it's been about three or four years now. I was in a family business. I wanted the line to be unique, because everything was too traditional. I started to create my own pieces. I found an artisanal on 47th street, and we work off each other's energy.
Do you have a girl in mind? Who do you envision wearing your work?
It's an overall woman who's super comfortable in her skin. Who's willing to take chances, and wants to create their own look. You want to set the trend. It's not a particular person, but someone who's super confident. We had lady gaga wear a few pieces. She's a total inspiration to me. I loved her wearing the pieces, she pulls it off. Misahara is not for everyone, but its not adopted to one person, its ranges from very young to older.
Gaga is definitely someone with bold accessory choices. Today, fashion is super risky in relation to luxury style, if there is such a thing. Any chance you'd design a nose or septum ring?
No. And you know my oldest daughter has a little nose ring, and she came to me at 17 and says, "I want to get a nose piercing," and I was, "like ahh no." She goes to a very strict school that doesn't allowed it. So I told her this is your road, you're going to get in trouble and get the detentions. I realized that she is paving her own path in fashion. Exactly what I rebelled against my mother (when I was her age), and I did things I shouldn't of, but I was actually creating my own style and I think she's creating her own style. But I won't do any adornments like that.
I've definitely contemplated wearing face jewelry but I always back out, it's too much of a commitment and I'm not that edgy. But I do like how you've incorporated the body chain to Misahara.

It adds an element of art to the body. I was just in Moscow about a month ago and went to the Bolshoi theater [with it on]. Fashion is not having to conform to a set of rules. It's about creating your own style and fulfilling that life. It's for someone who wants to display a little more artistic elements to their look.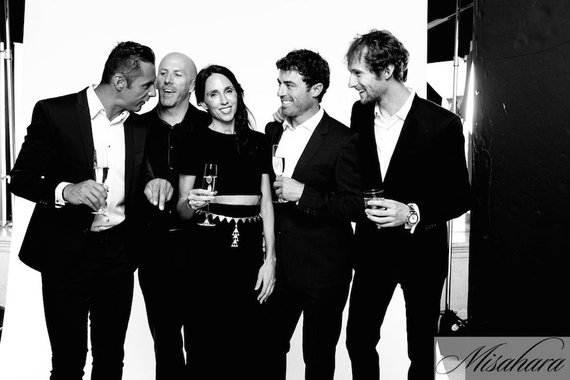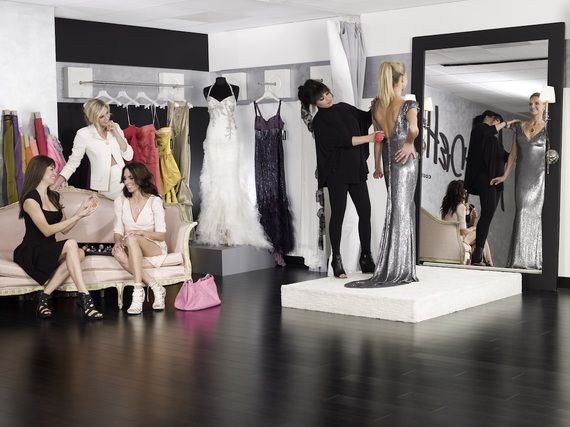 How do you get dressed? Are you picking out the gem of the day first and then figuring out what to wear?
I looked at clothes first. I put on what I feel and then I add- believe it or not. The bag, the shoes and the jewelry are just added fashion that creates the look that you want. Jewelry goes with everything, so it's just what I'm in the mood for.
I would get overwhelmed and start matching gem color with outfits, ha! Any destinations you are looking forward to?
The way my life works is that I'm placed in Silicon Valley and then Montenegro [part time.] It's going to be the new St. Tropez. But it's not going to be saturated. It's going to be a lot of virgin untouched territory. That's my location. I have to head to Geneva where we have work in a few weeks, too.
That sounds like an awesome life. Do you spend your days- sunbathing on a mega yacht parked in the port of Montenegro?
You know what's interesting? I'm a workaholic. I go there with the intention to work. Our location is right by the water. It's beautiful. I can't complain, I work quite a bit. But don't get me wrong, I will be out on the water playing and mountain biking ... drinking at night till 4 in the morning.
Well, you need to live out your inspiration to create good things. That's what it's about! Do you have a must-have list for the summer?
We are creating a unity line that will be all 18 kt gold, no gems. It's been created for our symbol. That's the must-have. It's real affordable, for like my daughter's friends. There's chokers, it's super sexy and super cute.
Okay I'm like a princess in chokers, but not those thick leather chokers.
No- these are going to be so simple and so sexy.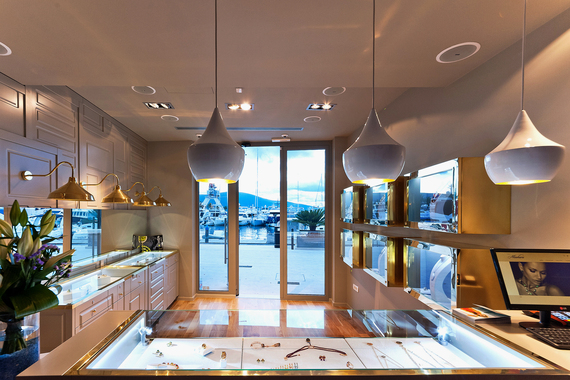 *All photos courtesy of Lepa Galeb-Roskopp