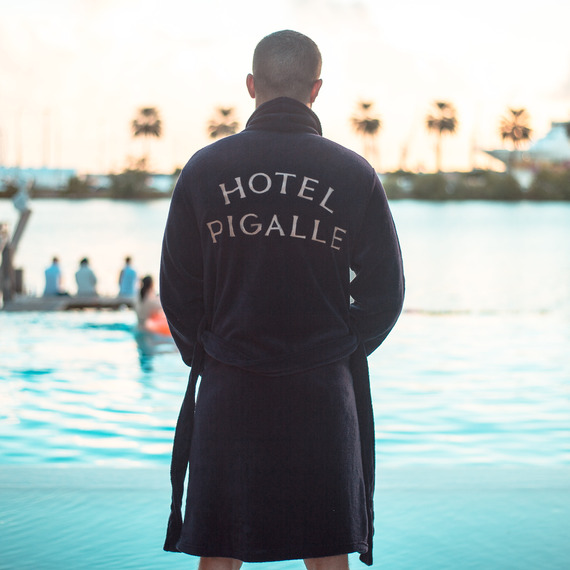 The nightlife scene can be quite daunting for beginners, intermediates, and actually even advance level social media socialites. Though sitting down with Hami Delimi, of Pigalle, Pompon, Pain O Chokolat, the multidisciplinary branding crew based in the Pigalle district of Paris, France, you get the feeling that you are in fact included, welcomed even if the exclusive guest list includes people like FKA Twigs, Chanel Iman, ASAP Rocky (& the Mob) and international rappers alike. I was first introduced to the collective during the most talked about mansion party during Art Basel 2014, which Hami calls "a personal festival." Baselers were practically swimming to Palm Island to get a glimpse of not only the jaw dropping 12,000 sq ft white palace, equipped with a pool, ten rooms filled of tropical fruit, and, oh yea, an elevator. Throughout the festival weekend, PPP's guests (which included close friends) enjoyed catered meals, beauty treatments by Clarins and special performances by the collective's favorite artists, which also entailed a DJ set by Drake. Part night club, part hotel or hostel or Airbnb, the 20 lucky houseguests happily traversed around the estate in customized Stussy- pink robes, while another 700 plus guests enjoyed the pool, the sponsored Bud Light beer, and of course the view of lots of pretty people dressed normcore slash trendy slash gold grills on fleek. Not to mention the list of entities the collective teamed up with to make it all happen: Grit Creative Group, a creative agency based in NYC, Dazed Magazine, Mercedes- Benz, and Muzik Headphones, among others. Just a few days after hosting the party that boated in guests on yachts, Hami talks to me about what's next for the group's revival of the New York nightlife and redefining the hospitality scene.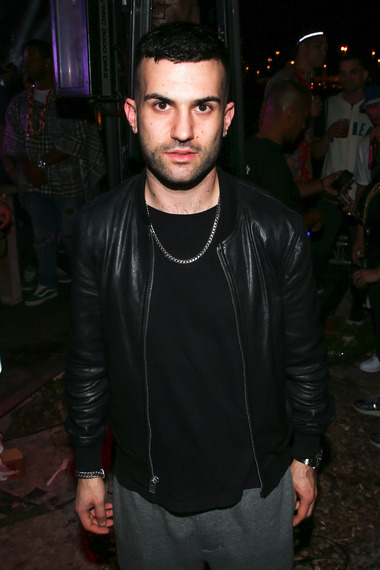 On The Mansion Party That Shut Down Art Basel
I am pretty happy the event, that was the third year we did Art Basel, and this year we wanted to bring a lot more. It was like a festival, because we also did a lot of parties throughout the year and this was three-day production. It was our flavor, and this is what we do the whole year in Paris. PPP is three entities. Pain O Chokolat, the base of the whole movement. It' more like a collective of 10 people. Pigalle is like a clothing brand, and on top of that we have the nightlife hospitality, called Le PomPon.
On Partying Around The World:
We are doing pop-up parties all around the world. We did one in Bali, for New York Fashion Week, a collaboration with Nike and then in Miami, we finished off the year. We try to bring a European flavor and soul to all of our events.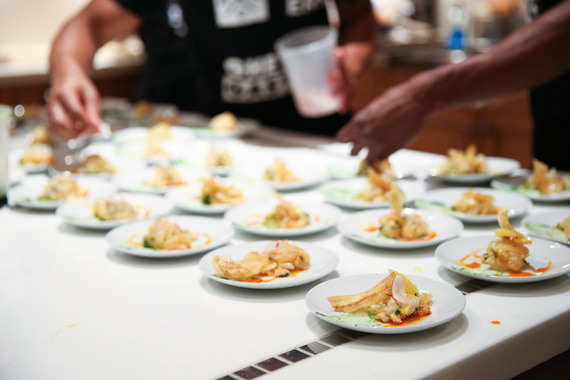 On the pink robes guests were wearing all weekend....
We are doing different stuff. We touched on design and art direction for the Muzik Mansion. It was about turning this into a hospitality thing instead of feeling like you're going to a club. We wanted to have the event in a Mansion, real chill and for it to be like a family reunion to share and discuss. We created a robe that relates to the Maimi culture in collaboration Stussy, an American brand. Some people even got to take them home as a souvenir.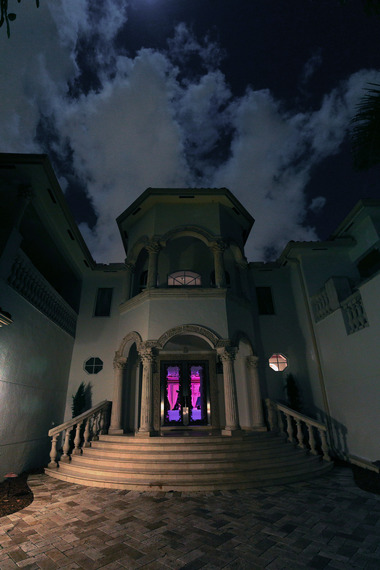 On The People Who Attend The PPP Events
There was an little showcase we did with Skepta. He has amazing talent, we love his specific UK touch, which is very different- we don't hear much from American rappers. It was so exclusive because we had an intimate gathering in the living room area of the house. ASAP Mob and Rocky were there as well. We like to give our guests exclusive moments where you can listen to music. .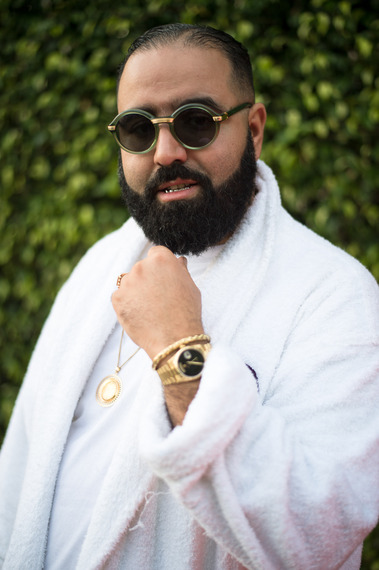 On the Pink theme
We organized and produced the whole weekend. The light installations give the general ambiance that you would find in a club in Miami and we decided to give it this specific touch of pink.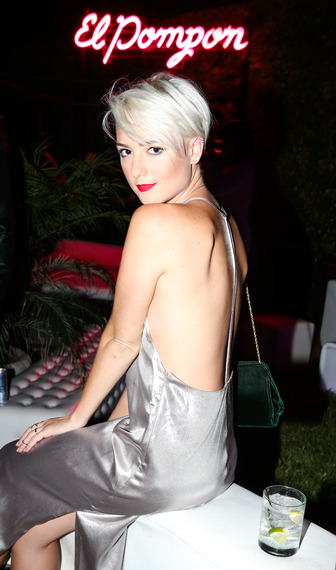 On Who Got The Invite And How To Get Invited To The Party
Basically, we like to invite friends and friends of friends and as well as [random people] who also want to get a chance to touch this exclusivity. We like to touch everyone. We've been like this from day one. We come from nowhere and we had the chance to get in to the parties. If you come with good energy, you will have a chance to get in.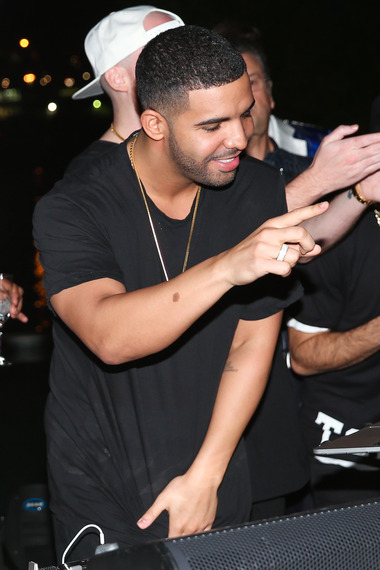 On Their Next Ventures
We have quite a lot of projects coming out soon. We have a new line/collection from Pigalle for Fashion Week debuting in Paris. It will come in the first half of the year. You have to just keep checking Instagram because we like surprises. In the past we did a huge collaboration with Air Force 1, in turning around (or redefining) basketball culture. We also have a huge event coming up on the 21st of June called the "Music Party" in Paris to celebrate the first day of summer. It will be our 12th edition. We are victims of our own success so it's getting difficult to pick a venue to fit everyone.
We also want to open a hotel that will include our lifestyle, the curation of events, restaurants and art decoration. So we are working on a lot.
PHOTO GALLERY
The Pigalle Party Promoters Whose Guest List Includes FKA Twigs, ASAP Rocky, And Supermodels