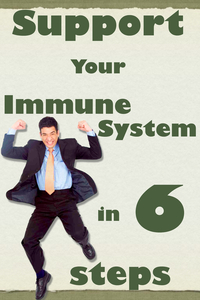 The summer months are filled with warm days and plenty of sunshine. However, even in the warmer climate, we are prone to infections and fatigue. Kick start your summer today with simple tips to improve your life and well-being.
1. Eat Wholesome Foods for Both Color and Clarity:
Whole grains, fresh fruits and vegetables are packed with the vitamins and nutrients our bodies crave! The right foods can do amazing things for our energy level and immune function, like:
• Fight fatigue and sluggishness
• Regulate our hormones and any lingering stress after a long day
• Boost our mood and our clear our minds
Skip the crispy chicken and fries and opt for the soup and salad combo. The more colorful, the better! (2)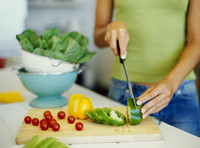 2. Stay Hydrated:
The right amount of fluids hydrates the body and help the lymphatic system flush out an icky invasion. Hydrating liquids:
• Allow your organs, muscles, tissues, and ligaments to stay plump and supple
• Perform more like a "well-oiled machine"
However, a caution against all liquids: Too many sports drinks with sodium, all alcoholic beverages, and drinks containing caffeine and sugar can make dehydration worse. Be selective and take in lots of water, low-sugar juices, decaf teas and even broth soups.
Skip the soda and opt for iced water with fresh fruit. (6)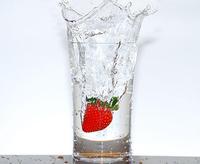 3. Cultivate a Positive Mental Attitude:
Pleasant and encouraging thoughts suppress stress hormones in the body. Your mind and attitude have a great deal of positive influence over your health.
• Think happy to be happy -- or fake it till' you make it
• Celebrate all you are, and forget about regret. Your brain does not know the difference.
Skip the self-doubt and opt for building up your self confidence and inner "knowing." Try a new hobby, take a yoga class, or finally beginning those daily affirmations. Remember to be open-minded and accept all good things that cross your path. (4, 5)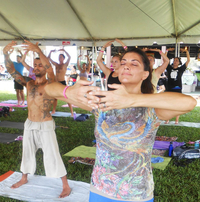 4. The Pursuit of Happiness:
Finding your bliss relieves stress, lowers blood pressure, and supports a healthy immune system. Create happiness at home and in the workplace:
• Plan a mini vacation
• Make a date with friends or family
• Take time for yourself
Skip the Facebook updates & opt for spending face time with friends and family. (4, 5)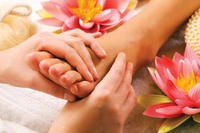 5. Catch Those ZZZs!
The body uses sleep to perform critical routine maintenance on a cellular and metabolic level. Sleep is a free treat that:
• Restocks you energy stores
• Rests muscles and bones
• Boosts heart function by lowering heart rate to combat high blood pressure
Skip the late night TV show and opt for turning in early three nights a week. (1)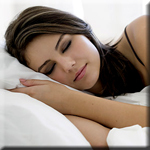 6. Get Regular Exercise:
Exercise improves circulation throughout the body and keeps both your muscles, bones, and immune system in shape by:
• Sending white blood cells to find and remove toxins, and degenerative cells
• Increasing your core body temperature while you exercise to kill off germs, bacteria, and viruses lurking around in your cells

You don't even have to commit to a heavy regimented program either. Incorporate 30 minutes of movement into your daily routine and reap the benefits right away.
Skip the elevator and opt for the stairs instead. (3, 4, 5)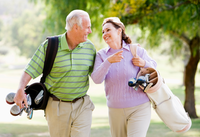 There you have it -- six easy steps. Now, what are you waiting for? Go out and claim your healthy life today!
Melissa Nordin is a Clinical Exercise Physiologist, Anatomy and Physiology Instructor, Registered Yoga Teacher, Fitness Nutrition Specialist, Prenatal Fitness Specialist, Health and Wellness Director, and Life Coach in Florida. Check out her website for free printable classes, sample exercise programs, workshops, and more at www.yogabreezes.com.
SOURCES:
1. Circadian clock governs highs and lows of immune response
2. Concepts in Functional Foods: The Case of Inulin and Oligofructose
3. Exercise, Aging, and the Immune System
4. Happy People Live Longer: Subjective Well-Being Contributes to Health and Longevity
5. The Role of Social Relations in Health Promotion