The Face of Corporate Yoga, Fitness, and Wellness - Part 2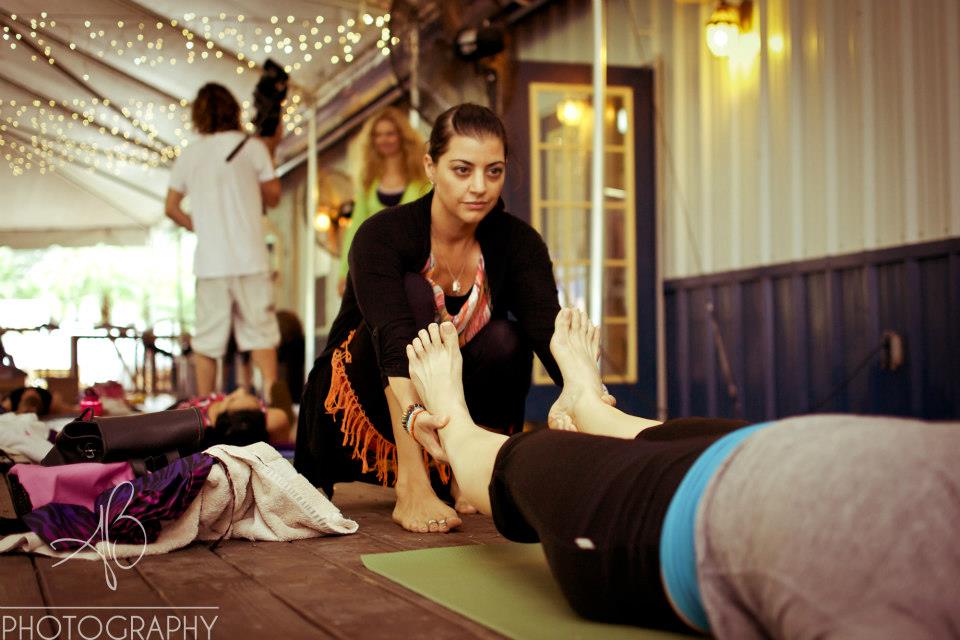 Fitness and wellness professionals have a new business venture ahead -- creating healthcare promotion plans in the workplace. The rise of healthcare costs coupled with the increase in diagnosed illnesses such as obesity, anxiety, diabetes, and hypertension have left a fiscal bruise on the corporate budget. The increase in healthcare spending is a burden that often falls to the very employees it serves. A quick Health Risk Assessment of any workplace conducted by the HR department could help determine if their healthcare budget is in good health or in need of intervention STAT. Are there any solutions if a problem is identified? What can we do to reduce healthcare spending on a global scale? This is a call to action for those skilled in keeping Americans healthy.
Enter the fitness and wellness professional to offer a few solutions that are not only attainable during the workday, but have been shown to spill over to the personal habits of participants as well. Yoga teachers and exercise specialists are now creating Healthcare promotion plans such as fitness and yoga in the workplace aimed to lower healthcare spending and maintain a more sustainable workplace environment by targeting a healthy approach to both stress and weight management. Reducing stress, increasing flexibility, and maintaining weight are favorable ways to keep employees healthy and prepared in the workplace and mindful of healthy habits at home.
Fitness and wellness professionals are saying, "Challenge accepted!" Before you launch an ad campaign toting yourself as the next healthy corporate Guru, consider this top ten list to prepare you for branching out into the corporate market of Health and Wellness in the workplace:
Know your client: Inquire about their daily routine and responsibilities, site-specific aches and pains, daily repetitive tasks, and observe their overall fitness level to tailor a physical practice accordingly. If qualified, you may be asked to do presentations, lunch-and-learns, etc., on fitness and nutrition, healthy living tips, or healthy habits as part of an overall wellness package. Educate yourself on what the client needs most and the length of time they would like the presentation to be.
Type of clothing is important: Many people cannot change into comfortable clothing, so know the parameters of flexibility in scrubs, work attire, etc.
Type of Yoga and/or fitness class: Do they have access to a locker room or shower area? Do they want a sweaty or restorative practice? Strength training, boot camp, or yoga? Obtain as much information as possible when developing a program.
Time management is essential: Time is often limited to 30 minutes and may piggyback on a lunch break, so please arrive early, and end class promptly. If classes are scheduled back-to-back with little time between, help participants exit quickly and quietly.
Classroom location: Do they have a conference room, empty office, or long hallways to encompass mats and equipment? Is it an open space or are there items that need moving around before you get started? Are you ready to improvise if there is an influx of people into a small space? Drafting multiple plans for any situation is a recommended and may be required by certain clients
Equipment: Some offices have this and some do not. Will you be providing mats, straps, blocks, blankets, weights, resistance bands, etc.? Will you be given a budget to purchase these items for the client to be kept on site, or will you have to purchase these yourself and become a traveling fitness studio?
Accessories: Music and ambient lighting may or may not be applicable. Ask the client what they prefer if this is part of your teaching practice. Some spaces like hallways, breezeways, or outdoor courtyards may not have a power source. A small battery operated stereo and some LED portable lights may be allowed.
Physical or Spiritual or both? Are you there for yoga, meditation, group strength or Zumba? Some places are uncomfortable with chanting or Sanskrit, so ask these questions and tailor a program accordingly.
Sealing the deal and landing the client: When soliciting for clients or answering an advert in person for a fitness and wellness professional, dress professionally and not in exercise clothing, come with credentialing, a price sheet for 30 minute, 45 minute, and 1 hour products, and a sample of a few class plans with multiple variations. Corporate business offices like to employ people who are professional and present their products in a corporate manner.
References: Prepare a CV or resume of your work including where you provide your services, itemize your services and skills, and ask a studio owner, clients, or students to provide you with a professional testimonial.
For an example of what a professional fitness provider's CV should look like, visit www.yogabreezes.com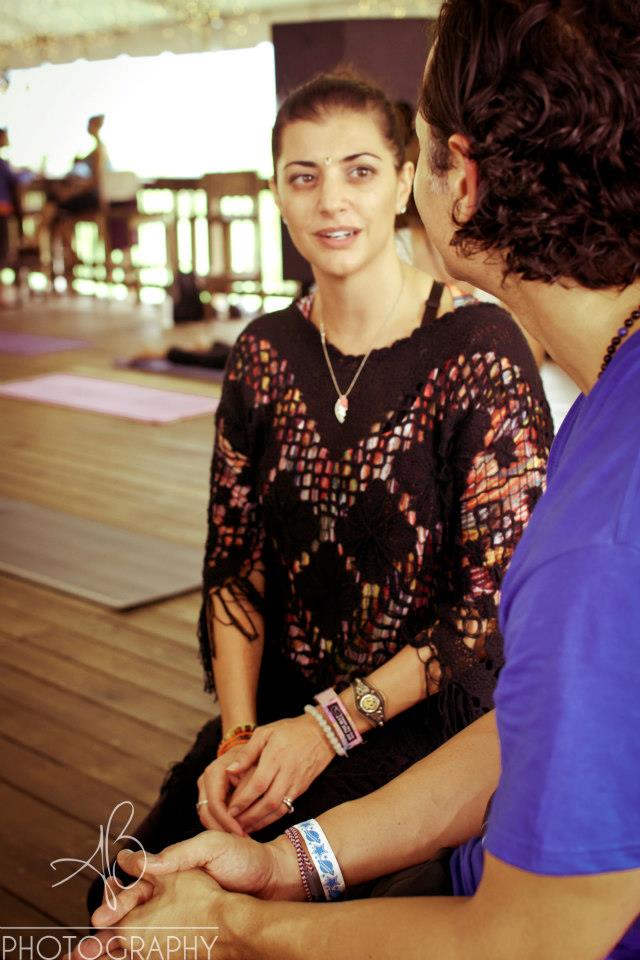 Sources:
1) Worksite Wellness Programs for Cardiovascular Disease Prevention - A Policy Statement From the American Heart Association
2) The relationship between modifiable health risk factors and medical expenditures, absenteeism, short-term disability, and presentee-ism among employees at Novartis.
3) Factors associated with long-term weight loss and weight maintenance: Analysis of a comprehensive workplace wellness program.