Looking for some holiday gift inspiration? I know I am. (Early New Year's resolution: There will be no unwanted martini shaker sets, neckties or fuzzy slippers under my tree this year.) Where better to get it? How about from the style makers whose enviable taste I covet all year long?
At The Inside Source, eBay's digital style magazine, we turned to today's top style makers and asked them what they'll be giving to friends and family this year, as well as what they wrote on their own letters to Santa. The answers are as intriguing as the people behind them.
Every day from now until Christmas, we'll share the holiday give and get list from a different expert in fashion, interior design and more (think Norma Kamali, Jason Wu, Kelly Hoppen...). You can read part of the story exclusively on The Huffington Post; then click to view the rest at The Inside Source.
We kick off our series today with designer Tracy Reese, who tells us "I'm planning to spend the holidays at my dad's place in Naples, Florida with my family," on a brief break in the frenzy to launch her Fall 2011 collection at February's Fashion Week.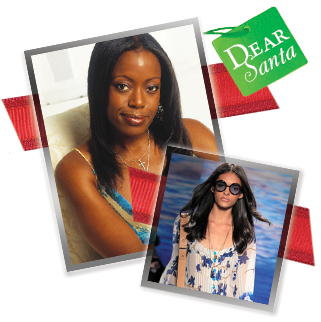 See some of Reese's picks below, and read more of this article, authored in its original form by Bee-Shyuan Chang, a regular contributor to The Inside Source, by clicking here.
What Tracy Reese Plans to Give (and Hopes to Get) This Holiday Season
GIVING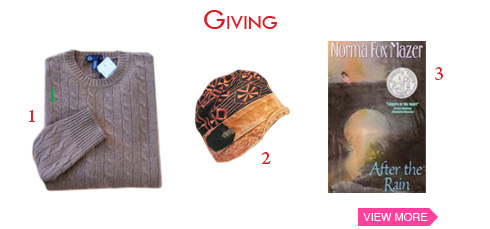 1. Cable Cashmere Sweater: An efficient procrastinator, Reese has her hit list of favorite shops, but divulged, "All of my holiday shopping is done on the evening of December 23rd. I go to a nice men's store like the Bergdorf men's store." There, Reese will be on the hunt for "beautiful cabled sweaters" for her dad and brother.
2. Vintage Cloche: For her beloved grandma, Reese is considering a special "jaunty chapeau."
3. Young Adult Book: "All of the ladies on my list get a beautiful dress from my collection," Reese said. And "coming of age novels for my niece," she added.
Click here for more.

GETTING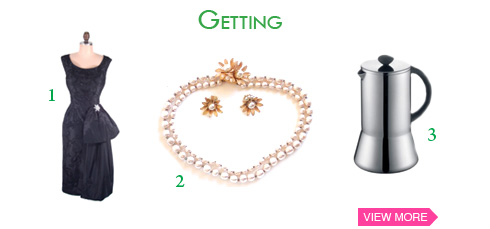 1. Vintage Silk Dress: "Dresses are always my go-to wardrobe staple!" she noted of her style usual uniform.
2. Vintage Necklace: "I love to shop eBay for vintage clothing and jewelry," Reese shared. "I've found a lot of great inspiration for the collections there."
3. French Press: "I actually don't really have a wish list. Just good health and happiness for the ones I love throughout the year!" said Reese. Though when it comes to treating herself, the designer enjoys her wintry niceties, too. Two chilly weather must-haves include a "cozy blanket and cup of hot coffee."
Click here for more.
Click here to check out all of the style makers in our "Dear Santa" series as we launch them throughout the month.
Photo Credit: courtesy of Tracy Reese