Designer Jeffrey Monteiro earned ample street cred at Derek Lam and the now-defunct label Mayle before relaunching his own collection in 2008, which has since made its way onto racks at Barneys and Satine in Los Angeles. The Australian-born, New York-based Monteiro was also tapped last year to take over as creative director of Bill Blass. His revamped line for the storied brand will make its debut at New York Fashion Week next month. Lauren Sherman, a regular contributor to The Inside Source, eBay's online style magazine, recently spoke with the designer, who gave us the inside track on his fall inspirations, his upcoming shoe collection and how meditation and a sugar free diet keep him balanced. The following is an excerpt of that story. For the full article and more interviews with fashion insiders, visit The Inside Source.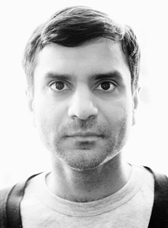 The Inside Source: What's your thought process when you're putting together a collection, such as fall?
Jeffrey Monteiro: I had revisited some images I had in my archive of Robert Polidori's photographs of Versailles from the 1980s. I loved the color, lines, and composition of these images. They were the reference point for the collection from the colors and textures of the fabrics to the lines of the garments.
TIS: Do you shop on eBay? If so, what kind of stuff do you look for? Do you ever find inspiration in things you see on the site?
JM: I do shop on eBay. I look for things I am collecting or fascinated by at a particular time. It can be picture frames, sunglasses...and I buy furniture on eBay. I also look for vintage accessories, especially shoes. As I am developing my shoe line I look for vintage shoes for hardware inspiration. I used to collect Adidas trainers and eBay was my enabler.
TIS: You juggle creating a total of six collections a year. How do you stay balanced?
JM: I meditate twice daily and when it comes to within a few weeks of a collection being due, I give up sugar. The first week is tough but then it balances me out.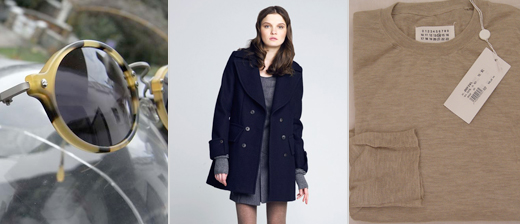 Monteiro's eBay watch list includes a new bed, Martin Margiela sweaters, Romeo Gigli sunglasses and leather carryalls for fall. For the rest of this story and other tips from style insiders, visit The Inside Source.
** Images provided by Jeffrey Monteiro. **