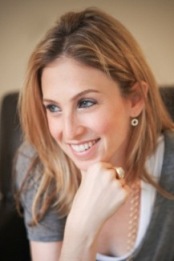 Jamie Wolf put in 10 years as a dancer with the New York City Ballet before striking out on a new adventure: designing fine jewelry. Boasting graceful lines (naturally) and a delicate touch, her handmade, eponymous line is now going five years strong. It's carried at Barneys, beloved by celebrities (Julie Robers, Mila Kunis, Cameron Diaz and many, many others have been seen in Wolf's designs) and has a serious buzz factor to boot.
Wolf, who recently had a cameo turn in Darren Aronofsky's ballet-themed film Black Swan, designed the real-life engagement ring for its Oscar-winning lead, Natalie Portman. Bee-Shyuan Chang, a regular contributor to The Inside Source, eBay's digital style magazine, caught up with Wolf to learn about her time on the silver screen, her experience working with film choreographer (and Portman's fiancé!) Benjamin Millepied and what's on her spring shopping list. Check out the interview below or visit The Inside Source for more designer and style maker profiles.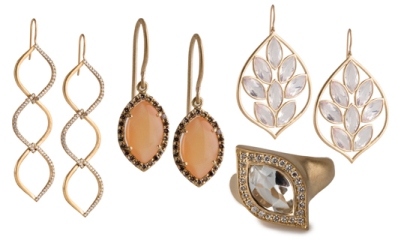 The Inside Source: You danced for 10 years with the New York City Ballet. That must have taken a tremendous amount of discipline! Do you ever miss it?
Jamie Wolf: It is such an amazing company to dance in; you perform so much and they have a wonderful repertoire. I definitely miss it, but the experience feels very much of a unique time and place. I had my time and I think of it with great affection.
The Inside Source: Let's talk about the buzzy Black Swan movie. Was it fun to do a cameo on the film?
strong>Jamie Wolf: It was an incredible experience and I loved every moment. It was wonderful to be surrounded by such a passionate and committed group. Funnily enough, it actually wasn't my first time on film. I was also in the movie Center Stage.
The Inside Source: I'm guessing you knew the film's choreographer, Benjamin Millepied, from your NYCB days?
Jamie Wolf:Yes, Benjamin and I danced together at New York City Ballet. He is both a very talented artist and a really, genuinely nice guy.
The Inside Source: How was it meeting Natalie?
Jamie Wolf: Natalie is incredibly kind. She is so hardworking, of course very talented and totally grounded.
The Inside Source: Tell us about her engagement ring. Did think about her personality or vibe as you were designing it?
Jamie Wolf:Benjamin and I worked together to create a custom, one-of-a-kind engagement ring for Natalie. We both did our best to consider her taste and values in the design and production process. The center stone is an antique, the pavé diamonds were all certified by the Kimberly Process -- a process by which stones are certified as "conflict free" -- and the platinum is recycled. The piece was entirely handmade here in New York City.
The Inside Source: Any particularly memorable eBay experiences?
Jamie Wolf: I sold a Marc Jacobs handbag on the site. There was actually a last minute bidding war and it went for a higher price than I purchased it for. It was exhilarating!