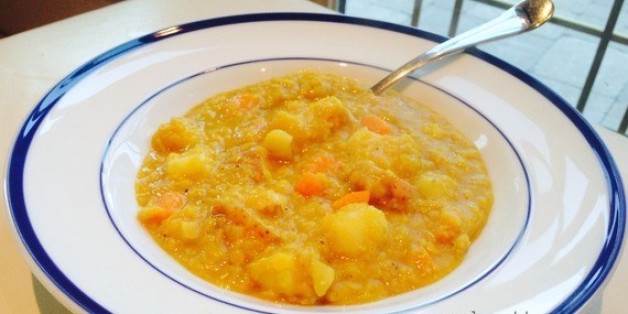 The weather is getting colder and the days are getting shorter. Long evenings grilling outside and enjoying salads for dinner are a thing of the past. Instead, curling up with a warm bowl of soup seems like a much better plan.
These five recipes are as easy as they are delicious. Make a double batch and freeze part for later. That way you will have lots of soup for those days when you don't have time to cook.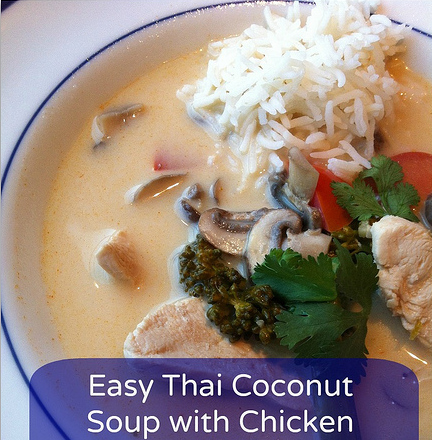 Easy Thai Coconut Chicken Soup with Chicken
Fresh ginger, lemongrass, coconut milk and lime juice come together to make a delicious soup perfect for dinner or lunch. Bright flavors make you forget that it is winter and transport you to a sunny Thai beach.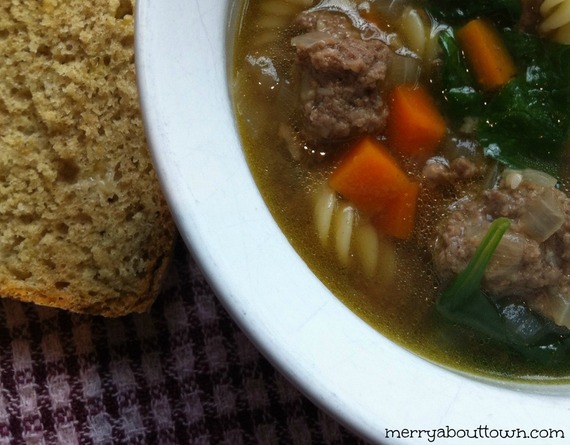 Kid-Friendly Meatball Soup
Sometimes it is hard to convince kids of the glory of soup. Thankfully, this soup makes it easy. Tiny meatballs and noodles make for a soup that kids will love. Yum!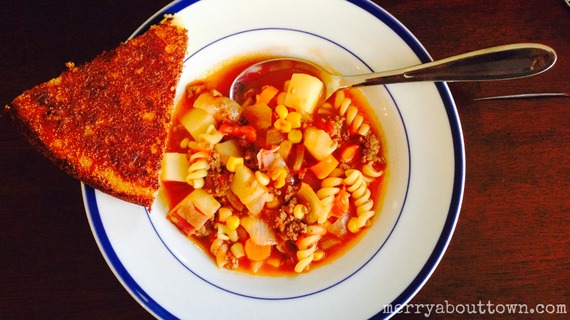 Beef Noodle Vegetable Soup
One of the most flexible soup recipes ever, Beef Noodle Vegetable soup can change to use up whatever you have in the pantry or crisper drawer. When I make this soup, it never looks the same twice. Try adding okra!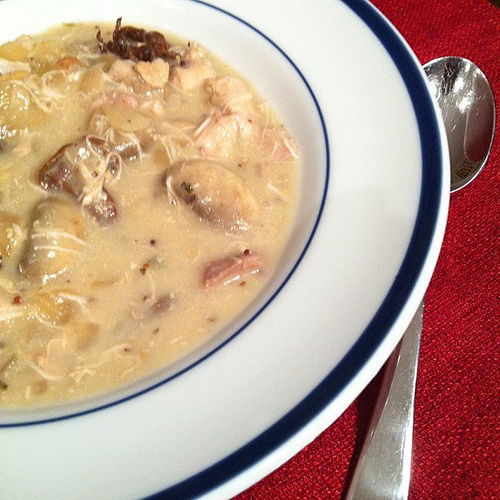 Creamy Crockpot Chicken and Mushroom Stew
Delicious and satisfying, this stew comes together in the crockpot so you will have a steaming bowl of soup without any evening prep work.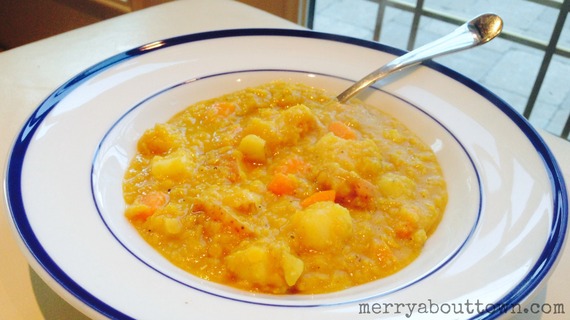 Chunky Curry Red Lentil Stew
Lentils cook easily and come together into a delicious stew. Curry adds a hint of warmth. So delicious!