Long before the hydration pack, there was the Sierra Club cup. Generations of Sierra Club hikers and backpackers kept these metal cups hooked to their belts, ready for dipping into a cool mountain stream. In his famous 1971 profile of David Brower, John McPhee wrote that:
In various wildernesses with Brower I had never seen him eat or drink from anything else. In the past, in the High Sierra, he had on occasion rubbed pennyroyal-mint leaves over the embossed letters in the bottom of his cup and added snow and whiskey for a kind of high-altitude julep.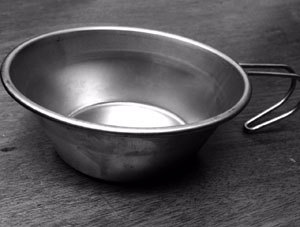 Sierra Club cups are still around, but the carefree days of dipping them into streams are long gone. Despite passage of the Clean Water Act in 1972, safe drinking water is something no one should take for granted -- whether it comes from a mountain stream or the kitchen faucet. What many people don't realize is that divided Supreme Court decisions over the past decade have weakened the Clean Water Act by creating confusion over which U.S. streams and wetlands it covers.
To fix that, the EPA and the U.S. Army Corps of Engineers have spent years working on a sensible Clean Water Rule that clearly defines which waterways are covered under pollution prevention and cleanup programs. The clarified standards will not only protect the drinking water for millions of Americans but also preserve fish and wildlife habitat and reduce the risk of flooding.
Without this new Clean Water Rule, though, the drinking water sources for more than 100 million Americans will remain at risk. You might think that would make this a no-brainer, but you wouldn't be thinking like some fossil fuel companies and developers. They would prefer not to be accountable for what they dump in our waterways and, unfortunately, they have friends in Congress.
Clean water is essential to the health of our families, our environment, and our economy -- not to mention our enjoyment. Forget about David Brower's "high-altitude juleps"; without clean water, you can't make good beer, which is why 45 breweries have joined a "Brewers for Clean Water Campaign" and are speaking out in support of the new rule.
Tell President Obama to stand strong against congressional attacks and protect our water.