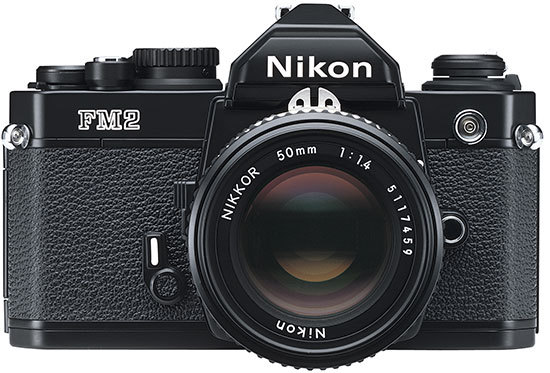 There is an argument to be made that photography is not about the camera. This is a valid argument in many respects. However, it can also be argued that a particular camera leaves a distinct fingerprint on the photographs it produces. That is, not all cameras make the same "kind" of photographs. Likewise, not all photographers make the same kind of photographs with the same cameras. There are many variables in the production of a photograph. For our purposes here, I only ask you to recognize the camera as one of these variables. Given this fact, it seems reasonable that any photographer would naturally want to experiment with different equipment - different cameras. You never know, one of these cameras might just become your new best friend.
Here's 10 classic cameras that I suggest every photographer should have some hands-on experience with at some point in their photographic career. From film to digital, from 35mm to medium format, these cameras all provide a distinct user experience leading to the production of characteristically unique photographs.
1) The Nikon FM2N - The FM2 was introduced in 1982 and the N version followed in 1984. This camera is perhaps the most legendary 35mm all-manual film camera in existence. It's rugged, it's versatile, and it's absolutely dependable. The FM2N will work in nearly any weather and has an almost endless line of lenses from Nikon and other makers. If you really want to learn photography, the old fashioned 35mm way, this is the ultimate set-up. Perfect for students and professionals alike. For nearly two decades this camera was slung around the neck of nearly every photojournalist on earth. They are becoming rare now, especially in good shape, but they can still be had easily on ebay. Prices range from $50 for a beat up model to over $600 for a new one.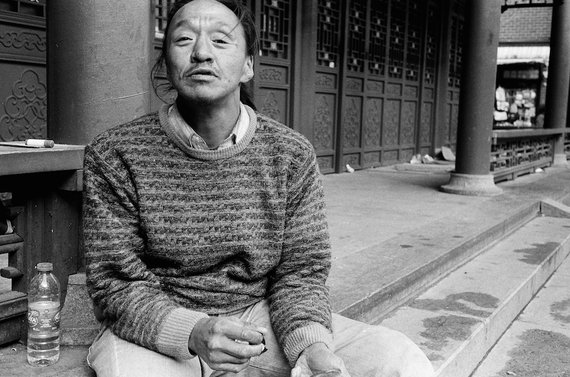 Image from the Rollei 35S by Michael Ernest Sweet
2) The Rollei 35 - What a great little camera. Again, an all mechanical workhorse. Dependable and durable and small! The Rollei 35 is the smallest all-mechanical 35mm camera ever made. I like to think of it as a little brick - it's a bit heavy, but you get used to it. The focus is by zone, which takes some getting used to, but when you do it makes shooting incredibly fast. The lens is fixed at 40mm. It is a viewfinder camera, not a rangefinder, despite some misleading information around the internet. Because of the camera's unique design no light seals are required, so you don't need to worry about buying old models with gummed up seals. You will, however, need to be careful about the light meter. They are known to be testy as they age. Batteries are still made and available from B&H for a few bucks. This camera has a very, very sharp lens and, if you can get used to the zone system, you will take some truly fantastic shots with this little guy. $100-200 in excellent shape. There are many models of this camera available (some modern remakes) with prices from $20 to more than 5k. I believe the best model to be the Rollei 35S, but the T (Tessar) model is also very good, especially for black and white film. The difference between the two being mainly the S having a f2.8 and the T model sporting an f3.5. Remember though, it is zone focus, so good luck shooting at f2.8!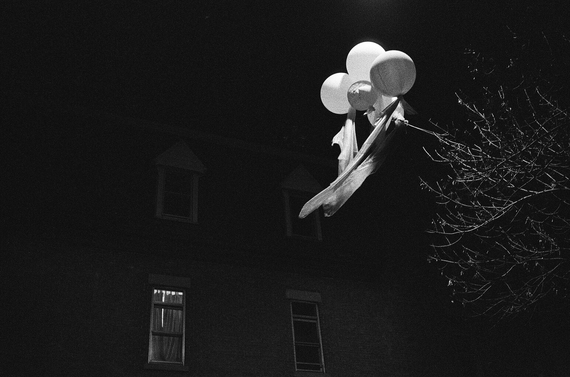 Image from the Leica MP with Leica glass by Michael Ernest Sweet
3) The Leica MP - The Leica MP is a true classic. I would think it would be hard to call oneself a serious photojournalist never having owned or at least used a Leica 35mm camera. The Leica M3 was the gold standard for a long time (and still is for many Leica fans) however, I would personally suggest the MP. The Leica M-A (type 117) is also a good choice. These are both, essentially, modern remakes of the M3 with a few modern conveniences or updates. The MP has a light meter, better winding mechanisms, and a nicer viewfinder. The M-A is for the real purist, with no battery and only shutter speeds for exposure control. In many ways classic Nikons are perhaps more "legendary" in regard to their photographic output, but there is no arguing the pure joy one gets from holding this piece of German engineering in hand. It's a unique experience fueled by one of the most successful and powerful brands in photographic history. A good used MP will likely run you at least $2500 US.
4) Ricoh GR Digital IV - The Ricoh GR line is famous. From the 35mm GR cameras to the new GR (digital version). But in my opinion, the best of the entire line is the GR Digital IV. The newer model has noticeably slower focus speeds due to a change in technology. The GRD IV has an almost unique hybrid focus system, which allows for instant photography with the "snap" mode. No need to even set a zone, just put it on auto and then treat it like a disposable camera - aim and snap. Things will be lightening fast and in sharp focus. Using this camera is a truly unique experience. I published a whole book of images using this camera. Perfect for street photography and photojournalism - small, compact, light, fast, and affordable. No longer sold new, very good models can be had for around $300. If you've never used a Ricoh GR you're missing out. The older 35mm models are also good, but parts are scarce and they are known for mechanical issues. Be warned.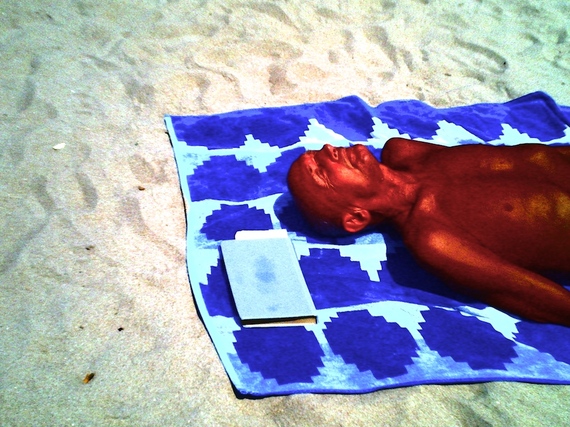 Image from The Harinezumi 4.0 by Michael Ernest Sweet
5) The Harinezumi - This camera is a toy. However, don't discount its ability to make real art. Again, this is a camera I have used to produce a published collection of work. The Harinezumi is a very unusual camera in that it makes truly distinct images. Grainy, low-fi and distorted, the photographs that comes from this camera are in a class of their own. While this camera will not appeal to the purist photographer, it is among my top picks for anyone interested in experimental work. There are several models of this camera with the Harinezumi 4.0 being the best in class with a built in rechargeable battery. Not cheap for a toy, these cameras run about $150-200.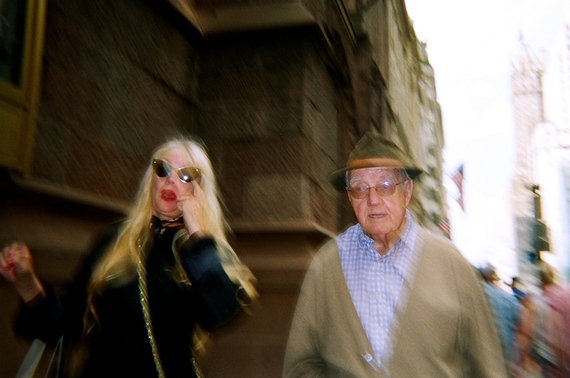 Image from a Kodak disposable camera by Michael Ernest Sweet
6) The Disposable Camera - Bet you didn't expect this one on the list. I love disposable cameras - they make truly distinct images and are great fun to use. No major investment needed here, these little gems are around $5 each. Best to buy them on ebay in batches for the best price. Here is a collection of work I produced in New York City using a simple disposable camera. Truly liberating, the disposable is a great opportunity for any photographer to take themselves a little less seriously and have some fun!
7) The Hasselblad 500CM - A classic medium format camera this beauty is a work of art in itself. Like a vintage care or a fine watch, this camera should be bought even if you never intend to run a roll of film through it. It's a masterpiece of photographic design. With its distinctive 6x6 negatives, this camera produces beautiful crisp, sharp photographs. Thanks to superior Zeiss lenses, this camera can produce commercial quality work without breaking a sweat. For decades this camera was only enjoyed by professional commercial photographers due to price. Now, with prices falling to below $1000 for a complete kit in great shape, everyone can enjoy the Hasselblad experience. A bit awkward on the street, although I have seen street shooters use them, this camera will truly shine when used for portrait work.
8) The Olympus MJU II (Stylus Epic in US Market) - This is a legendary 35mm pocket camera. Fast, sharp and dependable. This is the camera you can carry with you everywhere and anywhere - it's even weatherproofed. For years professional photographers carried one in their shirt pocket. Why? Because you could depend on the camera producing a sharp clean negative under nearly any condition. Because they are cheap you don't have to worry about them either, so you can really take them with you everywhere - parties, beach, safari - anywhere! Prices are creeping up on these as they are no longer produced. The cult of the MJU II keeps the prices high. Expect to pay up to $100 for one in good shape. Olympus did make a few models with zoom lenses etc. Don't be confused with these models as they aren't even worth the price of shipping. Look for the 35mm fixed lens model.
9) The Polaroid SX-70 - This is the classic Polaroid model. It's an SLR, so serious photography is possible. Unfortunately, film stock is a potential problem as limited stock is only available from The Impossible Project and it is somewhat expensive - like $3 a shot. However, the fact remains that this camera is a classic in the annals of photography. Every photographer should have a go at a true old fashioned Polaroid before they are truly gone forever. The SX-70 was a favorite of the likes of Andy Warhol and Robert Mapplethorpe. $100+ for something in good shape.
10) The Holga - Whether you chose the medium format model or the 35mm issue, the Holga is a truly unique experience. Akin to what you might get from a disposable camera, the images will not be for the purist, but will produce some creative results. It's a camera that can be made to be submissive to your style as a photographer. The Holga is a cheap plastic camera, but it will be tons of fun and every serious photographer should have a go at one at some point. My advice - aim for the original medium format model. The Holga can usually be found for about $50 and they come in a wide assortment of colors and styles.
Michael Ernest Sweet is a Canadian award-winning writer and photographer. Follow on Twitter @28mmphotos for updates on new posts.