If you have adventurous ears and like music from all sorts of genres, keep checking in. This week, I've got two albums you should hear -- Adele's excellent second album and more distinctive Americana from The Low Anthem. Enjoy.
ADELE -- 21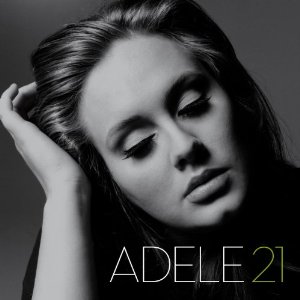 It's a big leap from the age of 19 to 21 and in the case of UK artist Adele, it's a very satisfying leap from her debut 19 to her second release 21. Right now she has the #1 album and the #1 single "Someone Like You" in the UK, a rare and well-earned feat. (As a chart geek, I'll also point out she's the first living act to have two Top 5 singles and two Top 5 albums (with her debut back on the list) since the Beatles in 1964.)
It's a good rule of thumb that your strongest song should be the first cut on the album. Rather boldly, "Someone Like You" is the fitting finale to an excellent soulful pop album that shows Adele growing by leaps and bounds as a songwriter. Her first album edged onto my best of the year list, but it was as much for that powerful voice and the promise of the future as the fine album itself. (Great songs ended with "Chasing Pavements" but her singing carried the rest.) Watch her poise on Letterman as she belts out "Rolling in the Deep." Even the background singers are digging it:
Adele's like a sane Amy Winehouse, an Alison Moyet with better solo numbers. It's classic pop, including surging choruses, clap-along melodies, and lyrics that are sharp but universal. And as strong as the album is, you just know watching that clip she's even better live. That's always been the acid test for most artists -- being able to deliver live. When Adele comes to NYC on May 21, she'll prove it. (Cruelly, I'll be at the Cannes Film Festival and will miss her. Again.)
You can stream the entire album on MySpace. So no excuses for not checking out one of the pure pop pleasures of the year. It's a good reminder that with the right voice and the right arrangement, lyrics that seem rather basic on the page can come alive on record. This isn't poetry; it's pop. That's why you sing it.
THE LOW ANTHEM -- SMART FLESH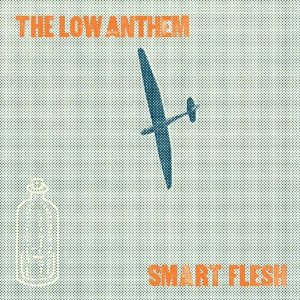 The Low Anthem have a rare quality for a rock band: patience. They take their time on this spectral, haunted new album. I don't just call it haunted because the first track is "Ghost Woman Blues."
The entire vibe is spooky, with the vocals rising up out of a mine shaft or echoing throughout an empty house and shadowed by emotions to painful to express. So they're haunted and patient. They establish their authority early on by taking "Ghost Woman Blues" at a stately pace and featuring a clarinet solo (I think). Right in the middle of the album comes another bold move -- "Wire" is a lovely instrumental that wouldn't sound out of place on a contemporary classical album.
Put a banjo on your CD and I'll toss out the term Americana, but it's as good a place as any to start when describing The Low Anthem's all-encompassing sound that ventures from Aaron Copland to Uncle Tupelo to The Band on their quieter days.
Formed in Rhode Island, they have a love for country and folk, with "Apothecary Love" boasting a couplet that any Nashville songwriter would be proud of: "First she shot me with whiskey/Then chased me with gin." They can also raise a ruckus, as shown on "Boeing 737" and "Hey All You Hippies." But they finish with the longest and one of the quietest tracks, the title tune "Smart Flesh." It takes its ow sweet time because they have the confidence to know you'll keep listening. A solid follow-up to the acclaimed Oh My God, Charlie Darwin.
You can stream the entire album Smart Flesh on The Low Anthem's MySpace page.
CDS OF THE WEEK:
CD #1 Ladysmith Black Mambazo -- Songs From A Zulu Farm
CD#2 David Wax Museum -- Everything Is Saved
CD#3 Adele -- 21
CD #4 The Low Anthem -- Smart Flesh
SOME BEST CDS OF THE YEAR/DECADE LISTS:
Thanks for reading. Michael Giltz is the cohost of Showbiz Sandbox, a weekly pop culture podcast that reveals the industry take on entertainment news of the day and features top journalists and opinion makers as guests. It's available free on iTunes. Visit Michael Giltz at his website and his daily blog. Download his podcast of celebrity interviews and his radio show, also called Popsurfing and also available for free on iTunes. Link to him on Netflix and gain access to thousands of ratings and reviews.
NOTE: Michael Giltz is provided with free copies of CDs or digital downloads by numerous labels to consider for review and feature coverage. He typically does not guarantee any coverage in exchange for these CDs and indeed receives far more albums than he ever comes close to covering in his various outlets.