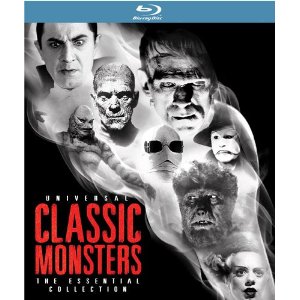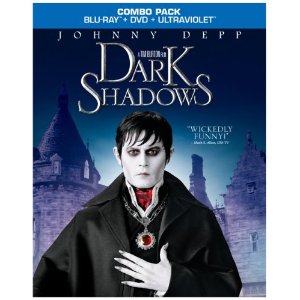 UNIVERSAL CLASSIC MONSTERS: THE ESSENTIAL COLLECTION ($159.98 BluRay; Universal)
DARK SHADOWS ($35.99 BluRay; Warner Bros.) -- When it comes to splatter and gore, you can count me out. But when it comes to classic horror films, movies that create believable even moving characters (however misshapen or evil) then I'm in. No one did that better than the House Of Horror, Universal Pictures. Just as Warner Bros. specialized in gangster flicks and MGM the musical, Universal made its bones in horror films from the silent era on. This set contains eight of the crown jewels in their collection, iconic movies presented with care on Blu-ray in smashing style. I haven't watched every minute of every movie but everything I've looked at is very impressive. Dracula contains both the Spanish version (shot on the same set as the Bela Lugosi film after hours) and the Philip Glass score along with the original film. Frankenstein of course includes the original edit. It and the superior sequel Bride Of Frankenstein are the peaks for me, two movies brimming with pathos and humor, respectively. I've always found The Mummy a bit draggy but Boris Karloff does great physical work under all that makeup. The Invisible Man is a stunt and pales quite a bit today, but what a film debut for Claude Rains. He became a star just on the power of that mellifluous voice. (And how easily Rains might have been stuck in horror like Vincent Price -- he's in this plus The Wolf Man and The Phantom Of The Opera). Lon Chaney Jr. is no leading man but once he's in makeup, The Wolf Man gains a certain emotional edge. Phantom is an overstuffed prestige pic when horror works best without delusions of grandeur. And Creature From The Black Lagoon is a bit of silliness but so influential (what a wave of '50s horror flicks came in its wake) that it deserves its place in history and this collection. They even include the 3-D version here for the first time in ages. A slim, compact box (hurrah!) though I always prefer spindles to the cardboard sleeves. Most importantly of all, you're seeing these films in top notch picture and sound, probably better than most people saw them even during their debut runs. Maybe Warner Bros. should have let Universal remake Dark Shadows. They weren't averse to jokey movies (like Abbott & Costello Meet Frankenstein) but there was always a modicum of understanding for the conventions of the genre. In Tim Burton and Johnny Depp's indifferent spoof of the cult TV series, not so much. Is Burton bored? He certainly seems to be.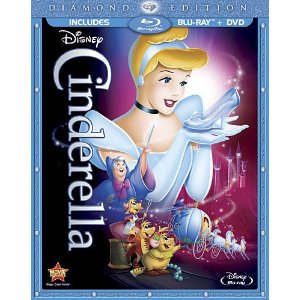 CINDERELLA DIAMOND EDITION ($39.99 BluRay combo; Disney) -- Cinderella has always resided in the top tier of Disney films. But not for me. I appreciate the beauty of the drawings but the backgrounds are exceptionally static throughout to save money. It's not an artistic choice to create a certain look and they surely didn't turn necessity to their advantage. That keeps me from ranking this slight tale higher. They do a good job of beefing up the animal characters to flesh out the story (such as the mice Gus and Jacques) but it's still pushing it to get to 75 minutes. Having said all that, it's firmly in the second tier of solid Disney films and is beautifully presented here. A terrific bonus is the short film Tangled Ever After, which not surprisingly stars the horse from Tangled, one of the great animal characters in Disney history and it's all achieved without him speaking a word.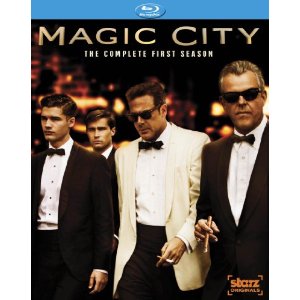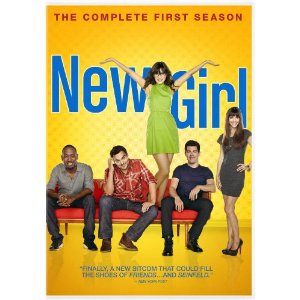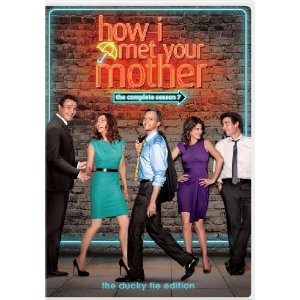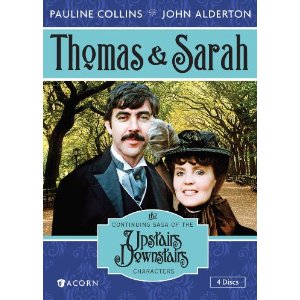 MAGIC CITY COMPLETE FIRST SEASON ($54.99 BluRay; Anchor Bay)
NEW GIRL COMPLETE FIRST SEASON ($39.98 DVD; FOX)
HOW I MET YOUR MOTHER COMPLETE SEASON 7 ($39.98 DVD; FOX)
THOMAS & SARAH ($49.99 DVD; Acorn) -- Starz made their critical breakthrough with Boss, destination TV starring Kelsey Grammer that makes the channel a must-get for fans of quality TV. They've been knocking on the door with the trashy fun of Spartacus and clearly were swinging for the fences on the drama Magic City. It's Mad Men meets The Sopranos, but in Miami so you get more bikinis, which is always a good thing. The show leans more towards soap than genuine drama but the cast is handsome and the look of the show top-notch. Maybe the writing will catch up to its aspirations (I haven't finished the season yet). New Girl has a terrific ensemble and Zooey Deschanel is winning as the title character surrounded by her guy pals including Nick (jake Johnson) who she is totally going to sleep with or date at some point. (Make it soon; don't drag these things out.) But my favorite is the adorkable Max Greenfield. I'm still astonished that the bizarre mumbly drawl he created for his character in Veronica Mars was not his real speaking voice. Now if they'd just tone down the over the top nuttiness and keep it grounded in reality, the show would be funnier. If they're lucky, New Girl will have some seasons as good as the best years of How I Met Your Mother, another solid comedy with a great cast. They keep me tuning in every once in a while, even though I've long ago stopped caring about who the real mother is or frankly the convoluted love lives of our leads. If you're heartbroken that Downton Abbey stole the thunder from the reboot of Upstairs Downstairs and you really want a fix but have already watched the original a gazillion times, well you might try Thomas & Sarah. It's a tepid spin-off from the original series and isn't a patch on that classic, but Pauline Collins remains a hoot, even in these lesser circumstances.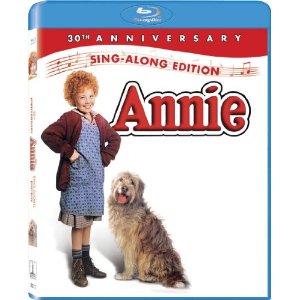 ANNIE ($14.99 BluRay; Sony) -- Annie just began playing previews on Broadway and I'm excited to see it since I've never seen the show in person. I've only seen the pretty good 1999 TV movie starring Victor Garber and this stiff 1982 feature film edition starring Albert Finney and Carol Burnett (the best thing in it). On the plus side, it's been put out on DVD in its original widescreen aspect ratio, instead of the horribly cropped edition they released on DVD. And while it's not remastered, the Blu-ray does look better than that earlier version (not a high bar, believe me, but it does look decent). So fans of the movie (especially those who want to enjoy Burnett's excellent work) have an inexpensive option now.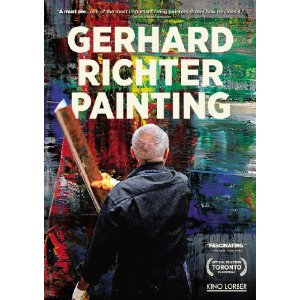 GERHARD RICHTER PAINTING ($29.95 DVD; Kino Lorber) -- This film doesn't promise to reveal or explain Richter. It's not Richter Bares His Soul. So you shouldn't be surprised by the alternately frustrating and intriguing glimpse into his work methods. I've never heard the artist talk before so I was happily surprised by his amusing comments and attitude. You are at a certain remove from the action, but then if you were in his studio and felt constrained about yelling out a hundred questions, this is exactly the experience you would have. It's certainly compelling for those fascinated by modern art in general or Richter in particular. The uninitiated might feel they were watching paint dry and in a sense they'd be right. But in the proper context, it turns out that can be rather absorbing. The extras, especially a chat with Richter and an art historian that lasts 23 minutes, are solid.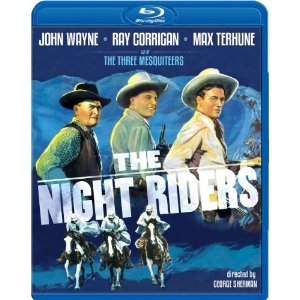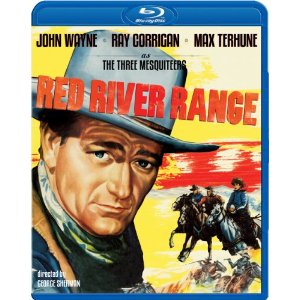 THE NIGHT RIDERS ($24.95 Bluray; Olive Films)
RED RIVER RANGE ($24.95 Bluray; Olive Films)
OVERLAND STAGE RAIDERS ($24.95 Bluray; Olive Films)
THREE TEXAS STEERS ($24.95 Bluray; Olive Films) -- I guess there's always more to learn about Hollywood history. Until these Blu-rays came out, I'd never heard of The Three Mesquiteers, a Western spin on The Three Musketeers (but minus D'Artagnan). That's not surprising until you hear they made 51 of them from 1936 to 1943 and that eight of them starred John Wayne. Here are four of Wayne's movies. Naturally, I'd prefer they put out all eight of Wayne's flicks in one cheap set, but Olive is a small company rescuing films from the vaults so that's just not possible. On the plus side, these all look pretty terrific. The Night Riders is atypical because it's set not in 1939 (when it was released) but in the 1800s with the assassination of President Garfield as a plot twist. Hilariously, they do good in this film while donning the costumes also worn by the KKK. No allusion is intended and there's certainly no racial subtext to the film but it's rather amusingly off-putting to see them help ranch hands and farmers while wearing such a vile symbol of hatred. The other three are more standard fare, with Overland featuring silent film icon Louise Brooks in her last screen appearance.They're all under an hour and only John Wayne completists or B-Western nuts need apply. But I'm thrilled: Since 1939 is always touted as the best year in film history, I'll watch anything made from that year and this gives me three more flicks to add to my list.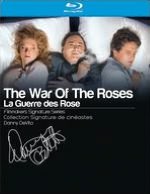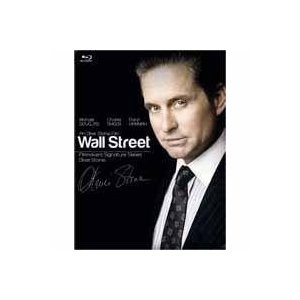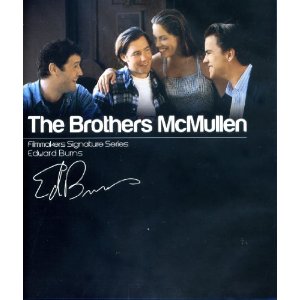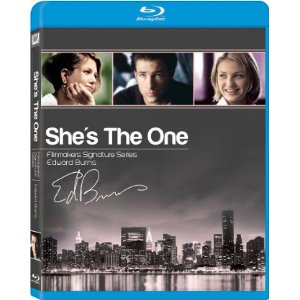 THE WAR OF THE ROSES SIGNATURE SERIES
WALL STREET SIGNATURE SERIES
THE BROTHERS MCMULLEN SIGNATURE SERIES
SHE'S THE ONE SIGNATURE SERIES
THE FRENCH CONNECTION SIGNATURE SERIES ($24.99 each BluRay; FOX) -- Five films in the Signature Series, which guarantees that the director has overseen the remastering of the film and its presentation on Blu-ray. Michael Douglas shines in Wall Street of course but his even better work in The War Of The Roses has gone unappreciated, much like the film itself. It's a black comedy about divorce that is Danny DeVito's crowning achievement as a director. Edward Burns is represented with his two best films: his breakthrough The Brothers McMullen and his romantic drama with Jennifer Aniston, an actress who should have made the transition to film easily but somehow didn't. Finally, there's William Friedkin's best film by a country mile, the gritty action film The French Connection. Oh for the days when a regular Joe like Gene Hackman could be a movie star!
*****
Most titles listed here will be available in multiple formats and in multiple combinations, including DVD, Blu-ray, digital download, video on demand, streaming and the like. The format listed is the format provided for review, not all the formats available. It is often the most expensive version with the most extras. Do check individual titles for availability in all their various guises and price points.
Thanks for reading. Michael Giltz is the cohost of Showbiz Sandbox, a weekly pop culture podcast that reveals the industry take on entertainment news of the day and features top journalists and opinion makers as guests. It's available for free on iTunes. Visit Michael Giltz at his website and his daily blog. Download his podcast of celebrity interviews and his radio show, also called Popsurfing and also available for free on iTunes. Link to him on Netflix and gain access to thousands of ratings and reviews.
Note: Michael Giltz is provided with free copies of DVDs and Blu-rays with the understanding that he would be considering them for review. Generally, he does not guarantee to review and he receives far more titles than he can cover.