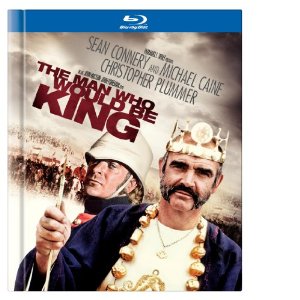 THE MAN WHO WOULD BE KING ($34.99 Bluray; Warner Bros.) -- I still remember seeing the trailer for this movie at a movie theater on Federal Highway in Pompano Beach, Florida, as a little kid. Man, did this film look epic. I didn't get to see it in the theater but when it came to HBO I was glued and watched it again and again. A mid-period peak for director John Huston, it features the dream team of Sean Connery and Michael Caine as soldiers of fortune. (The term "bromance" could have been created to describe the great chemistry they show here.) The tale is based on a short story by Rudyard Kipling and features these two men wandering into an undiscovered kingdom via the Hindu Kush. Thanks to rifles (compared to the spears of the locals) and a mistaken belief that they are gods, the two soon have the run of the place. But love for the most beautiful woman in the land and the godly flaw of hubris ruins their paradise. It's a corker, a real "guy" movie, and I'm always surprised when people don't know it as well as, say, The Magnificent Seven or The Great Escape. I haven't had a chance to sit down and truly enjoy it again yet, but a spot-check shows a fine transfer.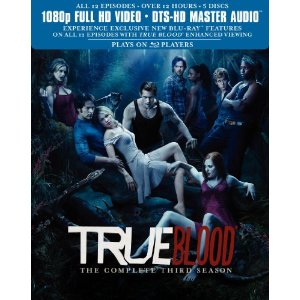 TRUE BLOOD THIRD SEASON ($59.99 regular or $79.99 BluRay; HBO) -- True Blood may be giving Glee a run for its money in the most Greenwich Village friendly show on TV. But it also passed Mad Men as the show with the most talked about plot twists and characters. Love it or hate it, you have to discuss it. It's still not my cup of tea -- I prefer the more humorous spin of the novels by Charlaine Harris -- but I do feel I have to watch to stay current. HBO always provides nice packaging, but they also have the priciest sets in town. It's good the suggested retail price has come down quite a bit from the heyday of The Sopranos.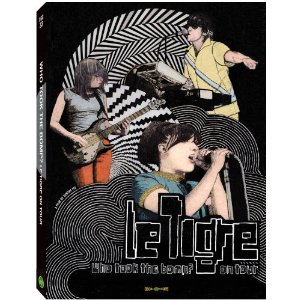 WHO TOOK THE BOMP? LE TIGRE ON TOUR ($19.99; Oscilloscope) -- This road movie documentary captures Le Tigre on their world tour after signing to Universal for their first and only major label album. It's a bit raw and for fans only, but captures the spirit of the band well. The DVD features solid extras, including a clutch of live performances not seen in the original 72 minute film, another concert from 2002, outtakes and more.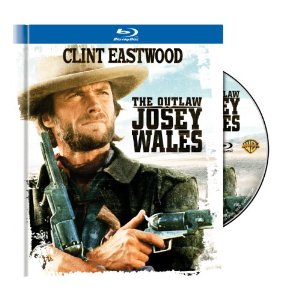 THE OUTLAW JOSEY WALES ($34.99; Warner Bros.) -- This early directorial effort by Clint Eastwood gets a bit lost in the shuffle when assessing his career. As a western, it leans more towards his iconic spaghetti westerns, albeit more serious. As a directorial effort, it doesn't feel like the fresh start that Play Misty For Me and such later fare as Bird would be. The post-Civil War saga is a complex affair but what sticks in the mind is the revenge Clint takes against the evil Union soldiers who slaughtered his family. Maybe it doesn't quite glorify violence, but he sure looks cool taking them down. I would venture that Clint went on to make Unforgiven to spell out clearly, once and for all the toll violence takes, even when you're in the right. If you saw only this and Dirty Harry, you might be right to think revenge is about the most badass game in town. This BluRay edition looks smashing, by the way.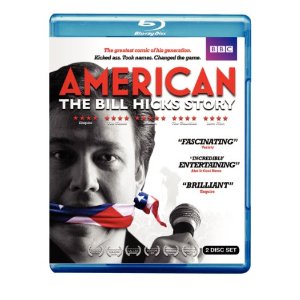 AMERICAN: THE BILL HICKS STORY ($28.99 regular and $29.99 BluRay; BBC/2 Entertain) -- As Jesus said, no prophet is accepted in his hometown. Stand-up legend Bill Hicks proved that again. He's an iconic figure to other comics little known to most Americans. Hicks had to go overseas to find a certain fame for his groundbreaking work. That's why this film comes via the BBC label. Just as he was breaking through, Hicks discovered he had terminal cancer in 1993. This inventive look at his career combines interviews, performances, and animation, not to mention hours and hours of extras. Start with one of his classic routines and then come here to find out who the heck this guy is and why you haven't heard of him before.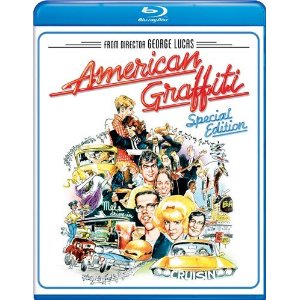 AMERICAN GRAFFITI ($19.98 regular or $26.98 BluRay; Universal)
THE STUNT MAN ($29.98; Severin)
NIGHT FLIGHT ($19.98; Warner Bros.)
APT PUPIL ($17.97; Image) -- A clutch of reissues worth checking out. I've somehow been immune to the charms of American Graffiti, but I love the movie for two reasons. One, it made classic 50s rock and roll cool again. Two it helped director George Lucas get the clout to make Star Wars. The Stunt Man is a genuine cult movie in a world where "cult movie" is thrown around far too often and a sly spin on moviemaking beloved by people in the industry. It has a great performance by Peter O'Toole. Night Flight is a little rickety but this is the very first time on DVD for this curio based on the novel Night Flight by Antoine de Saint-Exupery (yes, the author of The Little Prince). If you want to read a great novel about aviation, get that book immediately. FInally, Apt Pupil is a very good adaptation of a Stephen King short story from Different Seasons, the peak of his short fiction career, thanks to tales that led to The Shawshank Redemption, Stand By Me and this. Maybe someday someone will tackle "The Breathing Method," the fourth novella in this collection, but I wouldn't hold my breath if I were you.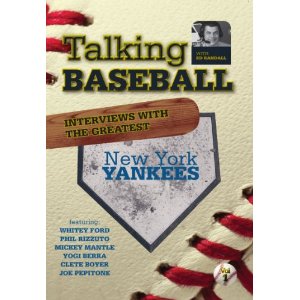 TALKING BASEBALL WITH ED RANDALL -- NEW YORK YANKEES/NEW YORK METS/BOSTON RED SOX ($14.99 each; Talking Baseball)
WHEN IT WAS A GAME; THE COMPLETE COLLECTION ($29.99 on BluRay; HBO)
MLB BLOOPERS DOUBLEHEADER ($12.95; A&E)
PRIME 9 MLB HEROICS ($12.95; A&E)
61* ($14.98 on BluRay; HBO -- Baseball-palooza! Fans know Ed Randall and he's finally released his extensive interviews with baseball legends on DVD sets about two hours in length each and grouped by team. Nothing fancy and no clips, just intelligent, thoughtful conversation. When It Was A Game collects the HBO series on BluRay; it always felt like a series lovingly made by hardcore fans when no one at HBO was paying attention. Bloopers and Heroics are clip jobs and boy are they crammed with them. Bloopers is more than two hours long (that is a LOT of flubbed balls) and Heroics contains all 9 episodes of the argument-starting series debating the "greatest home runs," "comebacks" and the like. Finally, with Mark Teixeira and Curtis Granderson of the New York Yankees on pace to make a run for the iconic 61 "record" (and without the cheating that has spoiled the memory of the fake achievements by the forever-shamed Mark McGwire and Sammy Sosa), it's a great time to check out the HBO movie 61*, the film Billy Crystal will surely want on his tombstone.
Thanks for reading. Michael Giltz is the co-host of Showbiz Sandbox, a weekly pop culture podcast that reveals the industry take on entertainment news of the day and features top journalists and opinion makers as guests. It's available free on iTunes. Visit Michael Giltz at his website and his daily blog. Download his podcast of celebrity interviews and his radio show, also called Popsurfing and also available for free on iTunes. Link to him on Netflix and gain access to thousands of ratings and reviews.
NOTE: Michael Giltz is provided with free copies of DVDs to consider for review. He typically does not guarantee coverage and invariably receives far more screeners and DVDs than he can cover each week. Also, Michael Giltz freelances as a writer of DVD copy (the text that appears on the back of DVDs) for some titles released by IFC and other subsidiaries of MPI. It helps pay the rent, but does not obligate him in any way to speak positively about their titles.