I was recently asked this question...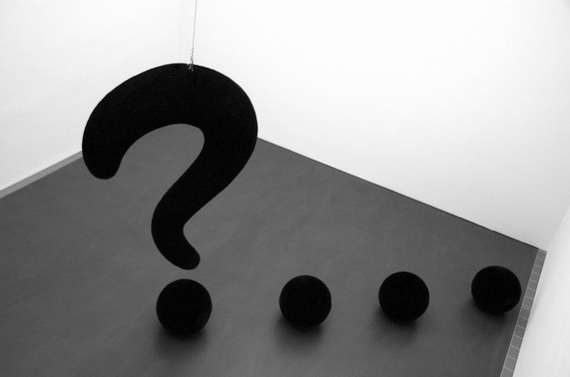 "Most advisors in the industry have short-term goals as well as long-term goals. For advisors that are still developing their practice, long-term goals may include becoming proficient in markets we don't already have strong connections in. What is your advice on effective ways to branch into new markets and becoming the "go-to" individual in that market?"
What a great question! But really, these are a few different (but important) questions. Let's handle each question separately.
How do I branch into new markets?
It's more important to branch into the right markets than it is to branch into a new space just for the sake of it. And by market, I mean target industry, profession, market segment, niche, geography, dynamic, and/or circumstance. The more specific you are about your chosen market, the more effectively you can find and go to the right places, say the right things, and meet the right people. It's about being right! (As opposed to wrong.)
What is the right marketplace for you?
It boils down to passion and profit.
Are you passionate about an industry, profession, marketplace or niche? By passion, I mean are you driven into a certain industry or profession because you feel a calling to help? For example, my niche is working in the financial services industry because frankly, I'm passionate about consumers making sound financial decisions about life insurance, retirement planning, and long term care.If I can teach enough firms, and therefore their advisors, to simply be better at meeting more and better clients, I feel I've done my part.
What's your passion? Is there a profession that fascinates you? Do you have a background in a specific marketplace that lends itself to your interest? Do you have family or friends that work in the same profession? Are you already passionate about an activity (maybe fitness or golf, as an example) that lends itself to a marketplace that you should explore? Do some soul searching and find your passion.
Once you do, you're half way there. Then, you have to look at the profit side. Is your chosen marketplace profitable or simply a labor of love? Will your chosen market generate more business for you? The labor of love thing is fine as long as you're growing your practice with other marketplaces. But if this is not the case, your market needs to be fruitful. If you can't grow a successful practice, you will lose your passion and it will be more difficult to help your clients. In the end, isn't that what it's about?
How can I be the go-to person in those markets?
Network at the professional associations representing your target market. Write articles in their publications. Be interviewed by the power players in that industry. Deliver free webinars (approved, of course, by your compliance department). Speak at industry meetings. Make sure everyone you know in your target market knows that you serve their marketplace without necessarily pitching your services to them.
Establish referral relationships with those that serve your marketplace but don't compete with you. Become a resource in your marketplace on social media. Make sure everyone you talk to knows that you specialize in an industry rather than simply being known as an insurance agent, financial advisor, or sales professional. Create a brand or image (mine is boxing and "knock out" networking!) that resonates with your market.
Choose your market wisely while implementing some of these strategies and I promise you'll be a "knock out" in your market in no time!