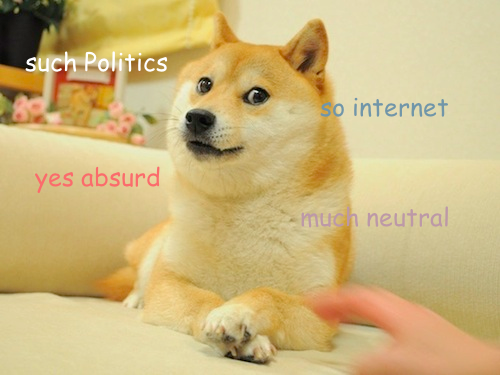 If internet users can come together to get create the Doge NASCAR, they could come together to ensure that traffic from all websites continues to have the same priority as you browse the web.
In true internetian fashion, such an effort should be a little bit absurd, which is why a Doge Coin based PAC that indiscriminately donates to all national candidates or incumbents who supports reclassifying Internet Service Providers as Title Two Common Carriers (T2) might just work.
Such a PAC would likely attract media attention and could actually have a big impact. Consider that for under $9M dollars, DogePAC could donate the maximum amount (0ver 2 years) to pro-T2 candidates in every single national House race, both Democrats and Republicans. This would ensure that the issue received attention from the public even if no DogePAC supported candidates won their races.
Even if DogePAC never happens, please consider taking time to let your Representatives know if this issue is important to you. Here is a link filled with things you can do. If you want to read about why small amounts of funding for unknown candidates matters, read more here.