At least part of the reason one sees so many fit, chicly-dressed ,but mature people with great looking shoes and very good haircuts in the city, is due to the invigorating and innovative presence of a large concentration of talented, good-looking young people. How do they manage to afford living in this costly place? Be it Fashion Week, Black History Month, or the Year of the Tiger, in New York, 24-7, every day guarantees fresh delight, bemusement and sometimes puzzlement, from a fashionable fraternity of youth determined to be 'cool', irrespective of the temperature or momentary budgetary limitations.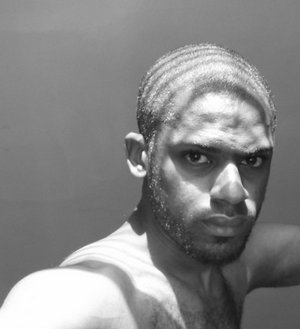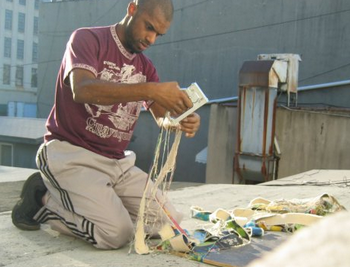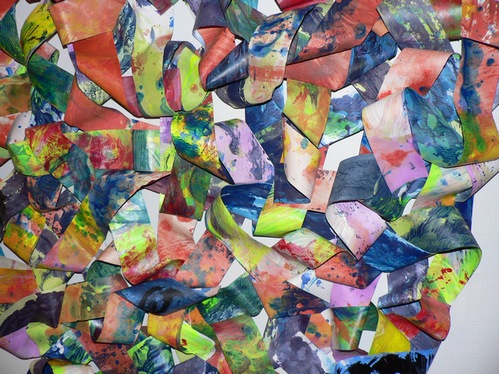 Detail: Suite Dreams by Kevin Bright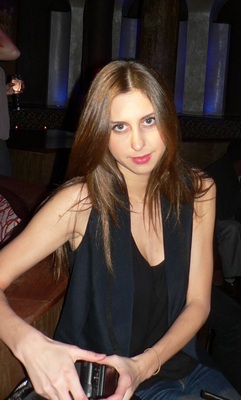 Nicole Granato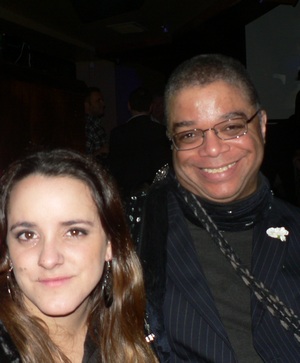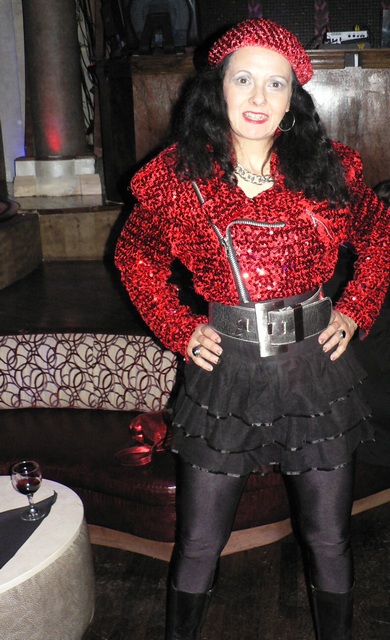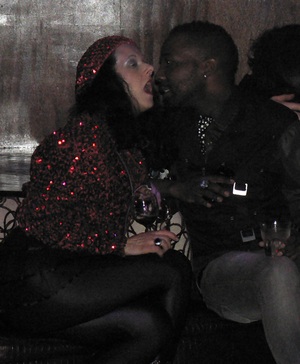 Ms. Patricia Paren and a Friend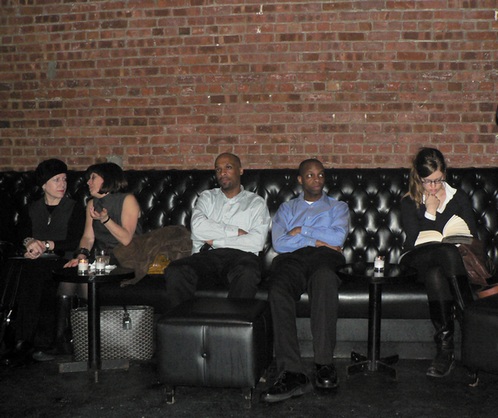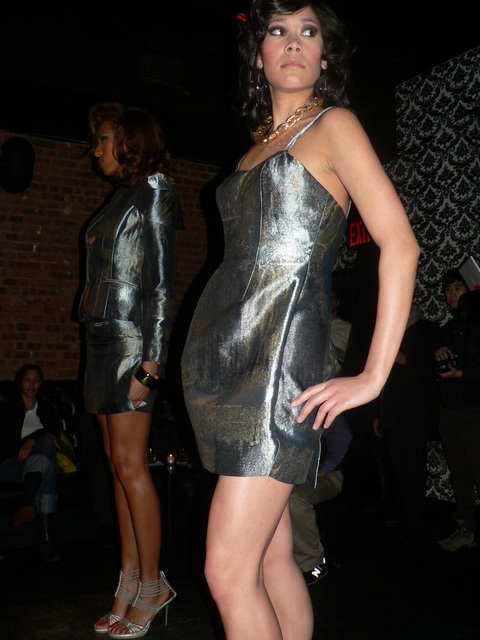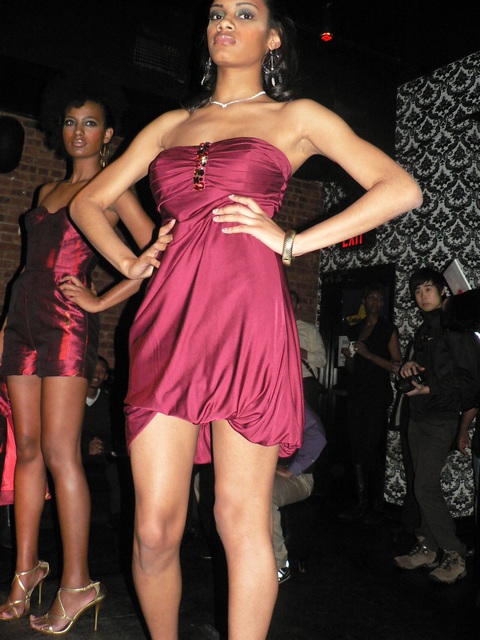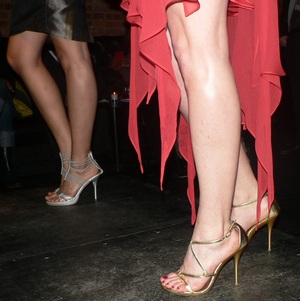 "Come to the Mark & Mohseni show at Secret Lounge, at 525 West 29th Street, between 10th & 11th," said my friend Michael McCollom's E-vite last week. 'Who are they?' I asked, skeptically, failing to find them via Google or Face-book. "It's actually a girlfriend of mine, who's the equivalent of your friend Malcolm Harris, when he was unknown, very young and edgy." Michael said, seeking to reassure me to make the schlep from Uptown. Piquing my interest, he further explained, "My friend designs for a well-known house and would get in trouble if she showed using her real name."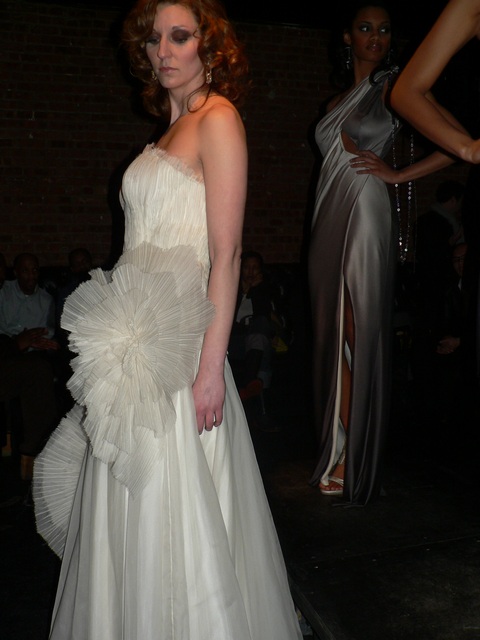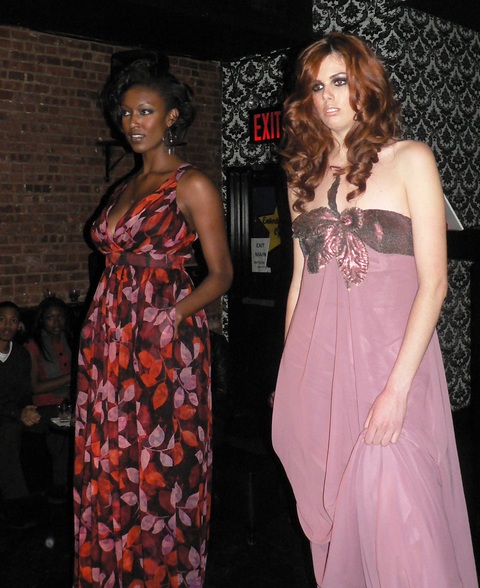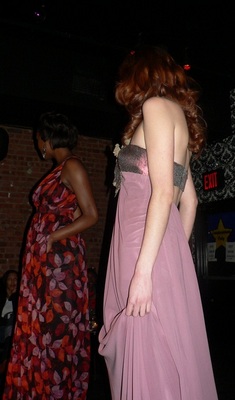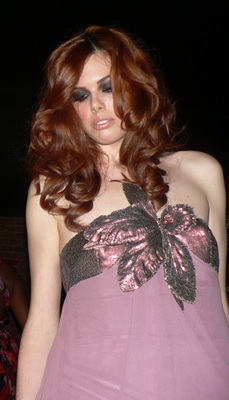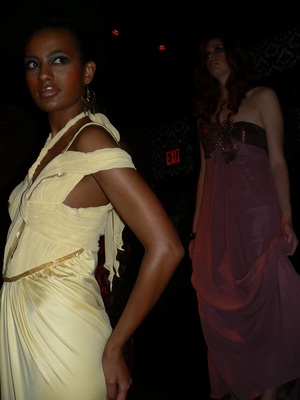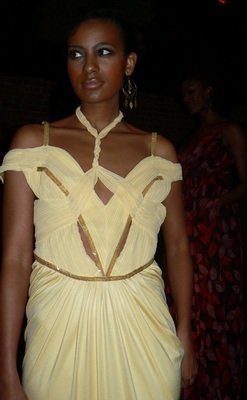 As invariably happens here, when one is ready to dismiss anything that isn't already well known as an exemplar of the very best that's obtainable, I was delightfully surprised by this young lady's offerings.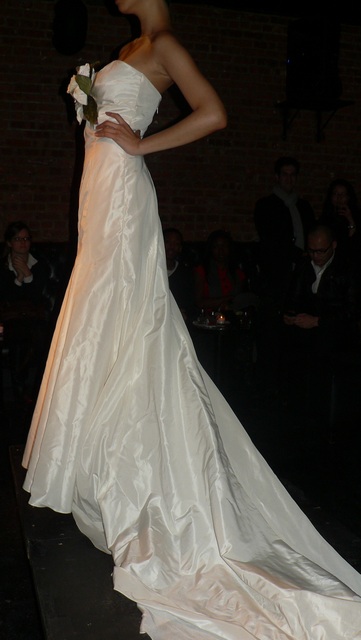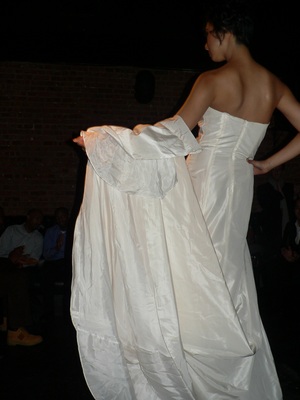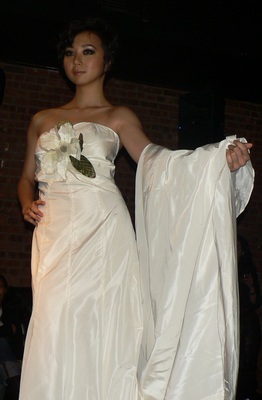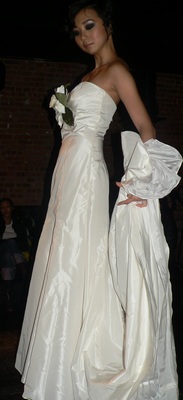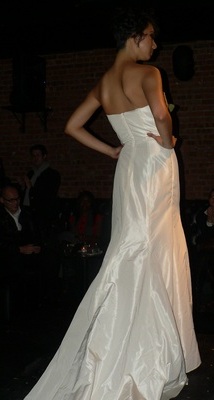 Complexly constructed in a manner reminiscent of Madeleine Vionnet, crossed with Charles James, most, despite intricate stitching, appeared to be simplicity itself.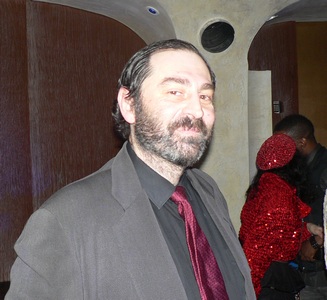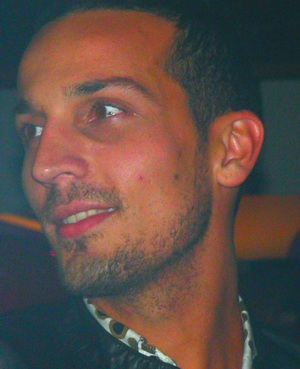 Ten o'clock found me in the Meat Packing District. Christopher Koulouris of Scallywag and Vagabond E-Magazine, and Alon Jibli of Barbounia Restaurant, were honoring the works of designer Diego Binetti at Kiss n Fly at 409 West 13th Street. What was I expecting? Well, to begin, I'd imagined an actual showing, as opposed to the screening that formed the festivities backdrop throughout the evening. But am I complaining? No, indeed! Reasoning early on that the promised canapés were unlikely to appear, and limiting myself to champagne, I had a lovely time photographing all sorts of lovely people.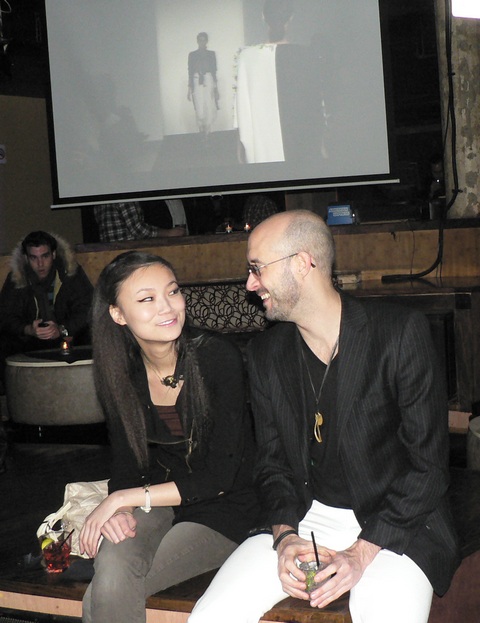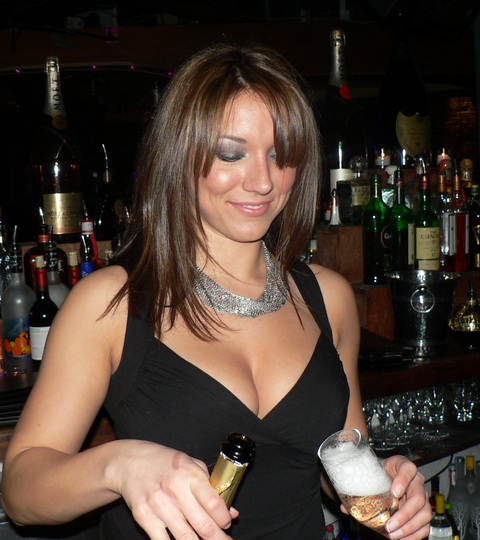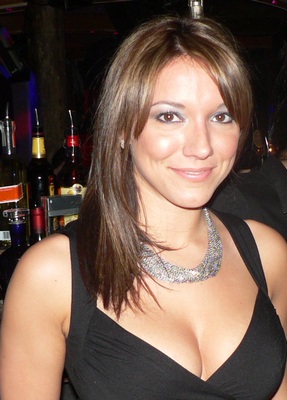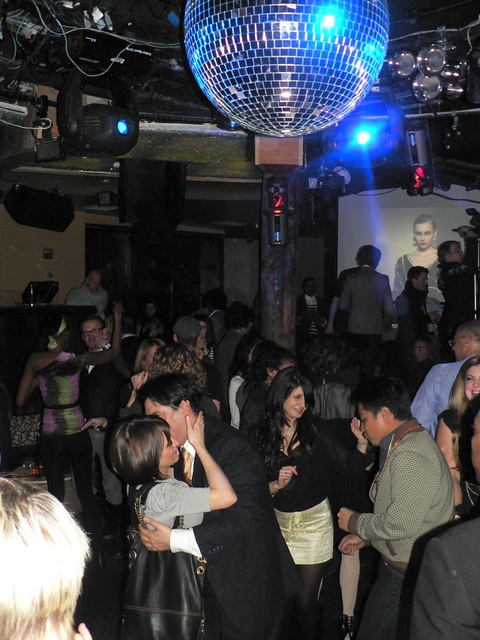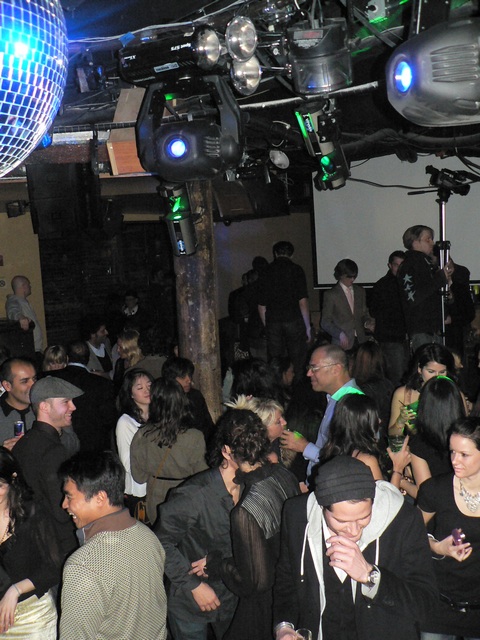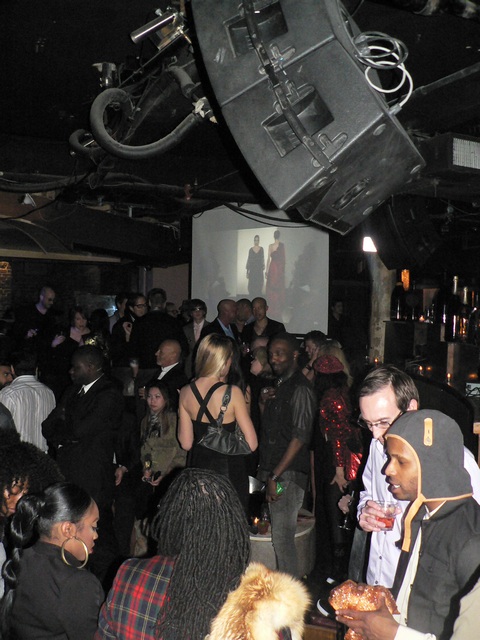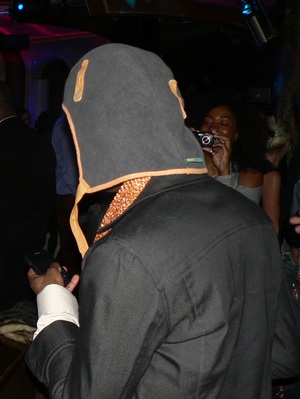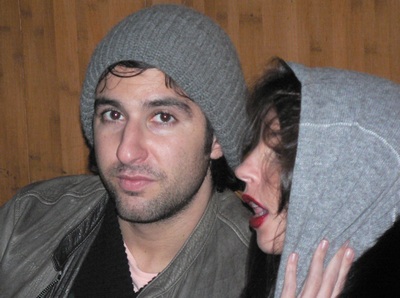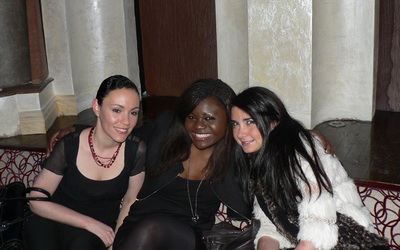 Laye G and Friends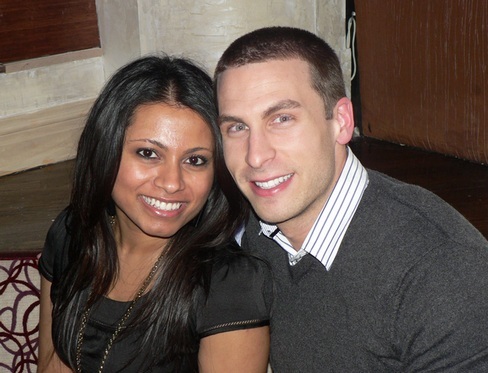 Robert Massa and Chirangi Modi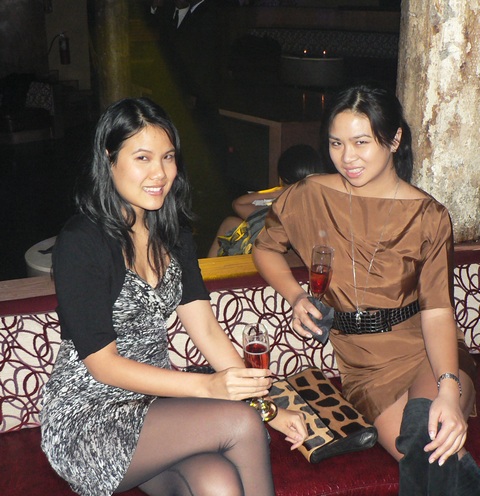 Robin Yee and Aileen Brody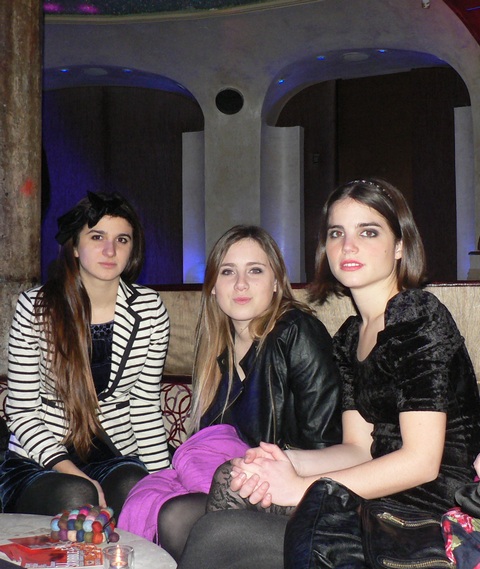 The Three Graces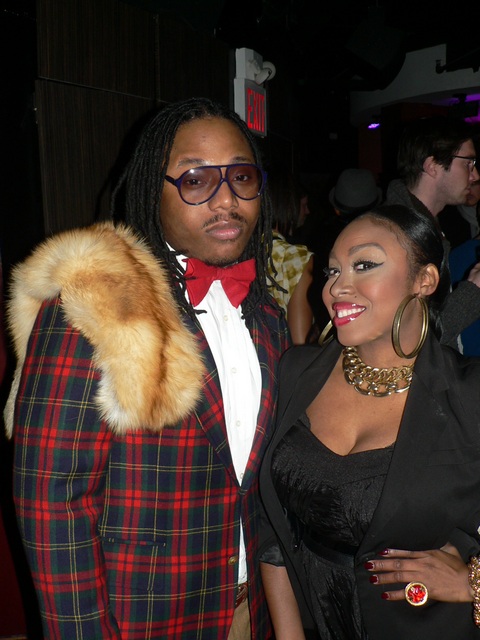 Stylish Travis Taylor with Myss Moniqu, the renown hairstylist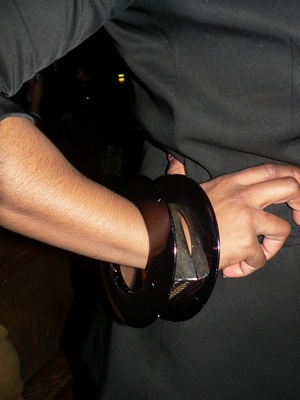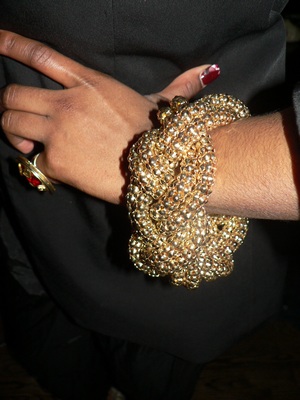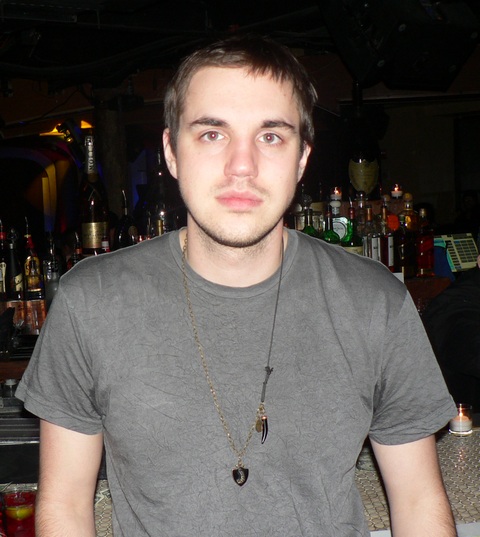 " Jamieson Hill, A thing of beauty is a boy forever!"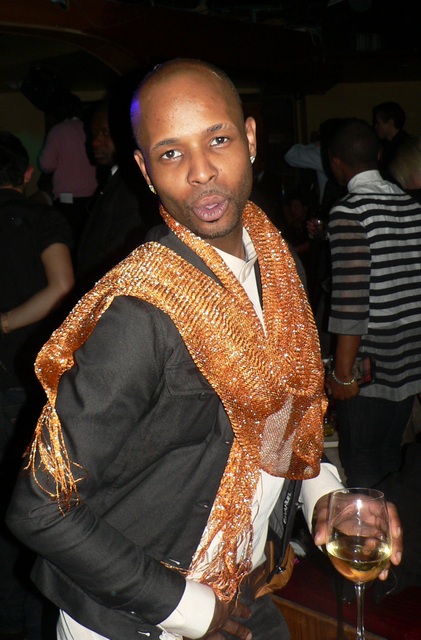 Ditto, Ramono Mantelli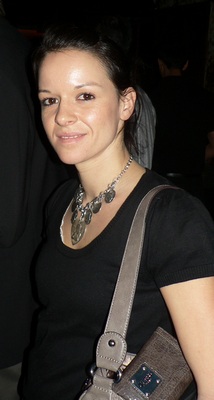 Placid Caroline Rodehau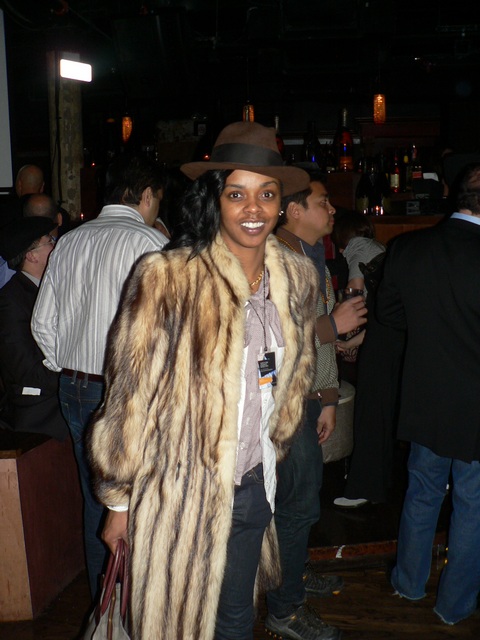 Jerzee Monet, Venus in furs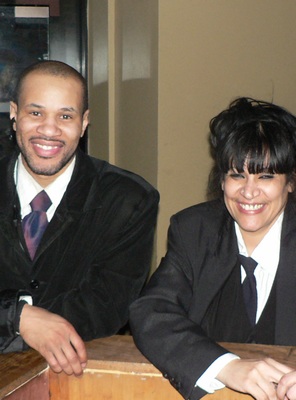 Even the staff enjoyed the great vibe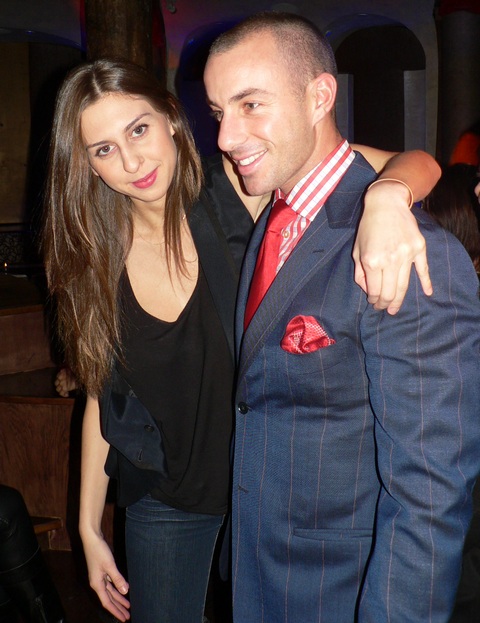 Nicole Granato with Jeff Ader
Lucky Lorenzo Dominguez and a charming friend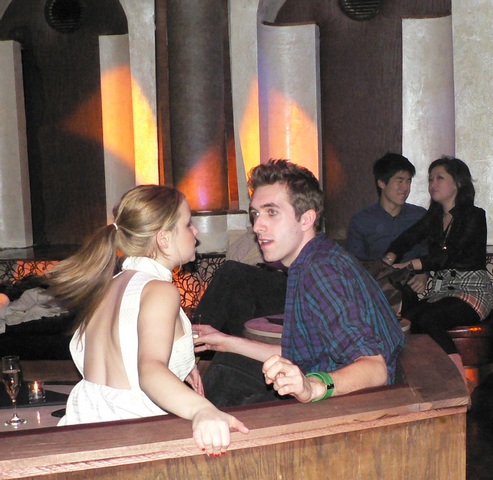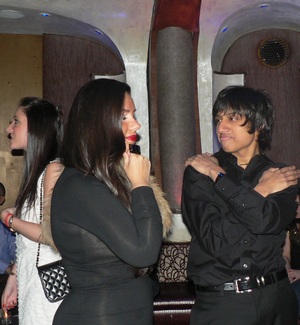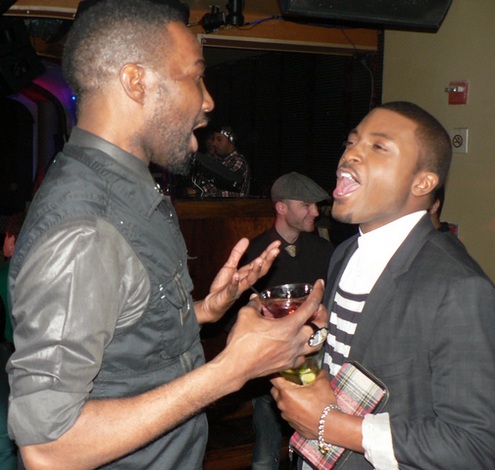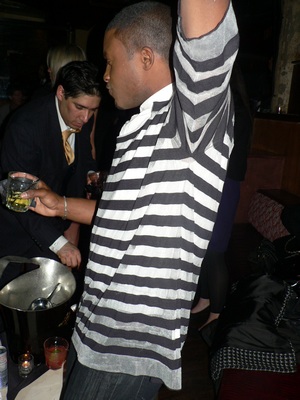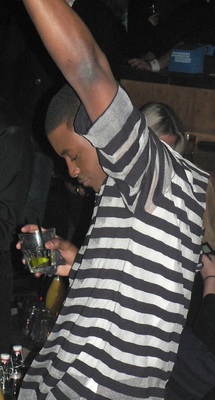 Jerrick Gray in raffish stripes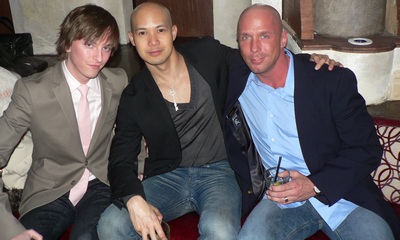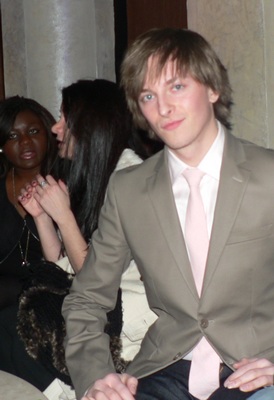 The night's Mod -Squad threesome, Marsin, Kevin Alexander and Gregory Mills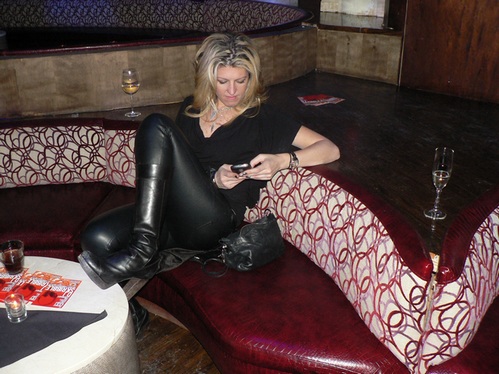 Popular Debra Milan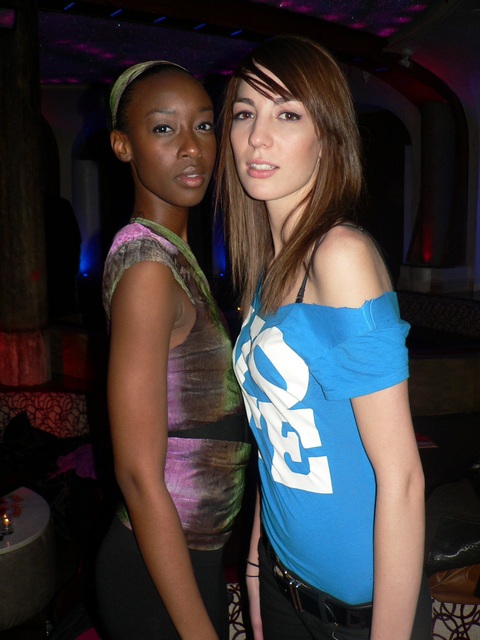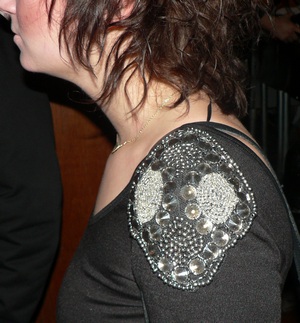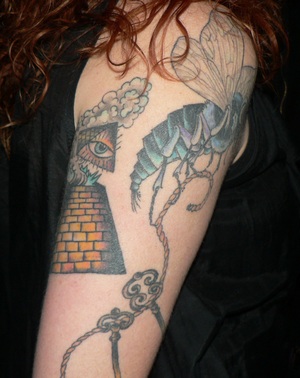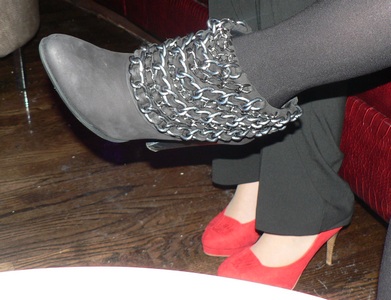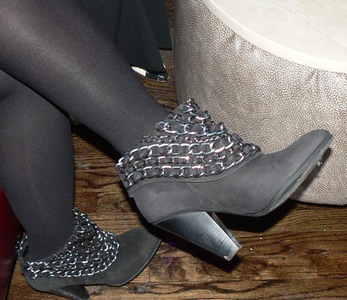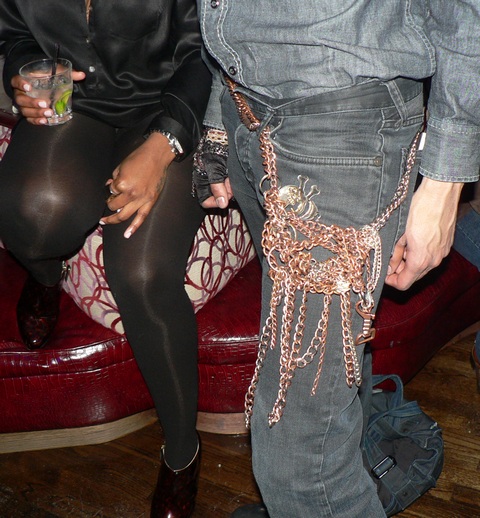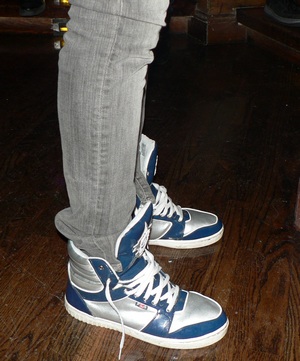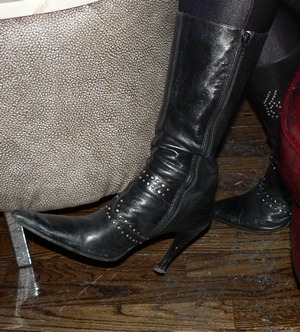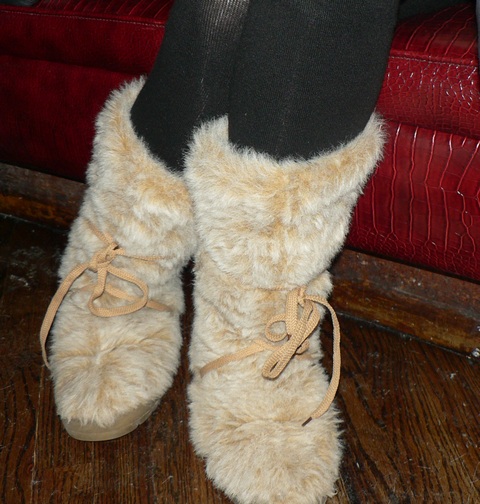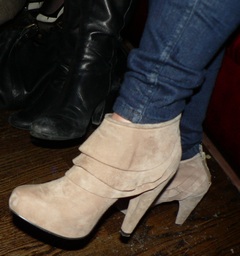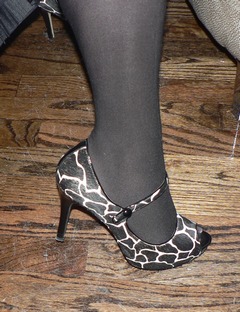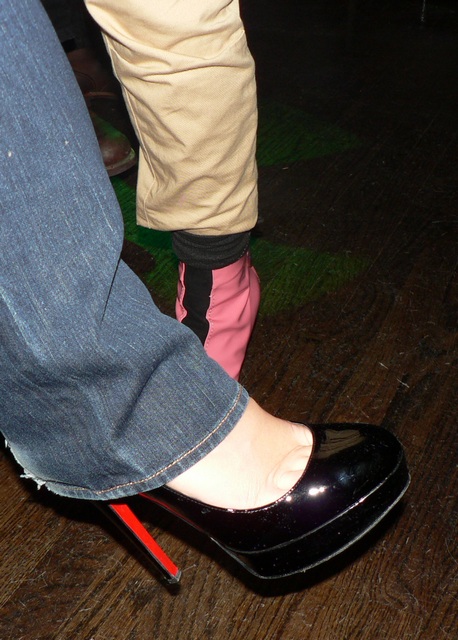 Seductive, alluring and playful, apart for callousness or being sometimes callow, one drawback of engaging the young is one's inability to advise them. Take my brilliant painter- friend, Kevin Bright: following his last show in Downtown Brooklyn, I suggested that were he to have an exhibition in Manhattan, he might attract a larger and more serious audience. Ever optimistic, on Saturday he ordered a keg of beer to host a studio open-house in Sunset Park, Brooklyn.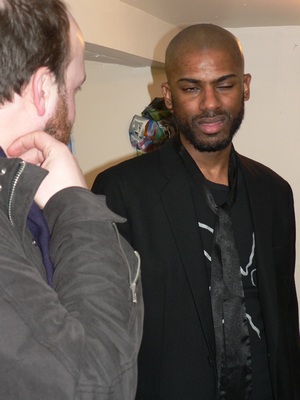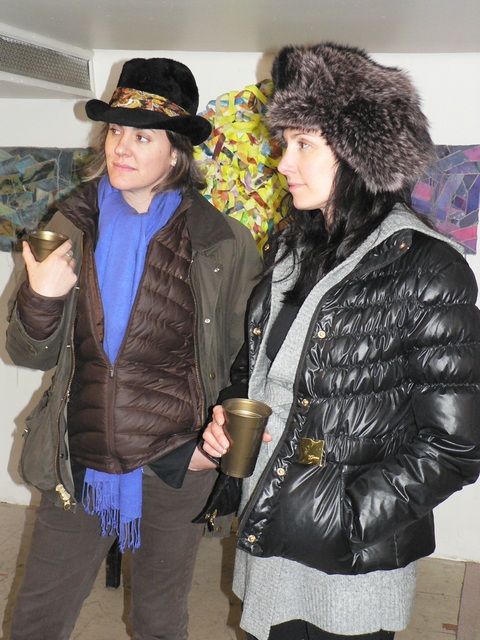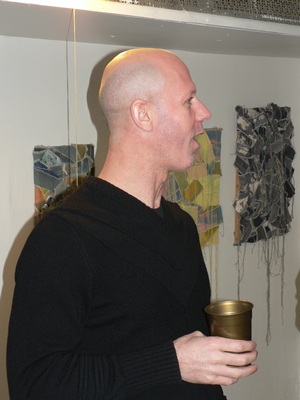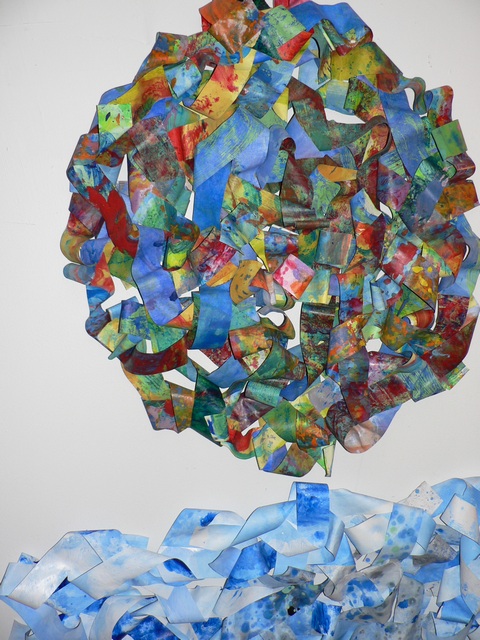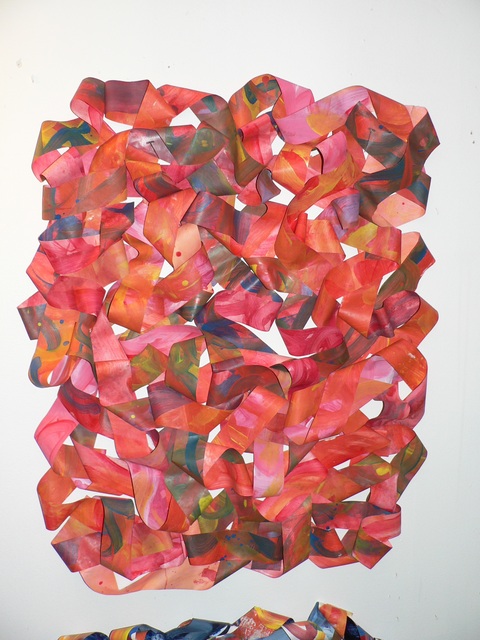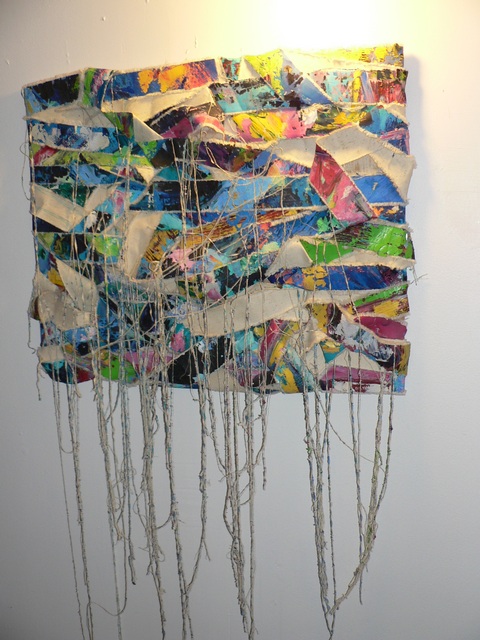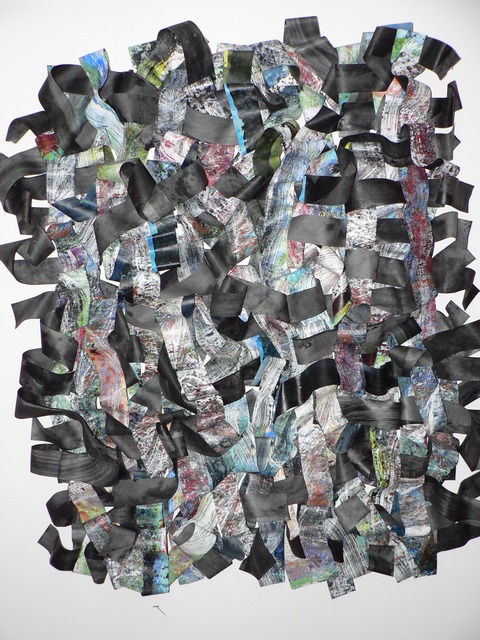 His friend Kehndi Wiley E-mailed an invitation to come dine in response, while many other invited guests simply failed to show. But once again, what a pleasure it was, having made an effort to see such lovely, sensuous and joyful work, quite unlike anything seen elsewhere. And soon enough, ensconced at Cafeteria, reminiscing of happier times experienced there, and undertaking a critical post-mortem, things started to pick up.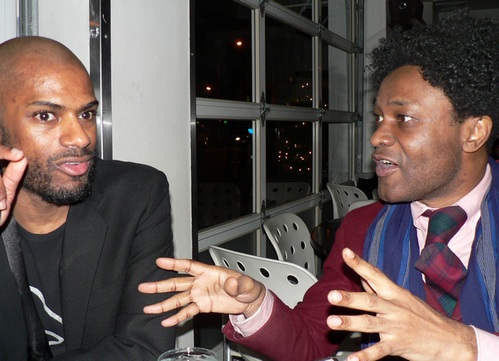 Chatting with my friend-artist Ike Ude, first at our table and latter in Ike's living room, Kevin resolved, like Ike, to take a time-out from New York and spend several months in Berlin. How hopeful and excited both friends sounded making their plans. When we parted at 5 am, I found myself hoping that Berlin won't displace New York as the place young, gifted beauties purposefully venture in search of fame and fortune, and eager to change the world.