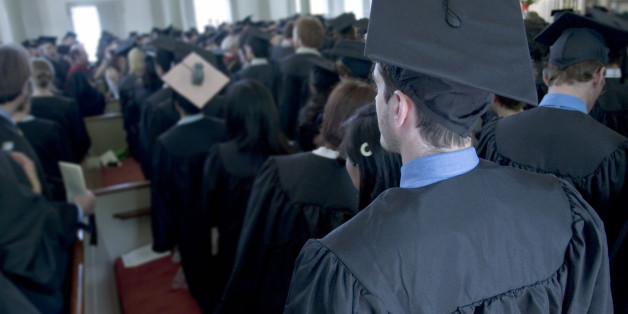 Dear University Leadership,
First, thank you very much for the invitation to give the 2014 commencement address. I very humbly accept the invitation
I recognize what a fine tradition of commencement addresses your institution has and I hope that my contribution will continue this honorable heritage.
While I will admit I was taken aback at your request to review my outline in advance, I suppose I do understand how sensitive University culture has become to what ideas are put forward. In preparing mine I have reviewed commencement addresses given at your university over the past decade, and I have noticed a few themes:
Persevering in the face of adversity
Doing both well and good
Shattering stereotypes and expectations
Saving the whales
Moving stuff, all.
This year, however, I wish to discuss something different. My topic, while challenging conventional norms will, I hope, still meet your approval and, importantly offer some wisdom to the graduates. My main point is to underscore for the graduates that even though we are living in the midst of an absolutely pivotal demographic transformation time, we still cling -- and your university still perpetuates -- norms, conventions, laws and regulations built for a different century. In this 21st century, the world will work differently. Lives are longer. Babies are fewer. And the proportion of old-to-young that once justified the shape of our social, civic, and professional lives has flipped upside down.
I should like to offer that today's youth are at the brink of something unprecedented: re-inventing work in America. It is to that end that I wish to speak. At your request, I hereby submit the outline:
Please accept my apologies in advance for failing to mention the rain forests in Brazil or Matt Damon's tweets on World Water Day. I thank you again for this opportunity, and I hope you will share my commencement outline with others outside the university. Commencement addresses offer an opportunity to look ahead. And what lies in our near future is a world that looks very different than the one that we're used to. I'm sure the whales will understand.