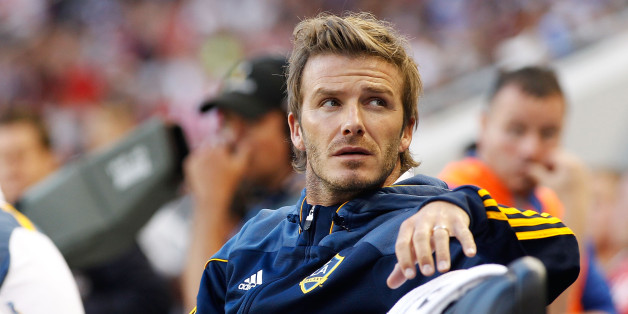 Excerpted from The Soccer Diaries: An American's Thirty-Year Pursuit of the International Game (Copyright 2014 by Michael J. Agovino, the University of Nebraska Press).
***
It took a while for Major League Soccer to transition from NFL behemoths to stadiums of more appropriate-dimensions -- appropriate for now. There'd come a time, I was certain, in ten, twenty years, that MLS would outgrow these little "soccer specific" gems and move back to the NFL coliseums. We had heard about a new soccer stadium for the New York/New Jersey franchise for ages. It took what seemed like forever, those last years at Giants Stadium painful, but Red Bull Arena in Harrison, N.J., finally arrived in March of 2010.
I'd missed the opening matches there in early spring and was then immersed in the World Cup. It so happened that my first game -- August 14, 2010 -- against the L.A. Galaxy, was the first official sell-out of an MLS game at the new stadium. A sell-out, that is, with plenty of empty seats in the corners and at the very top of the second deck.
It wasn't the 5-4 spectacle I attended when the two teams played back in 2007 to see David Beckham's first trip to Giants Stadium as a member of the Galaxy, but it had a lot of worthy elements. The new stadium, Red Bull Arena, was as close to perfect as I'd seen. It wasn't as easy to get to as I'd heard -- you had to take the PATH train from Herald Square or points south and then change at Newark. And the stadium was a bit of a walk from the train stop and kind of hovered alone, by itself, with nothing around it. But then again, so did the Allianz Arena in Munich. Inside, though, they got it all right. Even the press box -- which at Giants Stadium and the still nameless "New Meadowlands Stadium" was insulated behind sound-proof glass so you hardly knew you were at a sporting event -- was, like at Allianz and St. Jakob Park in Basel, in a designated area within the stands. You were able to feel the energy, anger, joy, and frustrations of the crowd. And it was situated about seven rows up, around midfield, with a good view of the field. Ten rows higher would've been ideal, but I wasn't about to complain.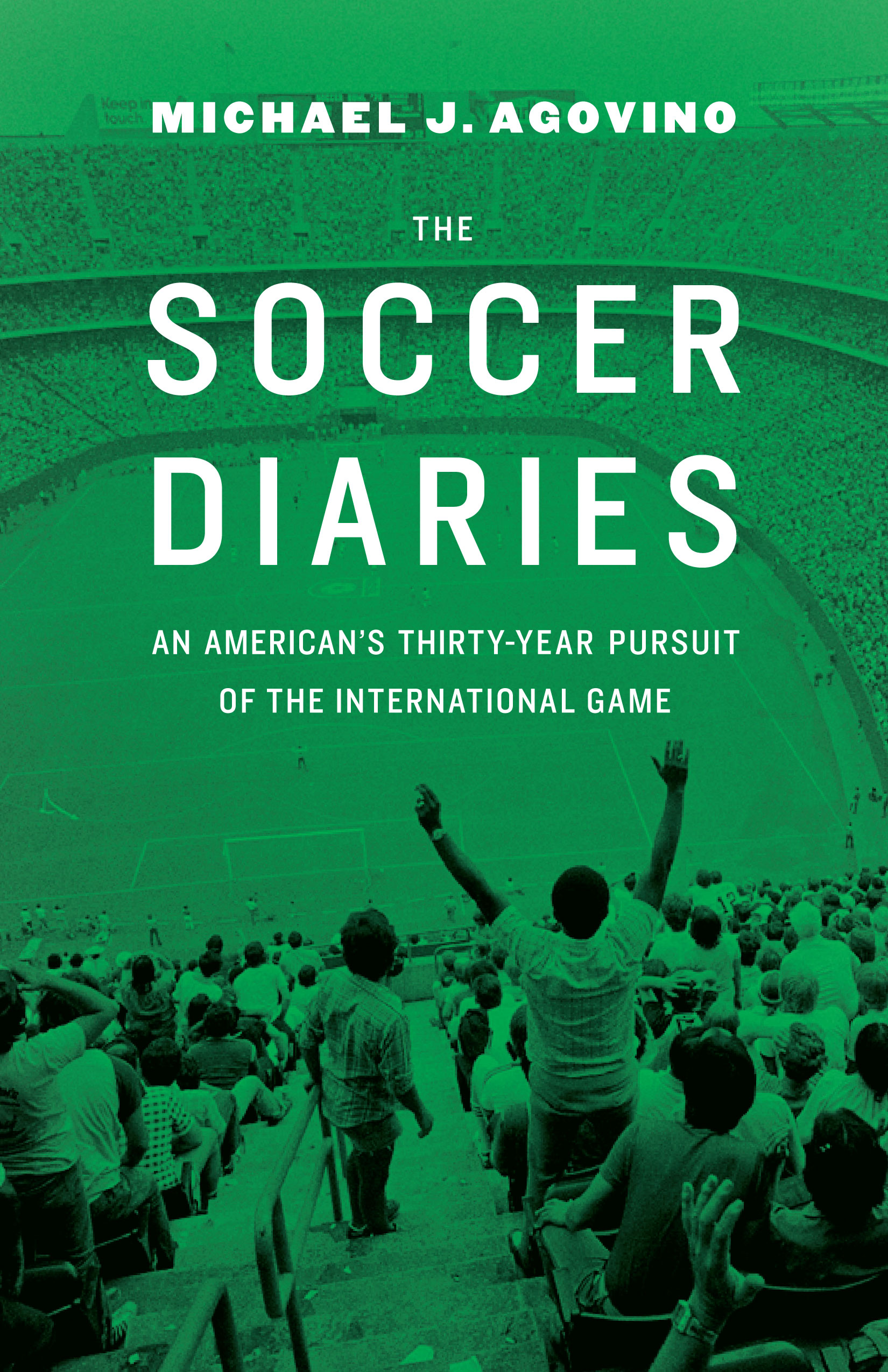 It so happened that my press seat was behind the L.A. bench. David Beckham was still with the Galaxy (hence the sell-out), but was injured and wouldn't be playing (hence, perhaps, all the no-shows). He was in team sweats, and a fan a few seats over from me, just outside the press area, was heckling him. The fan's insults weren't very clever as some could be, especially at baseball games, where you sometimes had to laugh even if it was bordering on crude. I figured Beckham would just ignore it, but he gave the half-turn (at first) and then, when it continued, the full-turn, almost standing, with his finger to his ear and a furrowed brow, looking at the guy and mouthing "Huh?" The guy shut up.
Before the game, there was a sign of the maturation of the MLS and of American soccer culture: a farewell to Clint Mathis, who had recently retired. God, that was fast, I thought; it seemed like just the other day that he came out with the mohawk in the 2002 World Cup. He was only 33, but had knee trouble. He bounced around a lot, with two tours each in L.A., Real Salt Lake, and NY/NJ, plus stops in Colorado, Germany, and Greece. He was hardly a Red Bull (or MetroStar) but had several good years here, including a famous 60- or 70-yard slalom-run goal. He said to the crowd over the loudspeaker: "Thank you so, so much. The name has changed, the organization has changed, but the fans have always been the same." There were a few banners in tribute to the Georgia boy, including "We (heart) Clint." He took a photo with Tab Ramos and expressed his gratitude to the fans behind the goal.
There had always been a small hardcore group behind the goal at Giants Stadium, but here in the new stadium they were more substantial and empowered. When L.A.'s keeper Donovan Ricketts lined up to take a goal kick, they made a kind of collective hum -- like a college place kicker charging up for the kickoff -- and upon contact, the hum reached a crescendo and in unison they chanted "you suck asshole!" I remembered hearing that hum before a goal kick on TV, but couldn't make out what they were saying. Now, in this stadium, it being intimate, it having a roof over the stands, and me being there, the chant felt well-articulated and loud. Everything felt loud here, whether the cheers for Clint Mathis, the player introductions, or the protests to a 59th minute yellow card for Juan Pablo Ángel.
I imagined the chant would make club and league officials uneasy. I'm sure they wanted "atmosphere" but still maintain the clean-cut "soccer mom" demographic. "Atmosphere," as we know in Europe and South America, can go over the line and involve banana peels, racist chants or banners, bigoted gestures, and crude humor. Can you control what people say or sing or chant? Or what tattoos they wear? Or what they think? Did Duke University officials ban the student body from chanting, when the Blue Devils were losing a game, "It's alright, it's okay, you will work for us someday"?
On the one hand, I thought the "asshole" chant could be the start of something gloriously hateful. On the other, I thought it showed no creativity. The Duke chant was classist but it required thought; this didn't. I thought of a few precursors, besides the kick-off in college football: "Yank--ees suck!" from Red Sox fans; the occasionally-heard "ass-hole, ass-hole" moan/chant in the NBA sung the way Red Sox fans belted out "Da-ryl, Da-ryl" in the 1986 World Series; and when I was young, Jet fans at Shea Stadium chanted "Ho-ward sucks" at Howard Cosell in the booth during Monday Night Football. But somehow those worked; this didn't.
Maybe it was the start of something good and boisterous, maybe the start of something messy. We wanted atmosphere, we got it. In a small stadium, things are more intimate, which is good (at one point, fans were pointing up toward one of the boxes, the rumor being that Tony Parker was at the game), and bad (Beckham heard those insults -- so unoriginal I didn't even jot them down -- and in the 89th minute, three young guys made their way onto the field and ran 80 yards.) Careful what you wish for?
In the tunnel and locker room area after the game -- and no, I don't remember who won the game, nor did I jot it down in my notebook, nor have I looked it up online since -- I saw two other American soccer legends: L.A. coach Bruce Arena, who was much bigger in person than I imagined, and one of his assistant coaches, Cobi Jones, the ex-U.S. international, who, along with Holland's Marc Overmars, was the fastest player I'd ever seen. It surprised me, then, how much weight he had gained. And I didn't say or think this to make fun of him in any way -- I always liked Cobi Jones -- but it was just another reminder of how fast time went by. There, too, was Beckham, posing for photos with the staff and kids of the staff maybe. He may have been injured, but he was in impeccable condition. What struck me were, of all things for a soccer player, his shoulders. They were broad and square and statuesque like a baseball player's, though he was in much better shape, maybe out of vanity, maybe out of potential endorsements -- both probably -- but more than anything because he was a great professional. Not a great player, not anymore at age 35, but one who cared about what he did and came prepared. Arena had said at one point that Beckham trained hard every day. He had never been a favorite of mine -- I thought he was another good-looking, overrated British brat -- but the older he got, the more he earned my respect.
As I left the stadium and walked toward to the PATH train -- no longer did I have to worry about being stranded in the middle-of-nowhere East Rutherford, N.J. -- there were still plenty of people milling about the stadium, it was a stunning day, and it occurred to me that while in the past at Giants Stadium you'd see a plethora of jerseys from different international clubs -- you name them, Liverpool, Chelsea, Man U., Real, Barcelona, Ajax, Inter, Bayern, Boca, Flamengo -- now I saw mostly N.Y. Red Bulls jerseys. Or L.A. Galaxy, no. 23.