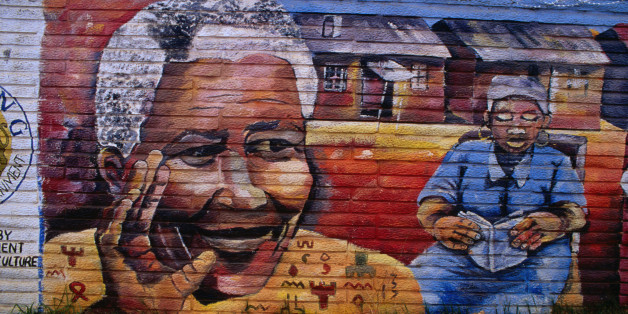 There will be so much written about Nelson Mandela in the wake of his passing -- about his personal history, the struggle for equality in South Africa, his political contributions -- but, I fear, there will be little discussion about his impact on the arts of South Africa, and the world.
When Mandela was elected President in 1994, the arts in South Africa were in turmoil. The major state-funded arts organizations were focused, almost exclusively, on Euro-centric 'white' arts -- opera, ballet, theater, and symphony. It was clear that, in the wake of such major political change, these organizations would have to be transformed for both political and economic reasons.
At the same time, a host of independent organizations were far more diverse but were threatened because they had lost the funding they had received during apartheid from foreign corporations which were forced to make contributions to NGOs as a price of doing business in South Africa.
President Mandela created a group of South African arts leaders and a few foreigners (I was one of them) to develop a plan for arts funding in South Africa. We reported to Mr. Mandela's wife at the time, Winnie Mandela, who was serving as deputy Minister of Culture.
I will never forget being invited to our first meeting in Pretoria when, after a brief address, Mrs. Mandela intoned, "Mr. Kaiser will now address us on behalf of the people of the United States of America." Dozens of cameras swung to capture my remarks. Unfortunately no one had ever thought to tell me I was expected to make a speech! I have no recollection about what I said, but it probably was no less meaningful than most of the other speeches that were made at that meeting or many others.
In fact, our group was not terribly functional. There were endless meetings and little action. Many of the participants thought that this was the time for the government to pour additional resources into the arts sector. Others of us believed the priorities of the new government would be placed in housing, education and health care and that we needed to develop new sources of funding for the arts. These arguments waged on for months and, in the end, we did not deliver what was requested.
But that did not stop Mr. Mandela and his administration.
A serious effort to redirect arts funding to indigenous groups was pursued. One of these groups was the Market Theatre. Founded by Barney Simon and Mannie Manim, the Market Theatre was the home of the most important anti-apartheid plays including the works of Athol Fugard. I returned to South Africa at the request of the Rockefeller and Ford Foundations to save the Market Theatre. In the end, it was the Mandela government that truly saved the Market Theatre by making the first of many large grants.
Today, South Africa can boast of a truly diverse range of arts organizations producing everything from opera to African dance to a cappella choruses. Arts funding is not perfect -- where is it perfect? -- but it is growing and changing. Having made periodic trips to teach in South Africa for the past 20 years, I can attest to the steady maturation of its arts ecology.
Just one more element of a remarkable legacy for a remarkable man.