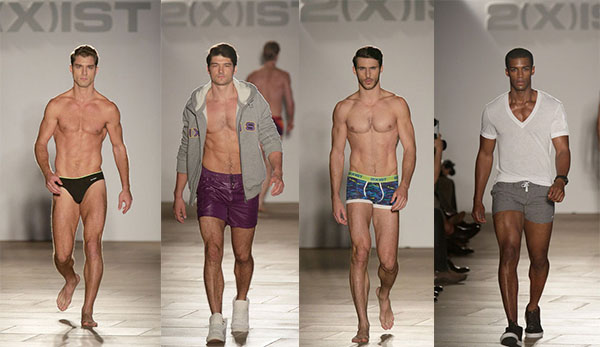 On Thursday, New York City fashionistas were on hand as the 2(x)ist Spring 2014 fashion show took place at the IAC Building in Chelsea. Last year's show, which featured models Andre Ziehe and Rodiney Santiago as well as Jenny McCarthy acting as MC, was all about the dramatics, according to Jason Scarlatti, 2(x)ist creative director.
This year, inspired by the new designs in the collection, Scarlatti toned down the theatrics for more of a high-end, technical and modern show.
"What sets 2(x)ist apart this season is we really went architectural and very linear, so you'll see a lot of those lines in the designs," Jason explained. "The fabrications this year are very modern and technical. There are moisture wicking fabrics. Also, a ton of sporty elements were put in, and you'll see it infused within all of the lines."
Before the show started, the audience watched as Ziehe and Emmett Pugh watched them, in a video projection stretching across the runway. As the countdown to the show began, the video became more hard hitting and trippy, as Ziehe was projected in a Kaleidoscope effect.
When the video finished, Ziehe began the show sporting a black PRO No-Show Brief. Other looks in the show included selections from SLIQ MESH, TURBO, and Chevron. Standout pieces in the show weren't necessarily underwear. Scarlatti debuted new products from 2(x)ist's active wear line including sweatshirts, harem pants, and T-Shirts. The show also included different swim options.
All in all, the show popped with scattered bold colors and the collections stuck to the modern, sleek aesthetic Scarlatti hinted at. The underwear collection featured the best thing we can ask from a company: diversity. Diversity was noticeable in the fabrics across the collection as well as the playful waistbands or lack there of.
Check out photos from the event below.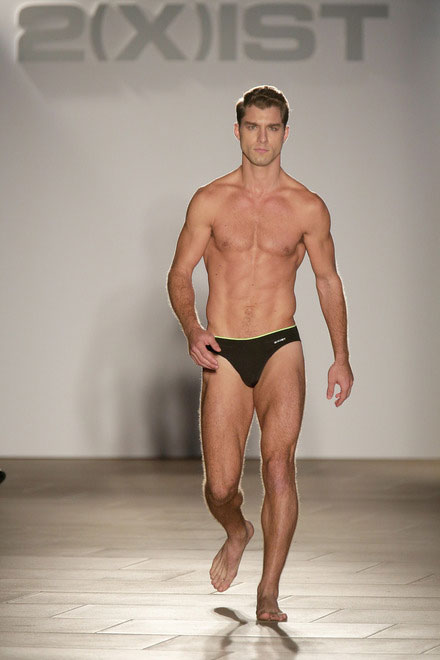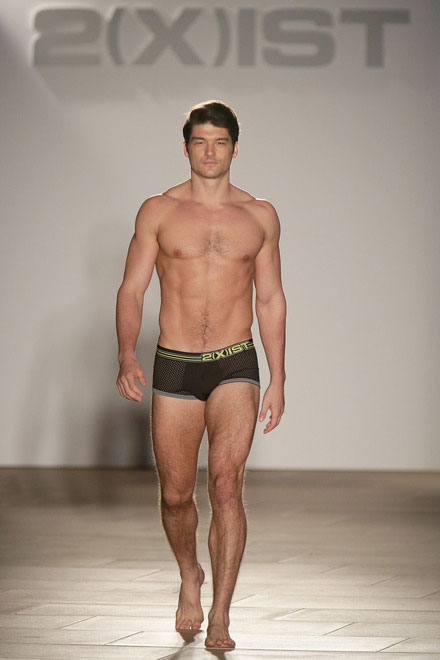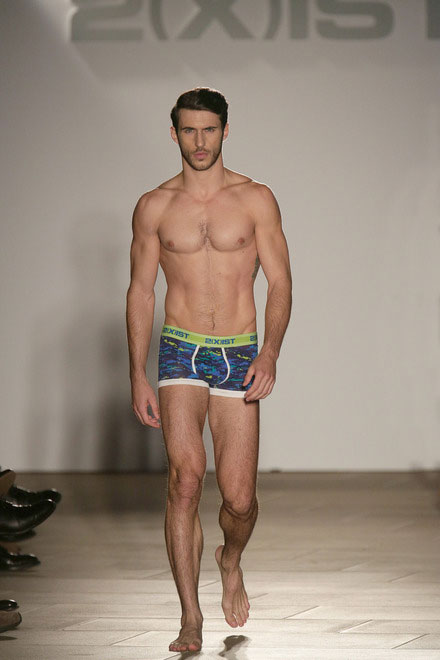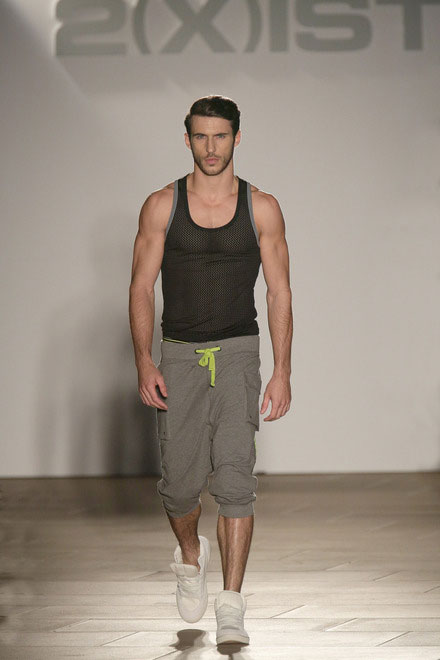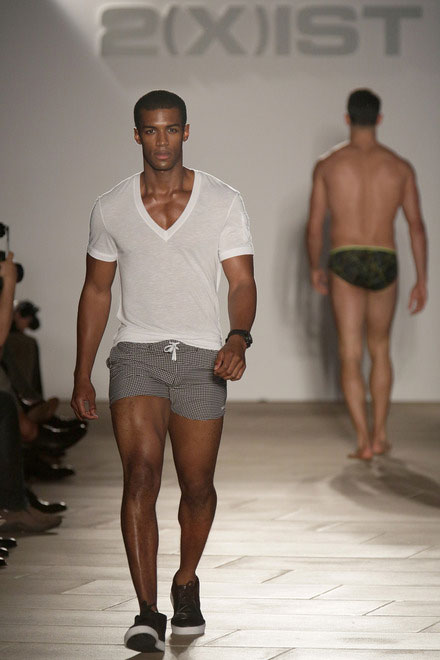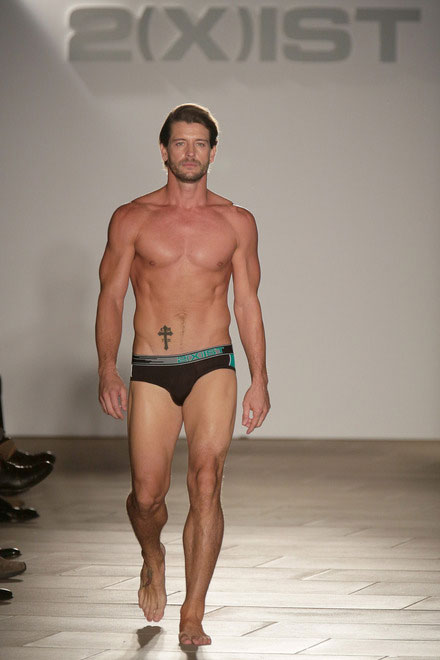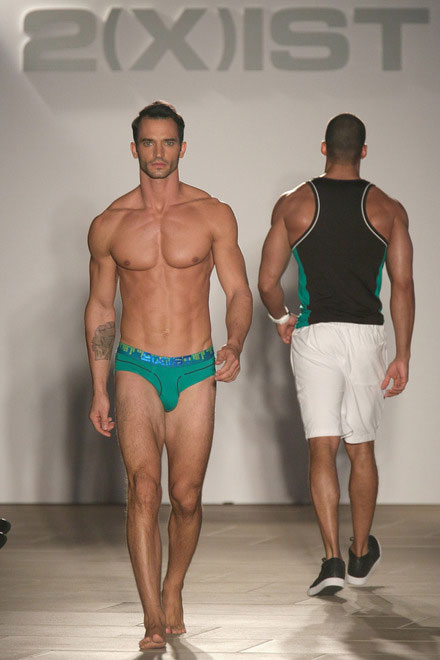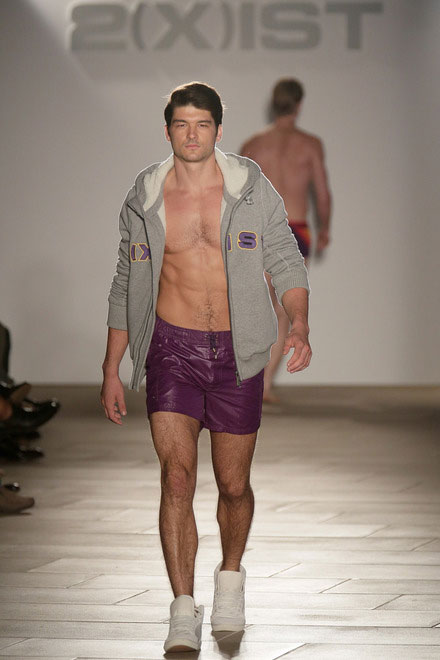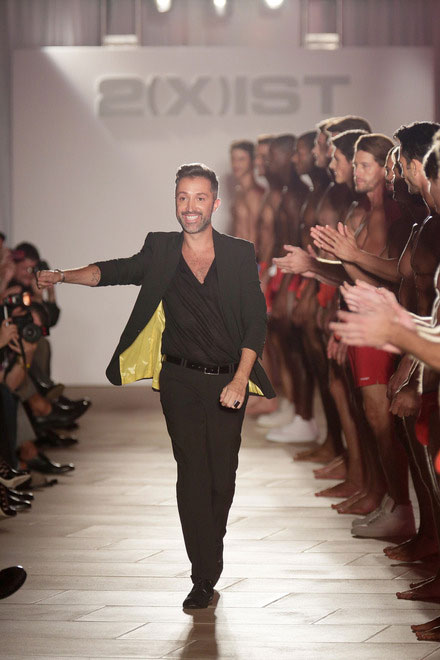 Photo Credit: Randy Brooke
For more photos from the event, head on over to The Underwear Expert.