There's a bad boy inside of every man. At least, that's what inventive brand Muchachomalo believes -- and who are we to disagree? Over at The Underwear Expert, we love Muchachomalo's playful prints, bright colors, and comfy style, which is why we've taken one of their trunks and built an entire outfit from it, head to toe. Mixing casual with timeless pieces makes for a laid back, ultra cool vibe with Muchachomalo right at the center. Check it out.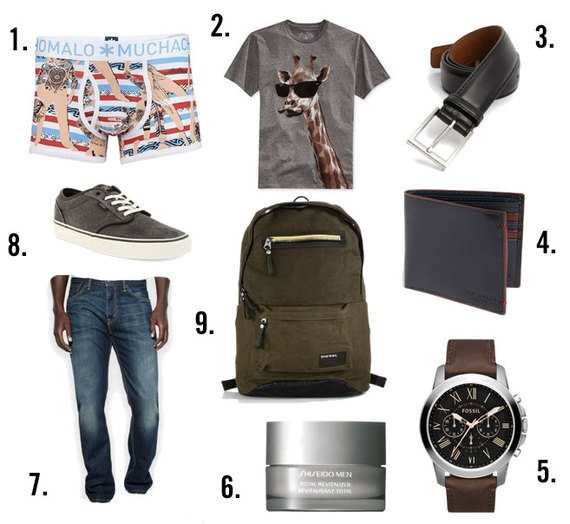 1. Muchachomalo, Trunk Print: This print is so fresh, we couldn't resist it for the summer months
2. Social Republic, Hipster Giraffe T-Shirt: A cheeky graphic tee to keep things playful
3. Fossil, 'Grant' Round Chronograph Leather Strap Watch: Earthy and clean
4. Diesel, Mix Traction Clubber Backpack: You'll never want to leave the house without it
For the rest of the suggestions on the list, head on over to The Underwear Expert.