We may have suggested green underwear to celebrate the blossoming of spring, but now the heat of summer is upon us and we suggest finding anyway possible to keep cool. Blue underwear may not have any actual cooling effect on the body, but it tends to conjure up memories of cool water, ice, or maybe even a cool gust of wind.
Plenty of the hottest underwear brands offer solid blue options, and we teamed up with Lewis & Marshall photography to feature these cool blue hues and two red hot models. Check out a sample of the photo shoot below and let us know your favorite styles and why. Then check out all the photos from the blue underwear shoot over at The Underwear Expert.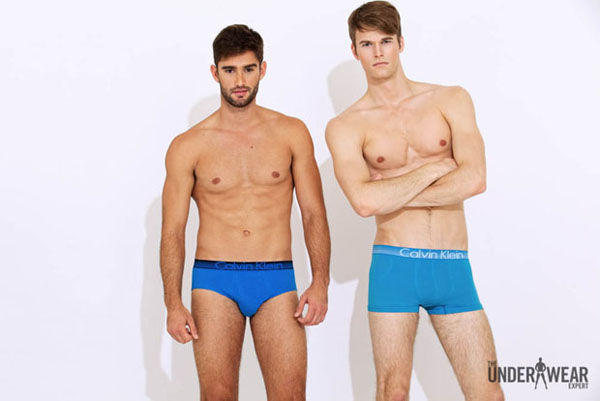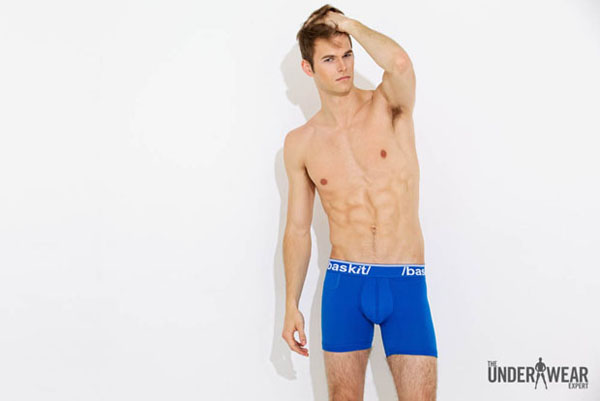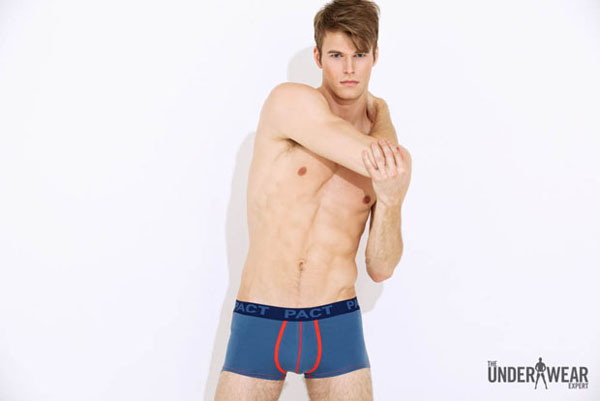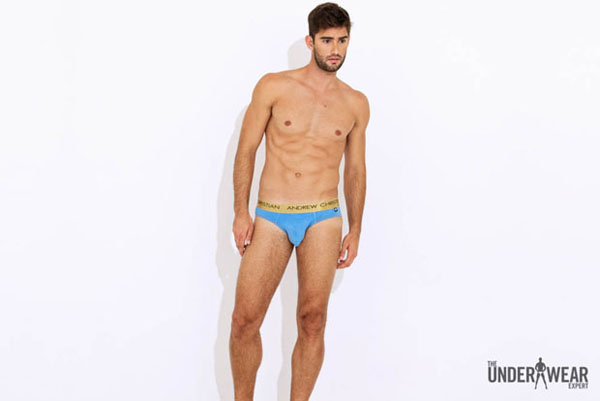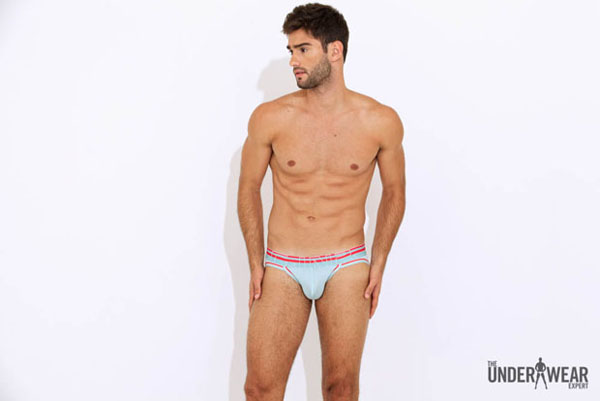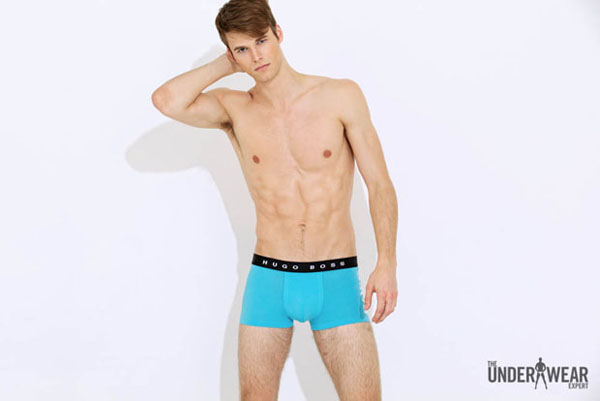 Calvin Klein Underwear Blue Heron Concept Micro Trunk ($30.95)
Calvin Klein Underwear Open Sky Concept Micro Hip Brief ($26)
Baskit Blue Billy Boy Boxer Brief ($30)
Pact Blue Good Work Brief ($22)
Andrew Christian Cool Blue Almost Naked Infinity Brief ($23)
C-IN2 Clearwater Teal Zen Slider Brief ($26)
Hugo Boss Aqua Innovation 1 Boxer BM ($25)
Visit The Underwear Expert for more underwear trends, new releases, and more.
Photo Credit: Lewis & Marshall Photography
Models: Jamison Murphy, Ricardo Baldin of Major Model Management