Last week The Underwear Expert team headed over to sunny Las Vegas, Nevada to hit up one of the biggest underwear events of the year: Magic Market Week. Over forty brands came out for the trade show to catch up, talk style, and show us a sneak peak of their new collections. Here's how it went down.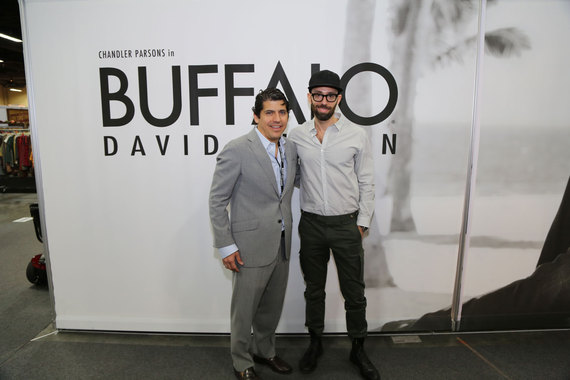 Day one: Cocksox has some new looks in store, including a new approach to their logo. It's no wonder why Australian-based teamm8 is so successful, after meeting the energetic, fun, and dedicated guys behind the brand. 2(x)ist is expanding their brand to outwear, and Jack Adams is relocating to Oregon where they'll be focused on creating athletic underwear.
Day two: We chatted with up and coming brand, Steele, about men's swimwear and tanks. New York based Ken Wroy's new collection, Brazil Fever, is definitely something to be amped about -- so keep your eyes peeled. Great projects are in store for Happy Socks, Puma, and Bread & Boxers in the upcoming months. The day ended with fellow underwear enthusiast blog, Underwear Nation -- much deserved, if we do say so ourselves!
Day three: Luxurious brand Derek Rose makes both underwear and loungewear, and we were able to preview their growing line before heading over to Ginch Gonch to hear what they had in store for the future. Freedom Reigns has some very eye-catching models in store for their upcoming campaign, and they had everyone's attention.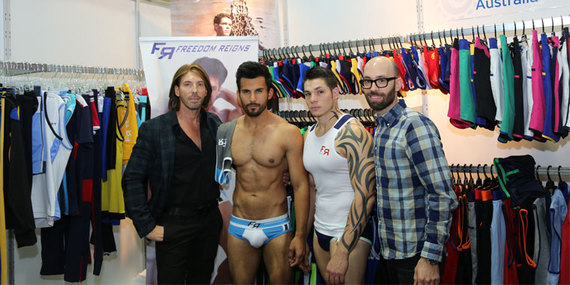 For more recaps, photos, and information on Magic Market Week, head over to The Underwear Expert.