Are you bored of your boxers? Basic white briefs getting you down? American brand Bodyaware specializes in creating bold and sexy designs for all your needs, and they're sure to keep you on your toes. With the latest in silk, lace, rubber and more, Bodyaware keeps their styles fresh and innovative. Over at The Underwear Expert, we've put together a day by day roundup of looks for the week. Check it out.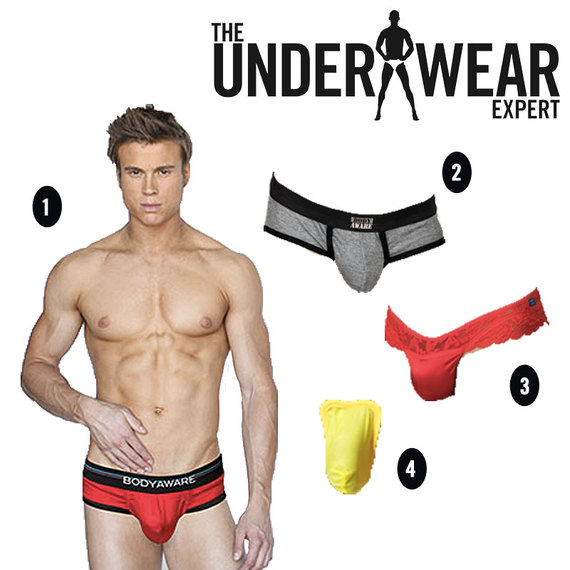 1. Monday, Silk Brief
Incredibly luxurious, this silk brief is made from 95 percent pure silk and five percent spandex for just the right amount of flexibility. Go for it in red to really amp up the sex appeal.
2. Wednesday, Basically Amazing Ribbed Jock
Ultra soft, this barely-there design will become your go-to jock for every day wear. The Enhancing U-Shaped Inner Pouch gives you a boost where it matters, and the style is extremely flattering.
3. Thursday, The Strapping Silk Brief
Silky satin framed with see-through lace. This luxury brief comes with a contoured pouch and is ideal for those extra special nights.
4. Friday, Onion Skin J-String
Probably the boldest style we have seen to date. The Bodyaware J-String is exceptionally unique and virtually weightless, shaped to fit you perfectly. It features a contoured pouch, and an anatomically correct frame that rests in between your cheeks; and, it can be worn as swimwear or underwear.
For the rest of the week, head on over to The Underwear Expert.