There's truly nothing like a good sporting event to bring the right combination of good friends, food and drinks together. Oh yeah -- and underwear! With the World Cup coming up this summer, we over at The Underwear Expert decided to round up some of our favorite competitor-colored designs, so you can support your top teams in style come June. This week we're presenting Groups A-D. Check out some of our picks below.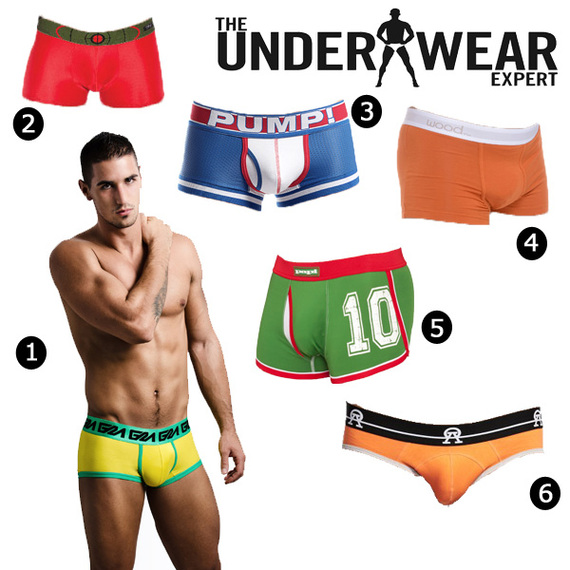 1. Brazil, Garcon Model Brazil Trunk: Ultra-soft, breathable, and moisture wicking.
2. Cameroon, Gregg Homme Target Trunk: A classic fit, made from 76% polyamide and 24% spandex.
3. Costa Rica, Pump! Touchdown Boxer Ice: For mesh lovers.
4. Ivory Coast, Wood Orange Trunk: Closed front, non-binding, super comfortable.
5. Mexico, Papi Hispanic Heritage 2013 Brazilian Trunk: Mid-rise and sexy, with a soft elastic waistband for extra comfort.
6. Netherlands, Alpha + Omega Orbital Brief: Stylish, double layered front pouch for extra support.
For the rest of the teams, head on over to The Underwear Expert.