Andrew Christian's videos are always a hit and, at this point, something to always look forward to. The boys in the videos are becoming hits, too. I spoke with one of the newest additions to the Andrew Christian family about his dream to be an Andrew Christian model and why he won't do full-frontal nudity.
After watching the "Jockstrap Cowboy" video, I have to ask: I heard you were fine with nudity, but not frontal nudity. What's that about?
Everyone has a butt. I don't think there's anything vulgar about it. Rear nudity I don't really consider nudity, so that's why I'm comfortable showing that. Certain aspects, of course -- nothing vulgar, always artistic -- you know, I'm not looking to do porn. Frontal nudity is just a personal choice with all of this, you know?
* * * * *
For the full interview with Colby Melvin, head over to The Underwear Expert.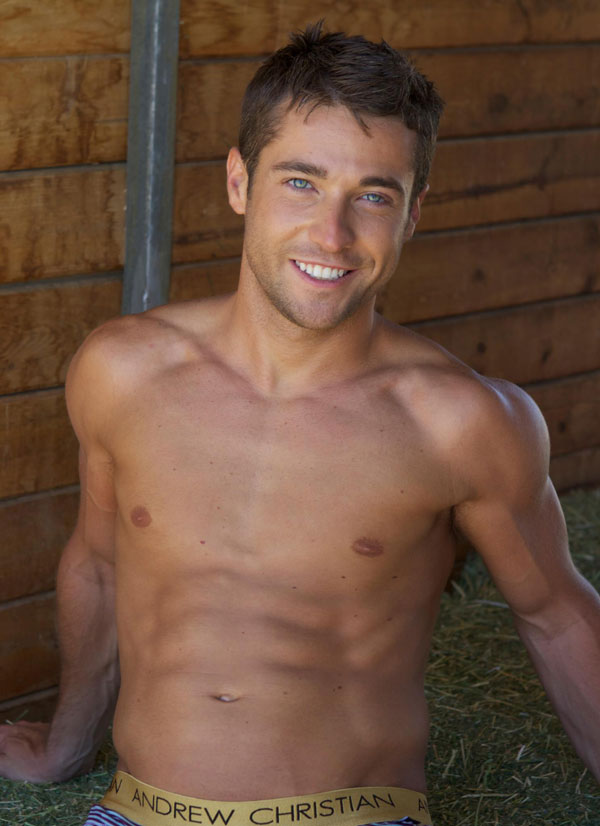 The Underwear Expert is the new men's underwear resource, covering 200-plus men's underwear brands. Be the first to know about new underwear styles and trends, product reviews, celebrity underwear news, and the hottest underwear model photos and videos. The Underwear Expert is your new underwear stylist and more. Also available on Twitter and Facebook.