Happy May flowers! You know what that means -- pastels for spring. Specifically, yellows. Specifically, we've got our eye on your underwear drawer. Over at The Underwear Expert, we can't let you go into the warmth of the season with old, drab underwear in good conscience. So we decided to pull some of our favorite, bright, cheerful, and yellow underwear to present to you. Check it out.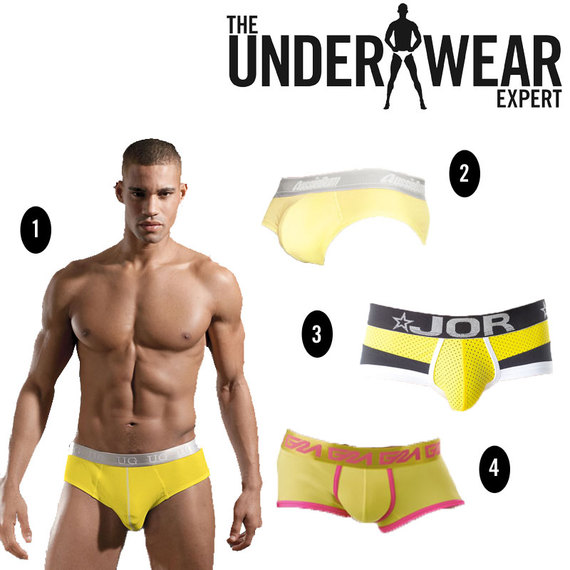 1. Undergear, Basix Brief
Go back to basics -- but do it better. This brief ($16) from Undergear is super soft, super smooth, and will keep you comfortable all day long. It also features contrast seaming and a contour pouch.
2. aussieBum, WJ Pro Pastel Brief
Made using the Wonderjock "Pouch Enhancing Technology," this brief ($19.33) is designed to lift and maximize. You'll have superior support all day long, plus the pastel color is ideal.
3. Jor, Athletic Black Brief
This brief ($21.90) by Jor is made out of a super smooth blend of 94% nylon and 6% spandex for ultimate comfort and the right amount of breathability. It features the Jor logo boldly printed on the waistband.
4. Garcon Model, Espanola Trunk
The Espanola Trunk ($32) by Garcon Model is tagless and designed to keep you cool and dry all day long. Made out of premium 82% nylon and 18% elastane, it's sure to give your body the most flattering fit.
For more suggestions, head over to The Underwear Expert.