As you may have guessed, we're a little obsessed with all things underwear at The Underwear Expert (the name is a hint). So when our pals Garcon Model conducted an online survey questioning 1,000 men about their skivvies, compiled their findings into a fun infographic, and passed the info along to us, we were thrilled.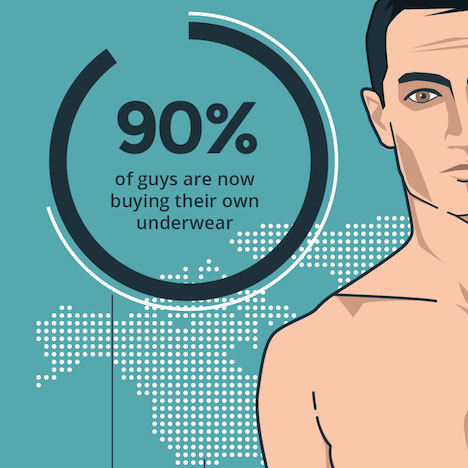 Here are some of our favorite facts, courtesy of Garcon Model:
10 percent of men own between 50-500 pairs of underwear
70 percent of men say their undies make them feel good about themselves
41 percent of men prefer briefs
Over 50 percent of men spend more than $80 on underwear a year
Want more? For the full story, you can head on over to The Underwear Expert.