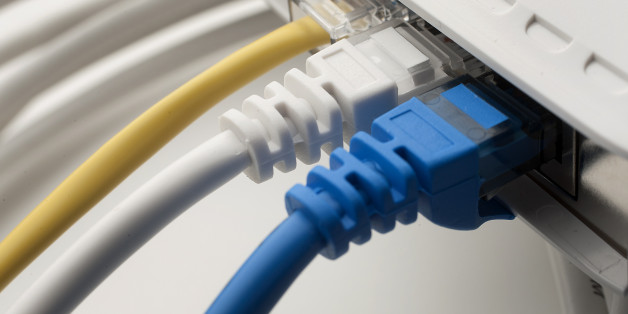 Okay class, gather 'round. Anyone out there know what the draft 802.11ac protocol is?
Hint: It's not a secret CIA plot to take over the Earth, and it's not the focus of a new James Bond film.
What it is, however, is a fairly new high-speed technology that is quickly taking over the networking community, and can be found in many of the new routers, and other network devices, that have hit store shelves in the past few months.
We managed to get out hands on several of these devices, and have been playing with them for the past month.
From D-Link, we have the new Wireless AC1750 Dual-Band Gigabit Cloud Router ($169.99). We also have three items from Linksys, including the AC1200 SMART Wi-Fi Wireless Router ($169.99), the Wireless AC Wi-Fi 5 GHz Universal Connector Bridge ($149) and the Mini Wi-Fi Wireless Dual-Band USB Adapter ($59.99).
Now, for those of you that are still pondering the 802.11 ac protocol, here's a short (and edited) explanation from Wikipedia:
"IEEE 802.11ac is a wireless computer networking standard (which is marketed under the brand name Wi-Fi) providing high-throughput wireless local area networks (WLANs) on the 5 GHz band] The standard was developed from 2011 through 2013, with final 802.11 Working Group approval and publication scheduled for early 2014. This specification has expected multi-station WLAN throughput of at least 1 gigabit per second and a single link throughput of at least 500 megabits per second (500 Mbit/s)."
Simply put, 802.11ac is faster and more reliable than 802.11n, or any of the previous standards.
There is one big drawback though: 802.11ac has a shorter range than its predecessors, because it only operates in the 5 GHz range, but this is negligible and probably won't affect the typical home network or SOHO network. The advantage of operating at 5 GHz is that it virtually eliminates interference from other wireless devices and microwave ovens. Older Wi-Fi routers operated in the 2.4 GHz range, which is shared by many of these devices, although we've seen a lot of dual-band routers/modems that switch from 2.4 GHz to 5 GHz.
Of course, for true 802.11ac connectivity, the computer, or other device you're using, needs to be able to connect to the higher speed devices. For that, you'll need to install a new 802.11ac Wi-Fi card or use an USB adapter or other device to communicate with these routers, etc.
The D-Link cloud router delivers the best of both worlds -- 802.11 ac connectivity and dual-band capabilities, depending on the wireless device you're using on your network. Also, you can access files remotely on any Apple or Android device using D-Link's "mydlink" SharePort app. Simply plug an USB drive into the USB port on the router, and everything that's stored on that drive is accessible anywhere, at any time. And, being a 802.11ac router, it can stream video and audio files, and deliver network access at speeds up to 1,300 megabits per second.
This app can also be used to set up your router remotely.
Other features include:
AC SmartBeam, which locates and focuses bandwidth to your devices by automatically switching between 5 GHz and 2.4 GHz.
Gigabit Ethernet, which delivers data 10-times faster than traditional Fast Ethernet using Ethernet cables.


USB 3.0.
It works with existing and future Wi-Fi devices.
WPS connectivity, which means you can connect any WPS-enabled devices with the push of a button.
Easy setup without a CD, using either the D-Link mobile apps (via the cloud) or your computer.
IPV6 security and parental controls.
The Linksys AC1200 is also a dual-band router that switches between 5 GHz and 2.4 GHz, It basically has all of the features of the D-Link router, including access to files using mobile apps and home cloud technology. So, what makes it different?
It will connect to all NFC-enabled devices -- such as a Samsung Galaxy S4 -- using a SimpleTap card. Just tap the card with the NFC device, and you're connected.
Linksys has simplified the setup process to a few steps without an installation CD using SMART Wi-Fi software.
You get increased range with the company's SpeedBoost antenna technology.
Further extend the range of your network using the Linksys Wireless-AC Wi-Fi 5 GHz Universal Connector Bridge, which boasts four Ether net ports and is backwards compatible with 802.11a and n routers. This will allow you to connect any device to your network that doesn't have Wi-Fi compatibility built in, such as DVD players, so-called smart TVs, music servers ad others.
Top this all off with the Mini Wi-Fi Wireless AC583 Dual-Band USB Adapter, and your network is complete. While it's designed to upgrade your computer to 802.11ac compatibility, it is backwards compatible to work with older routers, and is designed to work with routers manufactured by other companies.
More information on any of these Wi-Fi devices can be found at www.dlink.com or www.store.linksys.com.
Attention Facebook users: Check out Michael Berman's Jocgeek fan page at www.facebook.com/jocgeek, or follow him on Twitter @jocgeek. You can also contact him via email at jocgeek@earthlink.net or through his website at www.jocgeek.com.