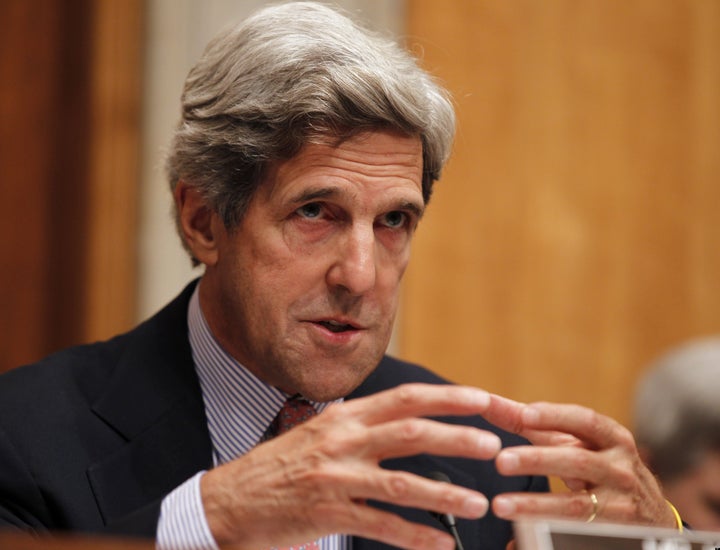 Today, a rare thing happened in the United States Senate. A major bill was unveiled aiming to invest in America's infrastructure. It has bipartisan sponsors -- Senator John Kerry (D-MA) and Senator Kay Bailey Hutchison (R-TX). Tom Donohue (President and CEO of the US Chamber of Commerce) and Richard Trumka (President of the AFL-CIO) stood up at the press conference to endorse it. The bill would create an American Infrastructure Bank.
This American Infrastructure Financing Authority would invest in projects of regional and national significance across a number of sectors from transportation to water to energy.
Importantly, it's not just an infrastructure bank for big cities. Although the metropolitan regions throughout the country will clearly benefit. It will invest instead on America's strength as a nation -- the same way our competitors in China and Germany do.
The investments from the American Bank will be felt in rural communities which are fast becoming not only our clean energy heartland but also an exporting force in their own right as food prices rise throughout the world. Similarly, our farmlands and once abandoned manufacturing centers will benefit from infrastructure investments from the Kerry Bank as they resurge as innovative regional clusters from upstate New York to the Rust Belt.
Another reason why the Kerry Bank enjoys broad based support is that it will meet our investment needs by leveraging private capital to fuel projects that American workers build. Here, rather than outlaying the enormous sums needed to rebuild this country, the American Bank will use its money like honey to attract private investment, what are called public-private-partnerships.
Moreover, Senator Kerry's Bank is modeled off the US Export-Import Bank, which invests in public-private-partnerships abroad. The Export-Import Bank has helped lay fiber optic cables around the world and driven the East Asian Miracle. It's time to do this for ourselves again. What's more, the Export-Import Bank has been around for over 75 years -- it's a solid model with a long track-record.
We will hopefully see President Obama endorse the American Infrastructure Bank. In important ways, it resembles the Infrastructure Bank that he forcefully proposed in Janesville, Wisconsin on the campaign trail which I recently described in my book: Obama's Bank: Financing a Durable New Deal. It certainly is based upon the same public-private-partnership approach to our economy that has become the cornerstone of his Presidency. However, Senator Kerry's Bank also innovates on Obama's approach and makes clear how such an Infrastructure Bank can work in practice.