In his State of the Union Address, President Obama embraced public-private partnerships. This was treated as a departure. However, no president to-date has embraced partnerships as whole heartedly as Obama has.
In fact, the chalkboard of the widely circulated picture of Obama teaching class at the University of Chicago explains the approach. On the board then-Professor Obama explains how relationships built on mutual self-interest glue together corporations, banks, utilities, etc. Corporations, for instance, profit from the relationship.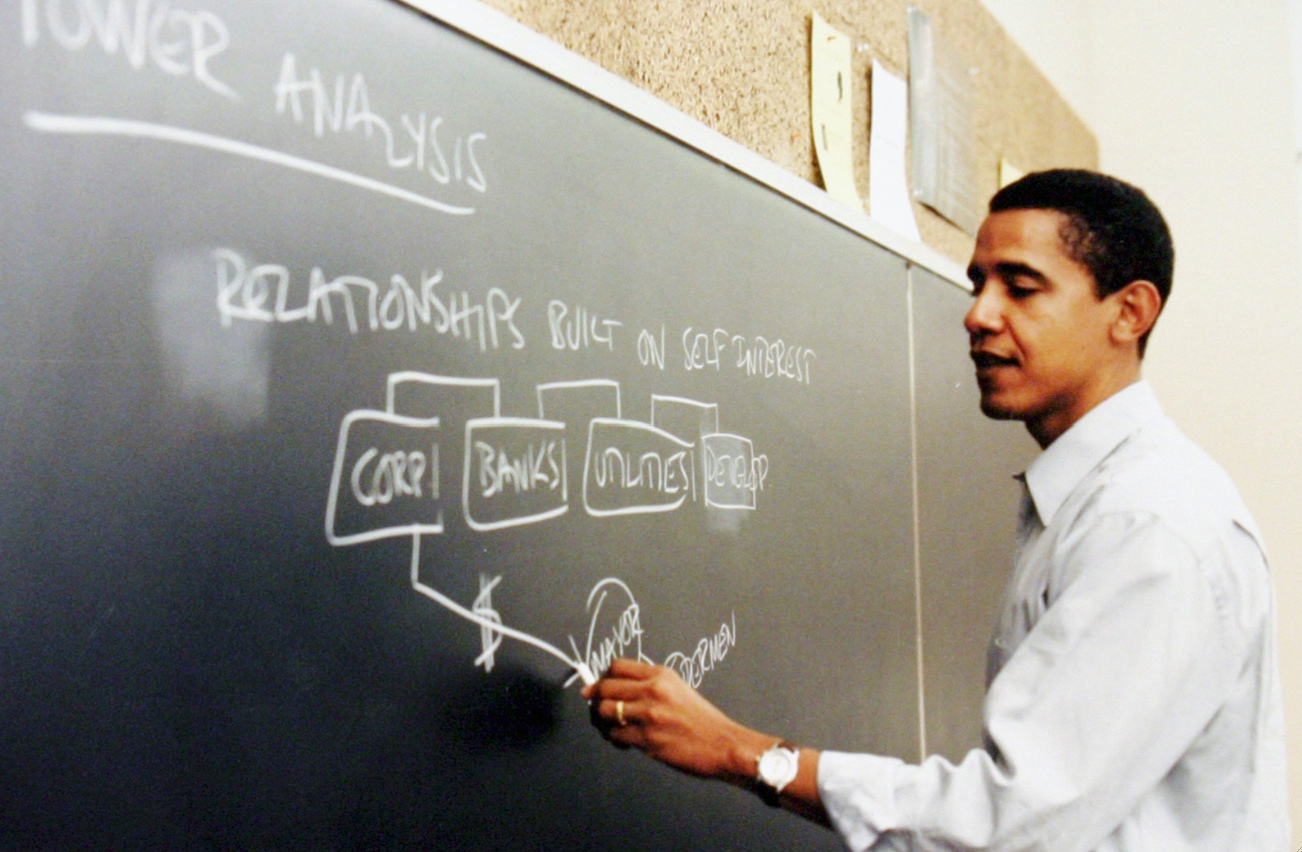 Perhaps the most ambitious example of an Obama public-private partnership is the National Export Initiative.
It aims to double US exports within five years, delivering two million American jobs. The Initiative brings together wide-ranging federal agencies to advance the partnership initiative including the Departments of Agriculture, Commerce, Labor, State and Treasury. The Office of Management and Budget, the office of the US Trade Representative, the Assistant to the President for Economic Policy, the Director of the National Economic Council, the National Security Advisor, etc. Together, they leverage the federal government's ability to work across agencies, with state and local governments, to team up with the private sector to advance the public interest.
A few additional partnerships include: The First Lady's Healthy Food Financing Initiative, the Partnership for Sustainable Communities, the Administrative Conference of the United States ("a public-private designed to make government work better."), etc.
When the President praised then-NY Governor Patterson on appointing Senator Kirsten Gillibrand, he highlighted how "she worked to strengthen public and private partnerships to invest in infrastructure and New York's economy."
Many partnerships cost little and leverage private investment a great deal. In fact, many are created without legislation, instead through Executive Orders and other means. They are widely supported by Republicans and Democrats, even Tea Partiers.
We will hear more about these partnerships as public officials whittle down programs looking for value for the money.