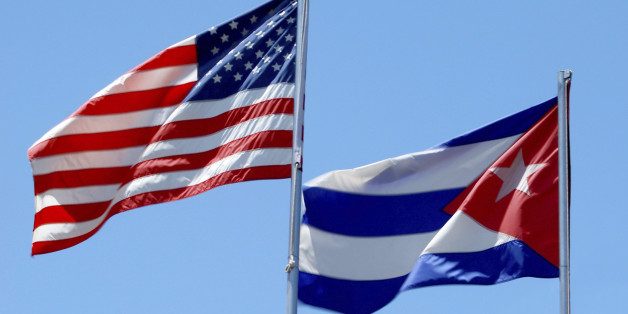 I've wanted to re-establish diplomatic relations between the U.S. and Cuba since I was 10 years old. (But I'm glad that President Obama is beating me to it.)
My interest in Cuba began in elementary school when, between vocabulary lessons, my Spanish teacher would speak about her upbringing in Havana with colorful anecdotes and rhetorical mystique. I craved to learn more about her homeland, a nation only 90 miles off Florida's coast yet at my age so far away from my realm of political comprehension. Also around this time, the international custody battle over a Cuban boy my age named Elián González stirred a raucous national debate, an incident that made clear to me that Cuba is a country that arouses deep-seated passion in the American political psyche.
However, like many other millennials, I was confused: How could a nation that had been depicted as a vestige of the Cold War still evoke such vehement reactions in contemporary times? After all, I was born into a generation that grew up after the fall of the Berlin Wall and usually heard the term "communism" described in the past tense. For all intents and purposes, Cuba sounded like a chapter in a history book.
As I grew older, I researched U.S.-Cuba relations in greater depth and was enthralled by the drama of the rapport between our countries. I grew impassioned to revamp official dialogue between our nations; it became my ambition and my "mission" to bring Cuba out of the history books and start writing a new chapter. I embarked on an academic path to prepare myself for what I aspire to be a future ambassadorship to Havana. Cuban-studies expert Julia Sweig recently diagnosed me in retrospect: I had caught "the Cuba bug."
Part of my academic journey involved traveling to the island on multiple occasions and writing an undergraduate senior thesis on U.S.-Cuba relations. As a twenty-something-year-old, I was interested in studying and contrasting my Cuban contemporaries' experience of growing up in the 21st century. Ultimately, I found that the Cuban version of the "millennial generation" has been at the helm of significant change, both economically and politically.
Economically, the reforms under Raul Castro have opened unprecedented opportunities in the past few years for private entrepreneurship in Cuba, albeit still limited in scope and gradual in pace. Young Cubans are running startups that range from agricultural cooperatives to community-sourced barbershops. Politically, younger Cubans have begun to find their voices online, as a small but burgeoning community of Internet bloggers has gained international recognition for its expansion of civil society and advocacy for human rights. Significantly, the bulk of Cuban bloggers have not pushed for an overhaul of Cuba's socialist framework, but rather for reform of the current bureaucratic system. In many ways, the Cuban "millennials" parallel their American counterparts by embracing entrepreneurship and by using digital media for political expression.
Going forward, it will be important for millennials on both sides of the 90 mile-divide to become educated and involved in the discussion of U.S.-Cuba relations. After all, it is this generation that will inherit the legacy of our countries' imminent rapprochement. If my own findings are any indication, Cuban and American millennials may have more in common than our predecessors have led us to believe.
Despite my optimism, I recognize the challenges ahead. In his December 17 speech, President Obama borrowed a common Cuban saying for daily life: "No es fácil" -- It's not easy. The phrase certainly applies to working out the kinks of the relationship between the U.S. and Cuba. This is especially the case for an American generation that has grown up learning about Cuba in lofty -- and often ideological -- terms.
My Cuban tour guide, Nelson, presented me with a challenge during my last trip. He said the longer you are in Cuba, the harder it is to articulate the situation in the country: "If you spend one day in Cuba, you can write a book. Spend one week in Cuba, and you can write only a chapter. Spend one month -- all you can manage are a few sentences. More than a year? You won't even get a word written on the page." I've accepted Nelson's challenge. So far, I've managed to pen a thesis on Cuba; I've worked on a HuffPost op-ed series on Cuba; and hopefully, one day, I'll be writing an essay for a job application to the U.S. Embassy in Havana.
This post is part of a Huffington Post blog series called "90 Miles: Rethinking the Future of U.S.-Cuba Relations." The series puts the spotlight on the emerging relations between two long-standing Western Hemisphere foes and will feature pre-eminent thought leaders from the public and private sectors, academia, the NGO community, and prominent observers from both countries. Read all the other posts in the series here.
If you'd like to contribute your own blog on this topic, send a 500-850-word post to impactblogs@huffingtonpost.com (subject line: "90 Miles").