In case you were wondering, the best things in life are free. Free things fill us with gratitude, inspire the wonder of infinite possibility, and make us feel cared for and appreciated. So why do we so often feel like we don't have enough? Have you ever felt like Dave Chapelle in the movie Half Baked when he is on his $8 date with Mary Jane? The scene from the film humorously shows a life lived out of fear of lack, budgeting from a place of Darwinistic thinking that leads Dave Chapelle's character to steal from a homeless man in order to compensate for an expensive taxi ride and extend his romantic encounter just a little longer. Rather than living our lives in squinty-eyed fear and distrust of others, we can choose to live gratefully and share whatever we have -- and expect others to do the same.
The term "freemium" is used mostly in the digital marketplace referring to when a product or service is provided free of charge, but a premium is added on for access to special features. The explosion of mobile technology has made free stuff more common place in our lives -- angry birds doesn't cost anything to play, but you need an iPhone first. Skype allows you to talk with anyone on our planet with the same software for free, but, again, you need the hardware first.
Generally, the two most important elements in day-to-day life for most urban Americans are transportation and telecommunication. Not surprisingly then, the two things that we are programmed to become most personally attached to are our cars and phones. Today, we lock our phones just like we lock our cars. Fingerprint swipes on new smartphones are akin to "The Club" for cars. What can make us more open to share what we have rather than keep it to ourselves? There is a phenomenon occurring that is making transportation and telecommunication free for all and two companies are helping to make it happen: Side-car and Freedom Pop.
We all know that ride-sharing companies are turning us into a more compassionate, connected society. Adding friendly, social engagement as a part of transportation is transforming our cities for the better. While many people know about the disruptive services provided by Uber and Lyft, there is another lesser known company that is more experimental in its approach to free services: Side-car.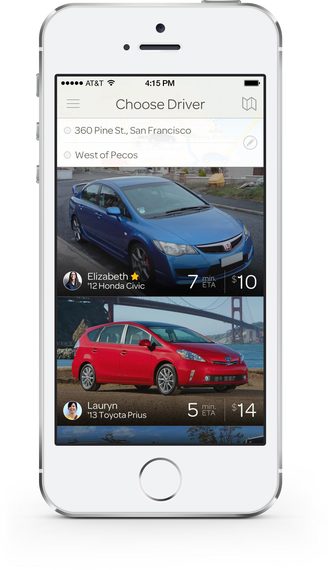 Founded by Sunil Paul, who owns the only U.S. patent for accepting transportation requests through a digital device, Side-car was one of the earliest ride-sharing companies out of the gates and started on donations. Now, after enough growth in the field, Side-car works on a community marketplace model.
The community model allows for the driver to set their price and for the rider to respond based on price, driver, and amenities. Hypothetically, a driver could choose to offer a ride for $0 and still pick up riders who will give a tip based on the experience they deliver. This easily blossoms into an ecosystem constructed on free thought, free activity, and big rewards for those who curate an excellent experience for the participant.
And speaking of participation, we all know that participation is way better with the freedom of choice. Customization and diversity are principles embedded into the social DNA of the upcoming generation. So why is it that communication technology, the chief means by which this generation engages with one another today, is so devoid of free-choice? Freedom Pop, a web company that gives users a free alternative to the not-so-free major telecom companies, is changing that. Once you put down a returnable deposit of $99, they send you a device to operate and provide you with half a gig of free data until you don't want it anymore. Moreover, the company recently received access to support iPhone 4s and 5s in addition to Droids and Galaxies with totally free texting and talk up to 500 combined messages and 200 minutes per month. If you use more than that, they offer unlimited plans for $11 a month or $110 for two years. Having an account also allows you to share your data with friends or borrow some for yourself in case the need arises.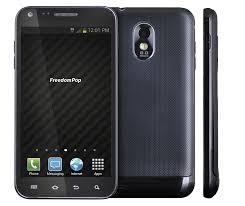 In an interview on "This Week in Startups", CEO Stephen Sokols explained that the chief purpose of Freedom Pop is not really to make money, but to disrupt and innovation communication technology and empower the user, "We want to make sure everyone has access to free internet. We have a tag-line, 'Internet is a right, not a privilege.' We enable a business model to support that mission." These freemium models are the future of innovation and collective good. In both the cases of Side-car and Freedom Pop, their activity is benefitting the collective whole by lowering overheads and margins in the fields of transportation and telecommunication for everyone across the board.
The hawkish mantra, "Freedom isn't free" is less and less true with each innovation of grace. To enlist in a lifestyle of service and sharing through these types of companies makes life far cheaper and way more vibrant. Rather than fearing lack and stealing from homeless people, we can connect, collaborate, and contribute to the greater good. I just got my free iPhone from Uber in the mail. I'm signed up to ride-share with Side-Car and Lyft, and soon will have a totally free talk, text, and data plan through Freedom Pop with Google Voice as a backup. This is the world I want to live in.
Don't you?