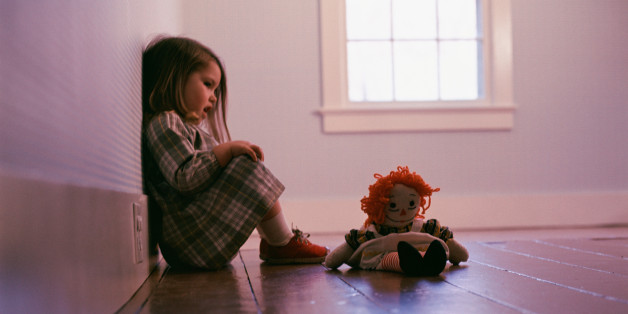 Those of us who work and volunteer with children in the foster care system know only too well how domestic violence and sexual abuse can shatter a family and destroy the foundations of a child's life.
Children who are exposed to domestic violence are in danger. They are more likely to be abused themselves. Many of them are removed from their homes and end up in foster care. But that's not all.
Children who have been abused or who have witnessed abuse often grow up with emotional and behavioral problems: aggression, hostility, disobedience and depression. They may have trouble forming relationships, and many demonstrate symptoms of having experienced trauma.1
We also know that children who grow up in abusive homes can become healthy adults. They need positive role models, therapy and support.2 Fortunately, there are systems and programs in place to help these children. Some are funded through the Violence Against Women Act (VAWA).
This bipartisan act, first passed in 1994, provides funding for emergency shelters, counseling, rape crisis centers and legal services for victims of domestic violence, sexual assault and stalking. Two subsequent reauthorizations -- in 2000 and 2005 -- passed with unanimous votes in the Senate. The act expired last fall, but Congress has continued to fund the programs.
One of the programs funded by VAWA is CASA for Children. Juvenile court judges assign CASA volunteers to work one-on-one within the child welfare system to secure services for young victims of abuse and neglect. The CASA volunteer also provides stability and structure that can help the youth begin to heal from trauma.
This week, the Senate passed the reauthorization of VAWA (S. 1925) known as the Leahy-Crapo bill, with support from both Republicans and Democrats. If it the bill passes the House and is signed into law, VAWA would now offer additional protections for more victims: Native American women, immigrant women and sexual minorities. Yet it actually decreases the total amount of federal funding by 20%.3
The services and protections offered by VAWA are sound. As Senator Patty Murray (D-Washington) recently stated on the Senate floor, the act has made it possible for more victims to come forward and receive the support and care they need to move out of dangerous situations.
Senator Mike Crapo (R-Idaho), one of the bill's original co-sponsors, says, "I have been a strong supporter of prevention and elimination of domestic abuse since coming to Congress and intend to continue to fight to keep these funds intact for women and children."4
Like Senators Murray and Crapo, I believe the reauthorization of VAWA and the services it provides is vital to the health of our nation's youth. These children are our nation's future. It would be a strong statement of support for these and other victims of violence if leaders in the House—on both sides of the aisle—followed the Senate's lead and reauthorized VAWA.
----
1Child Welfare Information Gateway, Child Protection in Families Experiencing Domestic Abuse, Office on Child Abuse and Neglect, Califer Associates, Bragg, H. Lien. 2003. http://www.childwelfare.gov/pubs/usermanuals/domesticviolence/domesticviolenceb.cfm (accessed 4/23/2012)
2Domestic Violence and the Child Welfare System, Bulletins for Professionals, Child Welfare Information Gateway, published 2009, http://www.childwelfare.gov/pubs/factsheets/domesticviolence.cfm (accessed 4/20/2012)
3National Task Force to End Sexual and Domestic Violence Against Women, 4vawa.org/pages/s1925-is-the-real-vawa (accessed 4/18/2012)
4Crapo, Leahy Propose Bill to Reauthorize Landmark Violence Against Women Act, November 2011, News Release, http://www.crapo.senate.gov/media/newsreleases/release_full.cfm?id=334999 (accessed 4/18/2012)