Walking through a city, a beautiful city, is one of the great pleasures in life. Beautiful cities, like all great works of art, aspire to the state of music.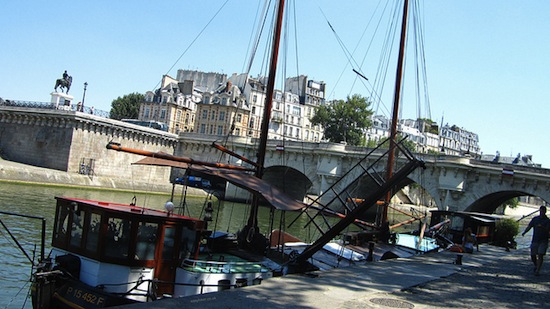 Themes -- markets, gardens or rivers -- are forever reprised and varied, the contrast between broad vistas across town squares or wide boulevards and narrow "medieval" lanes creates a dramatic tension while figures and little flourishes of odd encounters and eccentricities ensure that there is always a surprising little twist around the corner.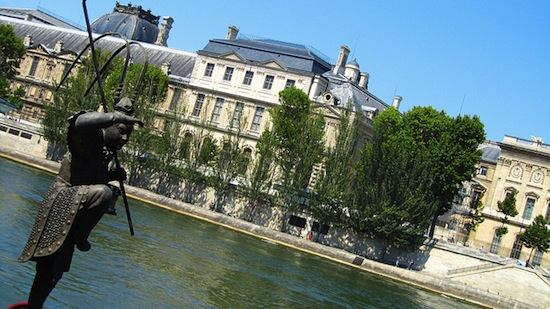 At the very basic, this is interplay between order and variation. Too much order, and you get mind-numbing regularity, like in some parts of London where you have rows upon rows of terraced, near-identical residential homes. (Oom-pah, oom-pah: the equivalent of a German-style military march.)
Too little order, and instead of a harmonious balance where every part complements and enriches the whole, you get a snarling confrontation of disparate elements, say: a neo-classical town hall and a Gothic-style church separated by telegraph poles and a supermarket parking lot.
This is no longer music, but noise. Dissonance. Cacophony.
And just like music, cities need a basic structure, too, a rhythmic foundation to hold on to and to prevent the flurry of individual motives and figures from descending into anarchy.
In midtown Manhattan, this structure is provided by the breathtaking brashness of modernity, in central London by the self-aware grandeur of Empire.
In Paris, this role is played by the bourgeois playfulness of the Belle Époque: the frivolous architectural ornaments, the receding aluminum roofs, the merry dance of the iron railings along the house fronts of the grand boulevards.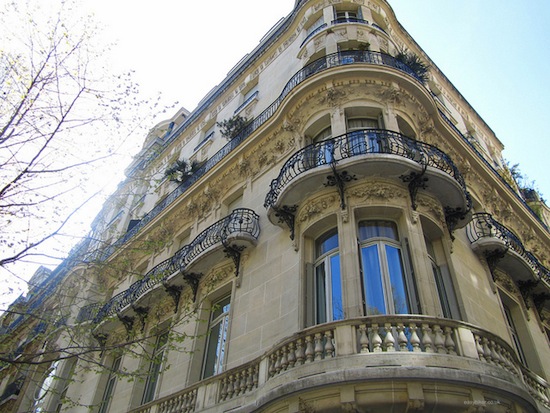 So, how can you best develop a feel for this "music" of Paris? Not with a guidebook in hand, that much is for sure (and I am speaking as the author of one).
Two suggestions: The first for an "ordinary" day: if your hotel or holiday apartment happens to be located outside the immediate city centre (comprising the arrondissements 1 through to 4), spurn the Metro at least for one morning and walk to town instead.
Paris is smaller than you may think. Even from the outskirts of the city, this should not take you longer than an hour and a half, probably less, and you will see things that you would otherwise not have discovered.
If you stay in the city centre, pick one of the more outlying sites and simply walk there. I would recommend Montmartre or the Eiffel Tower, simply because they always stay in sight, and there is no map-reading you have to do that could distract you from enjoying your little adventure.
For a beautiful sunny day, however, I would advise something else: a stroll down the Seine (from Notre Dame Cathedral in direction of the Place de la Concorde) or the Canal St Martin (starting near the Metro station Republique).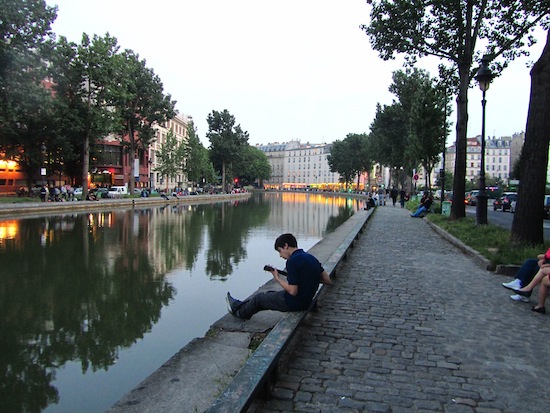 If you are really up for it, you may even combine the two, doing one in the morning and the other in the afternoon, separated by a leisurely lunch in a bistro near the Canal or on one of the floating restaurants that moor in the shadow of the Cathedral. That would allow you to compare the two treatments of the Paris-and-water theme, once done as a modest piece of chamber music and once on a grand operatic scale.
There is simply no better way of spending a day in Paris -- and of familiarizing yourself with the themes and motives of this wonderful and unique city.
For more views of Paris from unfamiliar angles, see Paris Movie Walks.