Cities that want to attract visitors on today's ultra-competitive travel market must make it easy for the global travellers to reach them -- which means that excellent road and rail connections are an absolutely vital condition.
But sometimes, there's too much of a good thing. Take Utrecht as an example. Its undeniable charms -- the Old Town matches Amsterdam's in beauty, if not in size -- attracts mainly day trippers who come in the morning, on fast trains from Amsterdam (a 30-minute trip) or from Rotterdam (40 minutes) and leave again in the evening, taking most of their spending money back with them elsewhere.
This has for long been a major headache for the Utrecht Tourism Board -- which, in its attempt to make tourists stay longer and specifically overnight, has come up with a range of ideas.

One of its best inventions is Trajectum Lumen, a trail of light installations that illuminates the town's 2000 year history. Trajectum is the Roman name for the military settlement that provided the core of the original Old Town.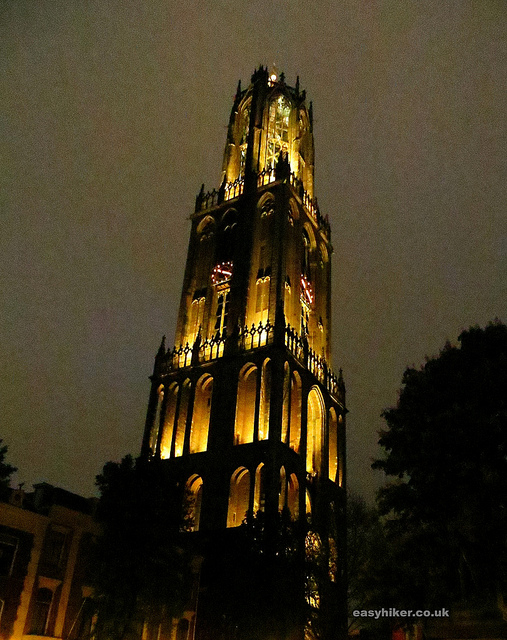 This city tour can obviously only be taken after dark and allows the visitor to see the familiar sites of the city in a new light (this is the Oude Gracht)...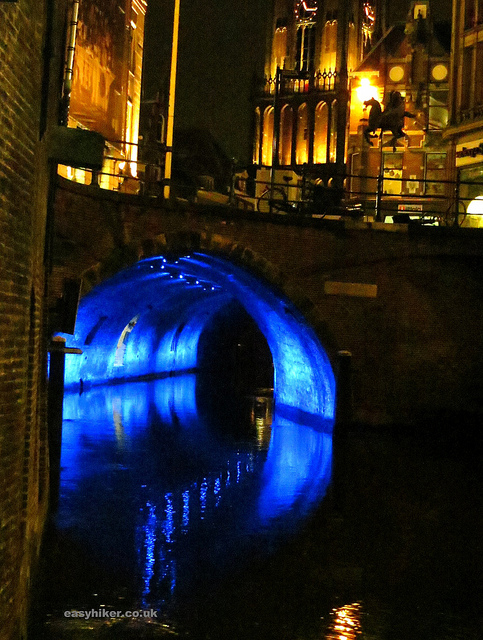 ... while also drawing attention to elements of the townscape that may otherwise have gone unnoticed.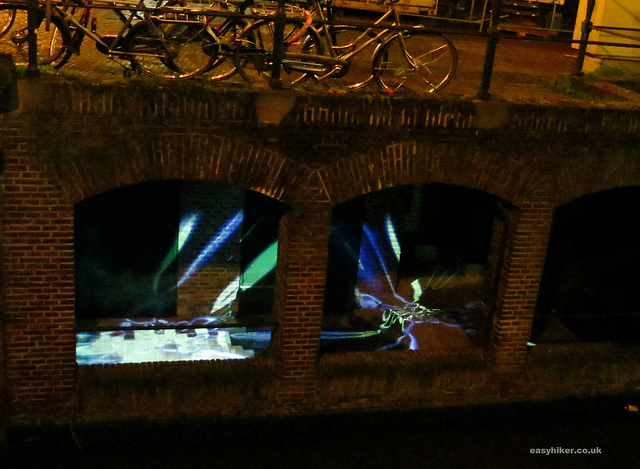 This was simply a basement niche in front of the doors to a pumping station - until a group of local art students took over, using the niche as projection space for a really cool 8-minute-light show. (The show is looped, so there is always something to watch whenever you come.)
Walls come to life ...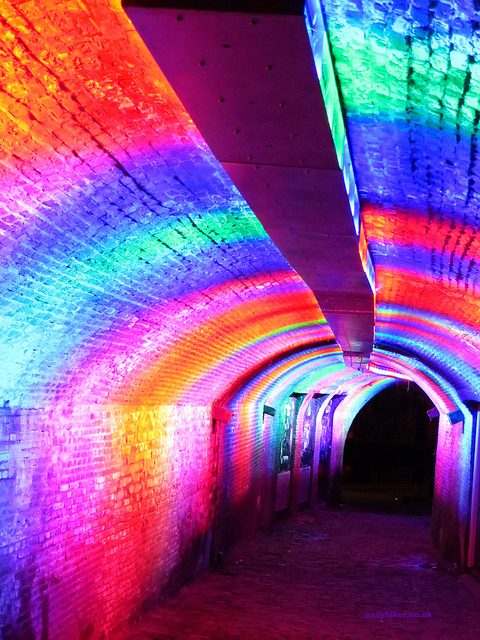 ... church steeples receive an additional glow ...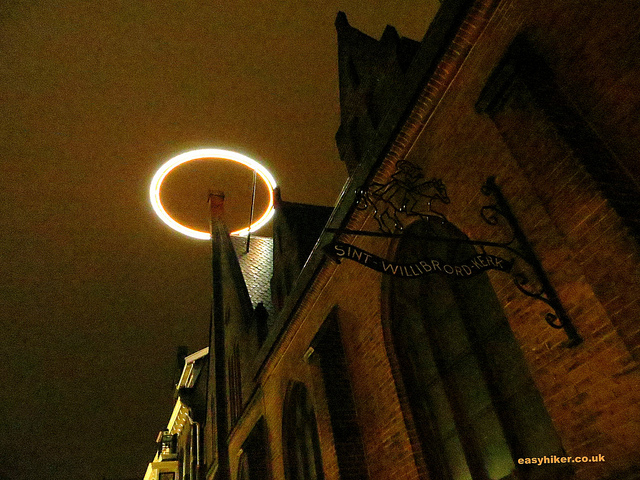 ... pavements in front of the town's churches are made to resonate from stained glass reflections ...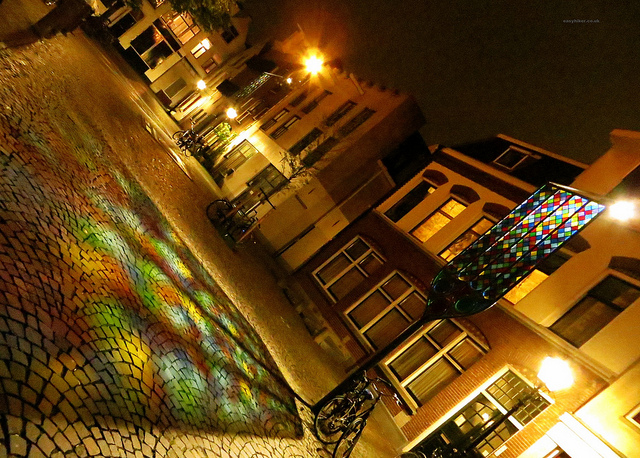 ... while holographic animals "re-wild" the cityscape.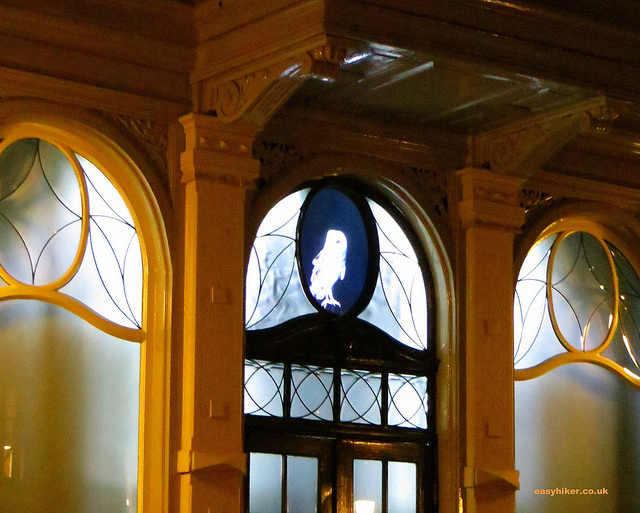 There are currently 15 installations, all within easy reach of each other in the historic town centre. You can experience them on a guided tour or on your own. Leaflets with a map are available at the Tourist's Office and, after hours, at the reception desk of the Apollo Hotel near the central station.
All over the town, meanwhile, little arrows point the way -- in a manner that perfectly fits the "lumen" theme of the tour.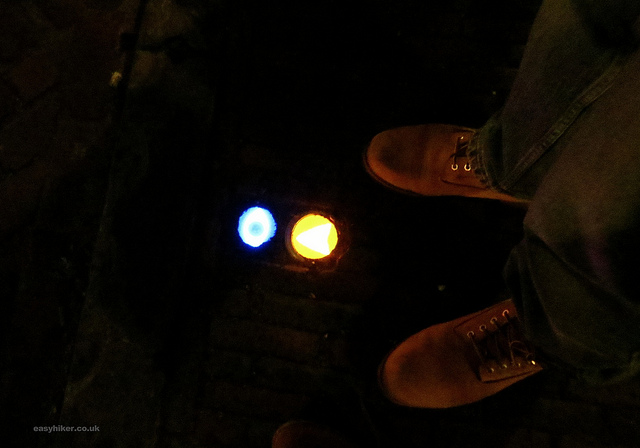 Read more about Utrecht as written about in Easy Hiker after their visit to the city as guests of the Utrecht Tourism Board