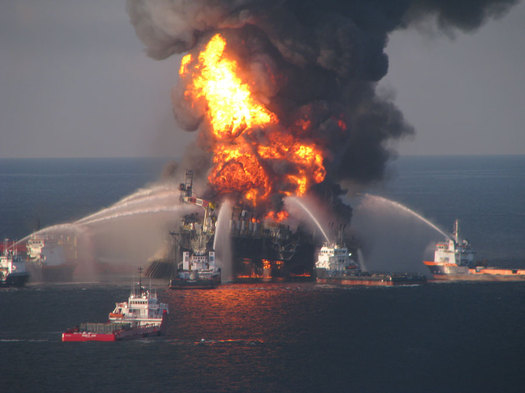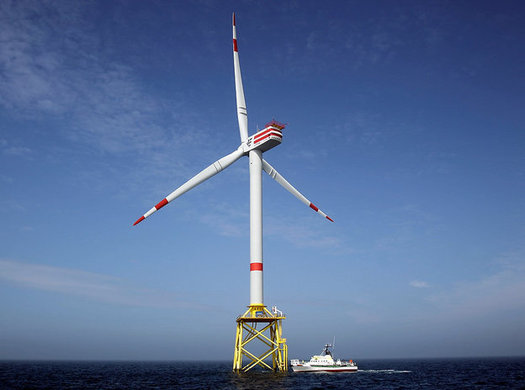 It's a cruel montage.
While the Gulf is alternately drowning in crude and going up in flames, the Germans are putting these elegant-looking offshore windmills into service in the North Sea this week.
And then, isn't it ironic this photo -- especially in light of Obama's drilling announcement last week -- was an almost unanimous choice for Wednesday's "pic of the day" galleries?
--------------
For a breakdown of the latest visual spin plus the best in photojournalism, visit the completely redesigned and relaunched BAGnews.
(caption 1: Fire boat response crews battle the blazing remnants of the off shore oil rig Deepwater Horizon, off Louisiana, in this handout photograph taken on April 21, 2010 and obtained on April 22. Eleven workers were missing and 17 injured in an explosion at the Transocean oil drilling rig, and crews were fighting the fire 16 hours later, the U.S. Coast Guard said on Wednesday. photo: US Coast Guard. caption 2: A ship passes the first German windmill offshore power plant in the North Sea on Monday, April 26, 2010, 45km (29 miles) off the coast of Norddeich, Germany. The power plant officially starts its work on Tuesday, April 27. (AP Photo/Frank Augstein)