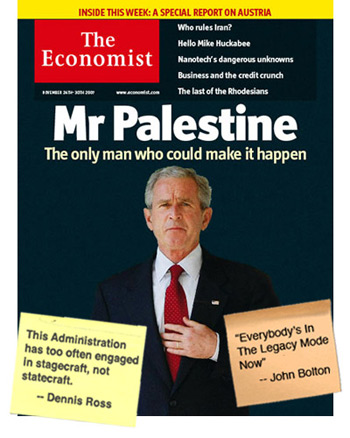 Mr. Palestine? Oh, Please!
The cover is real. (It's not The Onion.) The stickies, however, are mine.
And while we contemplate nonsensical stories highlighting a hesitant president's non-function in a non-summit, let's not overlook the real choreographer here, and the "instrumental role" Mr. Palestine's "It Girl" played while Iraq burned.
For more of the visual, visit BAGnewsNotes.com.
(image: unattributed. The Economist. November 24, 2007. Bolton quote via McClatchy. Ross quote via NYT)