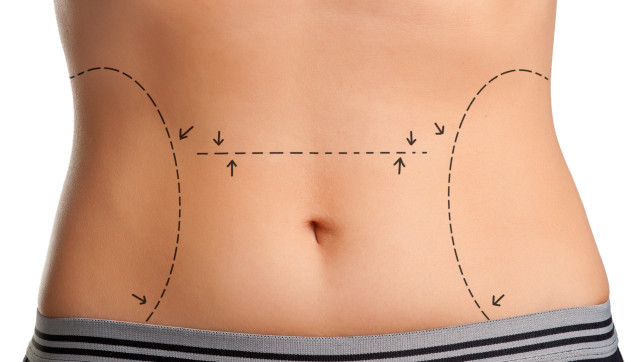 As many consider rejuvenation procedures in 2013, non-surgical and surgical options will both be weighed -- as well as where to go for certain procedures. In recent years, the medi-spa has been gaining considerable popularity (according to the International SPA Association, more than 1,500 medical spas opened in the U.S. from 2002 to 2010). As conceived and properly managed, the medi-spa can provide the full range of appearance-focused therapies in a convenient, pampering environment. Medi-spas have also received considerable negative media attention, due to a few tragic instances in which results were not only not as expected, but also caused the patient harm. Unfortunately, combination health and cosmetic surgery centers are frequently supervised by physicians who are not board-certified plastic surgeons and therefore not specifically trained in the key issues.
For that reason, "buyer beware" when it comes to medi-spas and other "discount" plastic surgery clinics. Though they may offer a reasonable option for certain procedures, potential patients should ask questions before moving forward.
Is your physician board-certified in plastic surgery? Physicians may be practicing in areas in which they are not formally trained. If you wouldn't want an orthopedist performing your appendectomy, you likely would not want a general practitioner performing aesthetic procedures on your face or body.
Are the products and services high-quality? Some doctors may cut corners to save costs through dangerous practices -- using blends of cheaper ingredients than the industry standards or performing surgeries in a poorly equipped or inadequately staffed facility.
Are the non-physician staff well-trained and supervised? Though an aesthetician may be able to effectively perform some procedures under the guidance of a plastic surgeon, some staff may have less regular contact with the MD whose name is on the door.
Many medi-spa and franchised cosmetic surgery operations advertise that their physicians (carefully avoiding references to them as surgeons) are board-certified. In my personal experience, many "board-certified physicians'' who are performing invasive cosmetic plastic surgical procedures are in fact board certified -- but not by the American Board of Plastic Surgery.
If you are considering booking a procedure at a medi-spa, The American Society for Aesthetic Plastic Surgery (ASAPS) and The American Society of Plastic Surgeons (ASPS) offer excellent tips in this Patient Safety Advisory on Medi-Spas. Two important items to verify:
Make sure a doctor will be present or available during the treatment.
Check what that doctor's certification is, exactly.
Always verify a doctor's medical background and formal training. Anyone with a medical license can legally call him/herself a surgeon even if they have no formal surgical training. All members of both the American Society of Plastic Surgeons and The American Society for Aesthetic Plastic Surgery must be certified by the American Board of Plastic Surgery, and patient safety remains a fundamental theme of both organizations' outreach efforts.
If you are considering plastic surgery, for safety's sake, ask the "surgeon" exactly what board he or she is certified in.
While trends may change in treatment modalities from year to year, the one New Year's resolution I urge you to follow is seeking the safest treatment possible for your aesthetic procedures. Aesthetic procedures are purely elective. Never sacrifice safety for convenience or cost.
If there are any topics in plastic surgery or medicine you'd like to learn more about in the year ahead, I'd love to hear about them. Email me your thoughts to dr.y@dryaremchuk.com or via Twitter @DrYaremchuk.