Recently ,His Holiness the Fourteenth Dalai Lama made headlines when he enthusiastically supported the idea of choosing a female successor.
The first Western Buddhist woman who swore to attain enlightenment in a female body was Jetsunma Tenzin Palmo, who became famous worldwide through Vicki Mackenzie's book "Cave in the Snow" that chronicled Tenzin Palmo's quest to attain realization as a woman. Born as a fishmonger's daughter in London, Tenzin Palmo (born Diane Perry) has set an unprecedented example of following in the footsteps of the most dedicated Tibetan yogis by spending 12 years in solitary retreat in a cave in Ladakh, immersing herself so deeply in this tradition that she has earned the unabashed respect of traditional Asian teachers and modern Westerners alike. She is the most senior Western Tibetan Buddhist nun alive and has just realized her heartfelt aspiration: Her nunnery is solely dedicated to offering the nuns optimal opportunities to study, debate and meditate -- a privilege usually reserved for monks.
"Even Tibetan masters are beginning to realize, if you want real devotion and focus, you have to look to the nuns," Tenzin Palmo says proudly in the new book "Dakini Power." "I tell my girls, now you are given all the opportunities, you can accomplish whatever you want!"
In this interview by Ronny Novick at Ten Directions Productions for Dakini Power, she speaks about how to use daily life as a spiritual practice, restoring the world that is out of balance, and our true nature.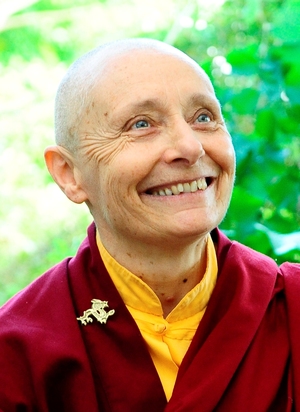 Jetsunma Tenzin Palmo. Photo: Dongyu Gatsal Ling Nunnery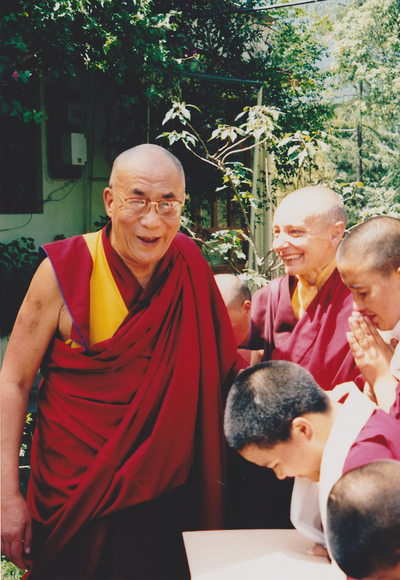 His Holiness the Fourteenth Dalai Lama with Jetsunma Tenzin Palmo and her nuns in North India. Photo: Dongyu Gatsal Ling Nunnery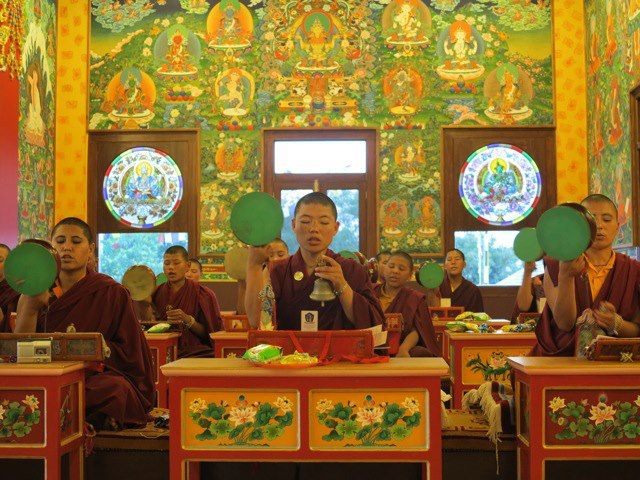 An image from the recent consecration of Tenzin Palmo's temple in North India. Photo: Dongyu Gatsal Ling Nunnery