We are living through the greatest resurgence of art and creative expression ever known to mankind, and I am so glad to be alive to watch it unfold.
The creative vibe that has fused with entrepreneurship in recent years has never taken place before and never on such a large scale. Just think about the things that we consume our free time with: eBooks, apps, mobile games and gadgets. These products have reinvigorated the human mind and taken us to places we've never been before, and the inventors and entrepreneurs behind these products now have the freedom and flexibility to think and create without limitations.
Ten years ago, you'd only be able to fund these business ideas with the aid of an investor or some other 3rd party entity. Thanks to the Internet, creativity and entrepreneurship has been democratized. No longer do big corporations and venture capital firms hold the keys to opportunity. Nowadays, if you have a good idea and the fortitude to execute on a business plan, it's now possible to take your product direct to the consumer and ditch the middle man. This represents a re-birth in creative freedom that not even the renaissance era could touch.
A leading example of this movement comes in the form a product called the 3Doodler. You may have heard about this neat gizmo. It was a Kickstarter project launched in February 2013. To date, it is the 24th most funded Kickstarter project of all-time. It's also worth noting that this gadget raised $1 million on Kickstarter after its first day live.
The 3Doodler is a 3D printing pen that allows your imagination to soar in any direction. Unlike a 3D printer which confines the user to a rigid architecture, the 3Doodler allows the user to literally take creative expression in the palm of their hands and move the magic pen in any direction; left; right; up or down. People of all ages and backgrounds are fans of the 3Doodler and the amount of applications this nifty pen is being used for is absolutely incredible. It's been used for home repairs, 3D art, gardening, home décor' and so much more.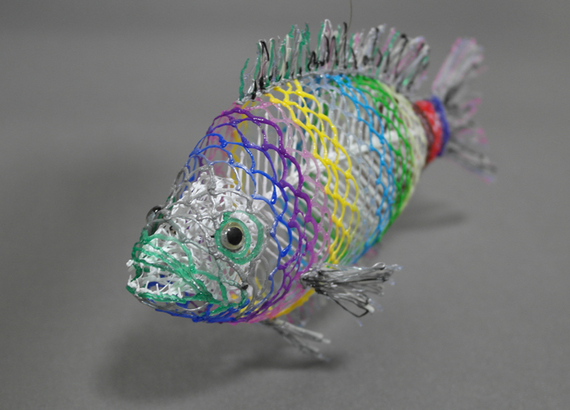 Beyond the fun and creative freedom the 3Doodler provides, is a story of a team of genius inventors and entrepreneurs.
I had the opportunity to interview Daniel Cowen, co-founder of the 3Doodler, where he shared the story behind the success of the 3Doodler as well as encouraging words of wisdom for aspiring inventors, entrepreneurs and crowd funders.
What inspired the creation of the 3Doodler?
"One of the core characteristics of WobbleWorks, 3Doodler's parent company, is the desire to take an idea and make it into physical reality - whether that be a new product, process, or design.
This was the essence of our work prior to 3Doodler, when we were using 3D printers to rapidly prototype our own ideas and inventions. We frequently used our own 3D printers for that purpose. One day, 3Doodler's co-founder Pete Dilworth was watching his 3D printer printing away when it made an error. This meant there was a gap in the print, which normally means having to start from scratch again. It struck Pete that the process would be so much quicker and "freer" if he could take the item off the print platform, fill in the gap, and put it back on to finish the print. So he did just that, placing the parts of the 3D printer in a handheld form. The first iteration created was what we called "the teacup", which was an extruder with a handle (it worked horribly, but it did work).
The team then added to this, creating a unique cooling mechanism and evolving the 3Doodler to the pen-like form you see today. It's a simple idea, but one that hadn't been done before - creating a 3D printing pen. A pen is such a powerful tool; there is no quicker way to sketch out an idea, and its universal accessibility means people instinctively know how to use and manipulate them.
By placing the power of 3D creation in such a simple and accessible form, more people who previously may not have considered themselves makers, creators or even artists will become exactly that, and the 3D printing industry will continue to become more and more accessible for the everyday consumer. The birth of the 3Doodler was created out of a shortcoming in the industry, and the need to find a solution."
Why did you decide to seek funding on Kickstarter as opposed to seeking funding from investors or other more traditional sources?
"We'd all been fans of Kickstarter for some time and we have all backed several projects. There were several ways we could go to get 3Doodler off the ground, including licensing to a larger company, getting investment, or crowd funding.
After exploring all the options we had, we felt passionate enough about 3Doodler to go at it alone, and confident enough in our idea to believe that we could build a community around it. Kickstarter's reputation, screening system and user-base made them an obvious choice. It meant that we could nurture our invention with people who would develop and progress the idea with us, rather than inhibit its evolution.
The birth of the 3Doodler was only possible because we opened out our idea to the right community. Crowdfunding helped us reach unimaginable heights, and also meant that we didn't have to cede our concept to anyone else's control.
Arguably, inventions can hit a brick wall when taken under the wing of a much larger company or investor, as there can be a discrepancy between their vision and the vision of the company's founders. But in the era of crowdfunding, anything is possible for people who have ideas and motivation, but lack the right resources. Backers are out there waiting for you; and can not only financially support your project, but become an integral part of it.
We have gained so much from working with Kickstarter and our backers, and it's allowed us to build a product, a community, and a longer-term business. It provided proof of concept and marketability much earlier than would have traditionally been the case."
Many crowdfunding campaigns have difficulty gaining traction. Did you do any marketing or promotion to draw more traffic to your campaign?
"We had an overall idea of what we wanted to achieve and we prepared for over three months in anticipation of launch. This included giving press and bloggers a heads up early on, and carefully planning out what we would do if launch didn't go as hoped. We got into the fine details of what we'd do on social, how we'd use our updates to spur momentum, and even had some fun stunts planned mid-campaign. When things took off at the pace they did most of those plans fell by the wayside (largely due to lack of time and a change of focus), but the planning still helped a lot and some of those ideas came back to life later on. There were staples that we stuck to though, for example our work with some of the fantastic wire-artists on Etsy - that really helped frame for people what the 3Doodler could be used for and gave them a strong reference point.
And we're also lucky enough to have had enough people behind the project to create buzz and excitement. Reaching out to people early is always a great way of getting people on your side ahead of launch!"
To review the full Q&A interview with Daniel Cowen, visit: icanbesociety.com/3Doodler
Michael Price is the author of "What Next The Millennial's Guide to Surviving and Thriving in the Real World" now available at whatnextquest.com. Watch the trailer below: