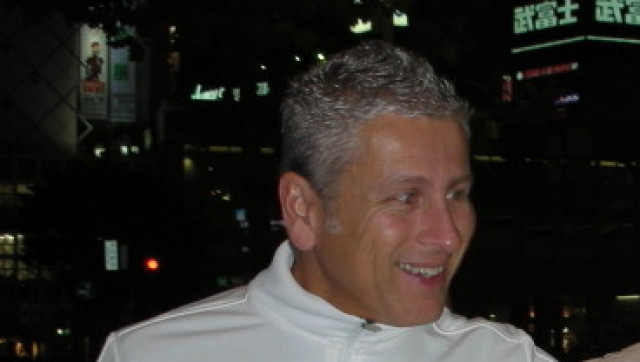 The controversies surrounding former Sen. Chuck Hagel (R-Neb.) and the Rev. Louie Giglio of Passion City Church underscore two facts of American life in 2013: The LGBT rights movement has advanced at a rapid pace, and anything you said 20 years ago is available in a click for the world to see.
Both men made horrendous comments about homosexuality that were accepted in the political and cultural mainstream in the 1990s, certainly within the Republican Party and conservative circles, and which are now coming back to haunt. And this is likely only just the beginning, as we'll probably see more and more political figures either apologizing for past anti-gay remarks and actions or dropping out of mainstream public life.
Hagel, who'd voted anti-gay in the U.S. Senate for years, was forced to apologize for comments he made in 1998 in which he called James Hormel, who was then fighting for confirmation as the U.S. ambassador to Luxembourg, "openly, aggressively gay," in order for Hagel's recent nomination for Secretary of Defense to proceed. He also implied that he'd changed on the issue of LGBT rights and vowed to foster equality for gay and lesbian soldiers in the military.
Can people change so dramatically? Sure they can, particularly if they weren't so wedded to the anti-gay views in the first place. I've always said that only half of Republicans (or even fewer) vote anti-gay because they are true believers, while the rest couldn't care less but go along because of party orthodoxy. Whatever the case with Hagel, we'll get a better idea when he's questioned by the senators during confirmation hearings, as the White House promises he's changed his ways.
In the case of Giglio, who'd been chosen by the Presidential Inaugural Committee to give the benediction at the inauguration later this month, Josh Israel at ThinkProgress revealed that he'd given a hate-filled sermon in the '90s, promoting "ex-gay" therapy, quoting Leviticus (which includes a passage calling for gay people to be put to death) and attacking the gay rights movement as "aggressive" and harmful to America. Within a day of the announcement of his participation in the inaugural festivities, he was out, with the committee admitting it was "not aware" of Giglio's past comments.
What was most fascinating about the Giglio debacle were the statements he made when he announced that he was withdrawing himself from the event:
Due to a message of mine that has surfaced from 15-20 years ago, it is likely that my participation, and the prayer I would offer, will be dwarfed by those seeking to make their agenda the focal point of the inauguration. Clearly, speaking on this issue has not been in the range of my priorities in the past fifteen years. Instead, my aim has been to call people to ultimate significance as we make much of Jesus Christ.
It's an interesting non-apology, and it underscores the conundrum for Christian evangelical leaders who want mainstream acceptance in 2013. Giglio's ministry is focused on youth and on organizing on college campuses with his Passion Conferences. Yet all the polling tells us that younger evangelicals are much more supportive of gay rights and gay marriage. Giglio knows where the energy (and the money) is for the future. By telling us that the gay issue isn't one he talks about anymore, he's admitting that it worked well at one time but it just doesn't cut it now.
And yet, unlike Hagel, Giglio couldn't outright apologize, admit that the comments were wrong and stay on the inaugural program, because that would have caused an uproar among older evangelicals, still the core of the evangelical movement. He'd already been under attack from the American Family Association for even participating in Obama's inauguration. An admission that his past comments were hurtful and wrong would have been outright heresy, so his only choice was to melt away.
All of this underscores the success of the LGBT rights movement for full equality. The prediction for the new year is that we're going to see lots of apologies -- or disappearances -- for a long time to come.