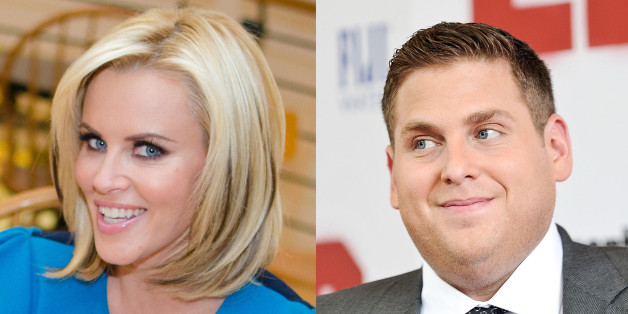 It's been a week of apologies -- and non-apologies -- for bigotry. It began when the Chicago Sun-Times ran a horrendous anti-trans column, an attack on Laverne Cox, claiming in a headline that the transgender actress and activist, who graced the cover of Time magazine this week, is "not a woman."
The paper pulled the column from its website after a lot of outrage. It apologized in a statement, saying the paper initially published the column by Kevin D. Williamson because it wanted to "present a range of views" on topics but then came to realize the column was riddled with inaccuracies, running afoul of the American Medical Association, the American Psychological Association and other authorities regarding gender identity. But why did the editors need authorities to decide that someone should be treated with dignity?
While it was good that the paper removed this garbage, it's inexcusable that it ever was published. This was no slip of the tongue or something said in the heat of the moment. It was a calculated attack by an obsessed bigot (who's attacked Chelsea Manning with the same headline) pushing twisted science and psychobabble. (The column about Cox also ran on right-wing National Review Online, where it was not pulled.) It was looked over, one assumes, by several editors who OK'd it. Only after complaints did the paper remove it.
Jenny McCarthy, on the other hand, did say something in a quick outburst on Twitter that she obviously came to regret tweeting, making a transphobic joke about the rumors that Jennifer Lopez's boyfriend cheated on her with a transgender model.

McCarthy deleted the tweet after being called out, but she offered no apology, perhaps thinking people might just forget about it, just like the anti-vaccine crusade that she recently denied ever having spearheaded (in an op-ed in none other than the judgment-challenged Chicago Sun-Times). But the View co-host, as someone who is on television offering her thoughts on an opinion show, certainly owes more than just deleting a tweet -- which we know are never deleted anyway -- and could, at the very least, turn this into a teachable moment on The View, not just apologizing but perhaps bringing on a trans activist and having the entire panel discuss the issue.
That's where she could learn something from Jonah Hill, who sincerely apologized a couple of times this week after calling a photographer who was stalking him a "faggot," as revealed in a video on TMZ last weekend. Hill actually turned his having hurled an anti-gay slur, an unfortunate incident, into a pro-gay moment. He first apologized on Howard Stern's SiriusXM show. Then he brought it up again on The Tonight Show With Jimmy Fallon, expressing how disappointed he was in himself, particularly, he said, as "a supporter of the LGBTQ community my entire life" who has spoken out in the past against anti-gay bigotry:
I completely let the members of that community and everybody else down when I used a word like that this weekend, and my heart's broken, and I'm genuinely and deeply sorry to anyone who's ever been affected by that term in their life. I'm sorry, and I don't deserve or expect your forgiveness, but what I ask is at home, if you're watching this and you're a young person, especially, if someone hurts you or angers you, use me as an example of what not to do, and don't respond with hatred or anger, just adding more ugliness to the world. And again, I'm just so sorry.
This was no non-apology, as we've come to call those statements by celebrities that begin, "In case I offended anyone...." Nor was it what I've called a "GLAADology," in which the gay media group crafts an apology for the celebrity who comes to the organization trying to save his or her career after an anti-gay tirade (in addition to doing a PSA), which often sounds stilted and artificial. Hill's apology was genuine, coming from someone who knew he'd let down his friends, his fans, and himself, and who was ashamed. It came from someone who had thought deeply about what he'd said and reflected on what the ramifications were -- speaking directly to young people when he offered his regrets -- and who realized that he couldn't just delete it out of his life but had to fess up to it.
It might be too much to expect of Jenny McCarthy, who hasn't fessed up to much at all in the past. But that doesn't mean she should be let off the hook.