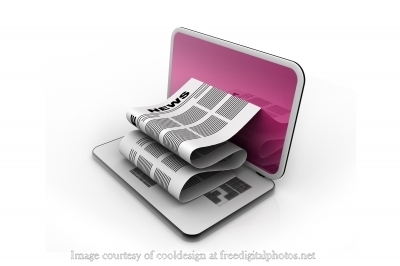 Your "Social Media through the Grapevine" weekly recap is here! You don't have time to keep up with all the changes and craziness on social media so I'm happy to do it for you. This week: Twitter thinks bigger is better, Facebook authorship, Periscope and the law, new Pinterest search features, why Instagram and baseball don't mix, and I couldn't possible take the chance that you missed all the fuss about cowboy-boot-flip-flops. Here we go.
Twitter Direct Message. Will bigger really be better?
Twitter has announced, starting July 2015, there will no longer be a 140 character limit on direct messages. Recently, Twitter removed a restriction that now allows you to DM anyone even if you aren't following them. Starting July, you will be able to DM them really long messages; up to 10,000 characters. This will be great for people who really want to connect on Twitter however I feel certain that we are going to see a big jump in scammy unwelcomed messages. I hope I'm wrong.
Good news for bloggers! Facebook Authorship is here.
One thing Facebook hates is when people click off of the Facebook site and one thing bloggers hate is writing content that no one reads. Facebook Authorship may help. Mike Allton, author of Facebook Adds Authorship. Bloggers Take Note! shares all the working ins-and-outs from what is "authorship" to how to set it up for your articles.
Periscope users beware!
Yes, Periscope is fun and awesome. I'm a fan. But, before you go videoing anywhere and everything, you need to know the law. Did you know that you may be recording copyrighted material and that location, location, location does matter? "Meerkat, Periscope, Privacy and the Law: Is Live-Streaming Video Legal?" breaks it down for you so that you can continue to livestream with a clear conscience.
Pinterest wants you to get discovered.
Your business is on Pinterest so you do everything you can think of to get noticed. You've set up a business account, verified it, post good content, and write kick-ass descriptions but you still feel like you aren't being found in the search results. Pinterest to the rescue! Pinterest search just got smarter and hopefully your business with be the beneficiary.
Get your head in the game Pablo Sandoval!
You're losing a game. Your team needs your support. So what do you do? Like pics on Instagram, of course. We can go back and forth on this all day long. Should players be on social media during a game? Probably not. Having a mental presence in the game is key to the moral of your team and to a successful outcome. Are players allowed "potty" breaks during a game? Yes. Do people pop on social media during "potty" breaks? You know you do. So is this a big deal worthy of benching or just doing-what-people-do during potty breaks? I have no clue. I hope that double tapping to "heart" a girls picture was worth it.
A new fashion trend? Just maybe. Cowboy Boot Flip Flops
I'm almost at a loss for words. In doing my research it looks like Redneck Boot Sandal, the awesome (?) creation of cobbler Scotty Franklin of Missouri is getting tons of positive attention and not just from the USA. If you pop onto his Facebook page (aptly named Billy Bob Cowboy Boot Sandal) you will see people actually asking if he ships overseas! I love it. 4000-plus people have already "liked" his Facebook page so they can be kept up to date on the product. From Gulf Shores, Alabama to London, England. Impressive. Way to go, Scotty!
That's it for this week. Keep doing what you're doing and I will keep looking for the latest social media news and not-so news. You can find a new Social Media through the Grapevine every Sunday night at MicheleLawson.com