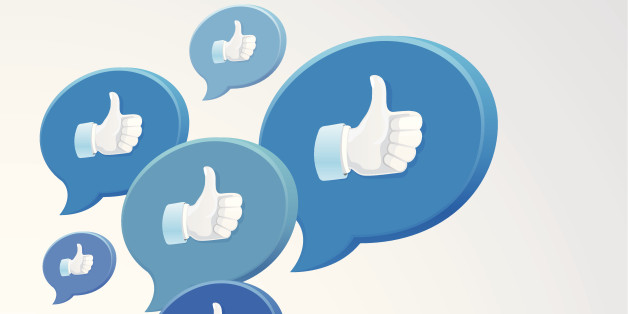 I spent a lot of my career in marketing, and I teach a few marketing courses. I can talk about the foundational aspects of marketing all day long: the 4 Ps, integrated marketing communications, consumer behavior, and so on. Has social media obviated the need for some or all of these? After all, anyone can tweet, anyone can start a blog (that's for sure!), anyone can set up a Facebook page, pin it to Pinterest, and share photos on Instagram. So do we need all that traditional marketing stuff?
All this new technology is easily accessible, often free, and heavily used by individuals, who seem to be sharing more and more about their lives every day in ways big and small. But for businesses, is it enough to hire a few Gen Y folks and let them have at it, since they are the ones who understand all this? Senior managers don't need to worry themselves about new technology, right? They understand advertising, and that's enough.
Wrong! Yes, the foundational aspects of marketing still apply. You still need to know who your customers are, what they are like, what they expect and want, what media they consume, and so on. You still need to make sure all four of your Ps hang together; as I tell my students, you don't want to offer a coupon for a Rolex watch in a weekly ValPak mailer, and you certainly don't want to advertise your Hershey Special Dark chocolate bar in The Wall Street Journal! But you can't stop there. Social media is important, and it is a critical part of your marketing plan. But don't think that marketing planning has changed all that dramatically. There are just many more outlets today for you to consider for your messaging.
All the social media outlets that are available fit well into the components of an integrated marketing communications plan: advertising, sales promotion, direct marketing, public relations, and personal selling. You can offer coupons and discounts on Twitter or Facebook; you can advertise your offerings on virtually all of these platforms; you can handle your crisis management through Twitter; Twitter can also be used as a form of direct marketing. The added benefit of social media, of course, is the interaction you get with your customers. It is no longer a one-way world in marketing, but that can be a very good thing!
Therefore, you need to be aware that your customer base is going to be responding to you, or even take the lead in what is now a conversation. You need to have someone, or an entire organization, dedicated to responding to customer issues, and even customer compliments. And they must stay on top of things, responding in near real-time. The last thing you want is for a negative comment or complaint to go viral without any response from your company. That could destroy a positive brand reputation built over years or even decades in a global heartbeat.
But there's one thing that many forget, and this is where not only traditional marketing techniques but also traditional media come in to play: You have to drive people to your Facebook page. You have to convince others to follow your tweets. You have to let your devoted customers know that they can play around with photos of your product on Instagram. How do you do that? By posting the links on your website, of course, but also by putting them into all of your traditional advertising as well.
Marketing has never been about magic; neither is social media. Just because you start a blog, that doesn't mean that anyone knows or cares about it. You can tweet all day long, but if no one knows you are tweeting, what good does it do?
So, to me, the foundational aspects of marketing still apply and maybe are even more important today. Of course you should use social media, but do so as part of an effective and efficient marketing plan that covers old media as well new, and returns the kinds of results companies expect. Getting results will always mean that you get more revenue as a result of your market messaging than you invest in the effort of getting word out.