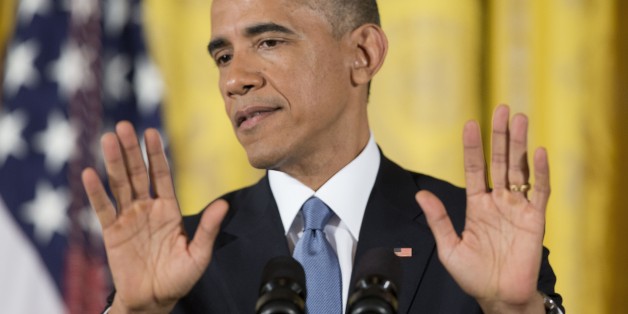 It's one thing for Bob Woodward to do it: He first became famous for using clever sourcing to give us a play-by-play of unfolding crises. Or when respected White House aides like Ted Sorenson, Richard Clarke and Colin Powell choose their moment to look back. Emphasis on the word back, as in they are no longer in service of the person at the top.

I am speaking here of: A). reporters taking us inside a current administration, and even making final judgments on how the president has performed; and B). former aides reflecting on the history with which they were closely involved.
In the age of instant gratification, 15-minute fame spans, short-term thinking, and E-verything, we now have what seems an unprecedented, slightly unseemly, and not even personally-savvy number of books about a sitting president. I am not only referring to the predictable tea party-type critiques, but assessments by thoughtful and active journalists who surely know that a leader's legacy can still be determined, or at least impacted, in two remaining years.
Of course there have always been hundreds of books analyzing presidents, but usually after they leave office. There seems to be a new Obama one every week, some downright sleazy. Yes, Woodward embraced anonymous sources and even met one in a late-night garage, but we came to trust his system. Not so with a new variety of sloppy reporting (see Ed Klein's The Amateur). There have been worthwhile contributions, like David Remnick's The Bridge, which was really more of a biography, and two by Jonathan Alter about life inside the White House. They focus on the man's character, and more or less leave readers with a question rather than the answer. Now comes Chuck Todd's The Stranger, well-reported and knowing, but is it essential? And not only is Todd the new host of Meet the Press, he nabbed Obama for his first guest. This portrait may not help him in the near future.

Not that that should ever be a factor, and certainly is not when considering articles and even television reporting. But many of the Obama books -- which proclaim that the promises weren't kept, the potential wasn't met -- are set in stone and are simply premature. If nothing else, history has taught us that revising it goes on for a long time: Truman becomes hip, Nixon becomes smart, JFK becomes complicated, George H. becomes a God, Clinton becomes unimpeachable.
And now for those "insiders." What ever happened to memoirs that actually took a minute to breathe and gain some perspective? Yes, it seems every man and woman who worked for a past president has told all, but most waited until they unpacked their bags. Obama's top aides are writing their reflections as they are turning in their clearances.
The latest is Leon Panetta, whose book is actually selling well. I haven't the faintest idea why, except that he is writing as much about his own career, and it has been a highly respectable one. Hillary's was a self-protective, say-nothing bore and Robert Gates' may have been excellent, but even that left a somewhat queasy residue among many who believe you should let the Commander-in-Chief's body get cold first.
Former top political strategists like Robert Gibbs and David Axelrad are choosing to spend most their time making money as talking heads, hoping to become the next George Stephanopoulos. Not going to happen. David Plouffe is also doing some of that, though not before writing The Audacity To Win. That, at least, was about the amazing campaign that brought us our first African American president. I say all this not because I am a huge Obama fan, though I truly do think his accomplishments may look better in the future. But 20/20 hindsight has been traded in for a pair of Google glasses. As a result, the "experts" risk looking hasty down the line, and the aides opportunistic and even disloyal. Take your pick.